Events
13 July 2013 – Visit to Roscoe Guitars
I have been a big fan of their basses, and playing them for the past 8 years. Was excited at the opportunity to visit the factory. Special thanks to Gard Lewis for making this possible, and the warm hospitality! It was an afternoon to remember. Hope you will enjoy seeing what goes on behind the scenes to making these incredible instruments.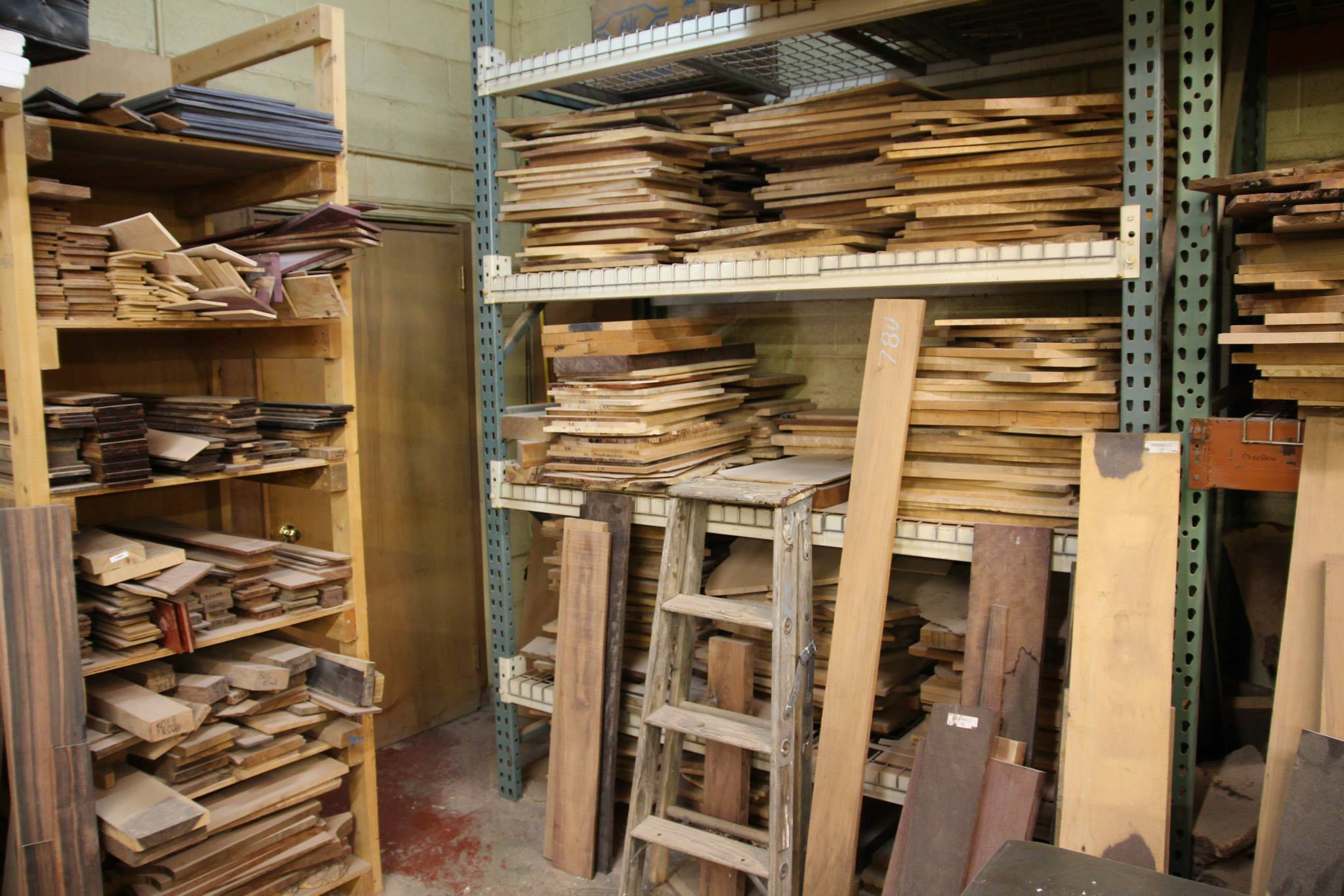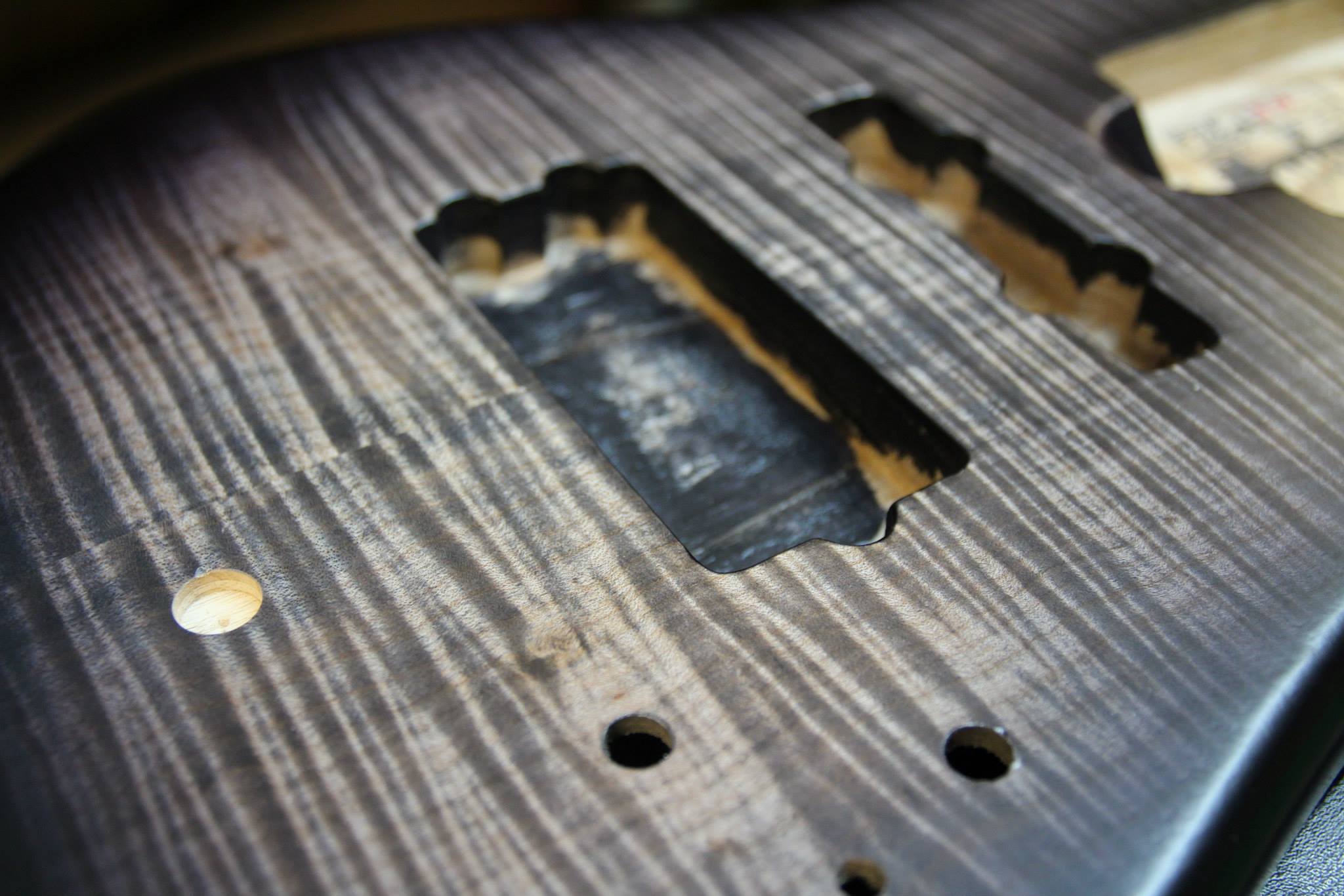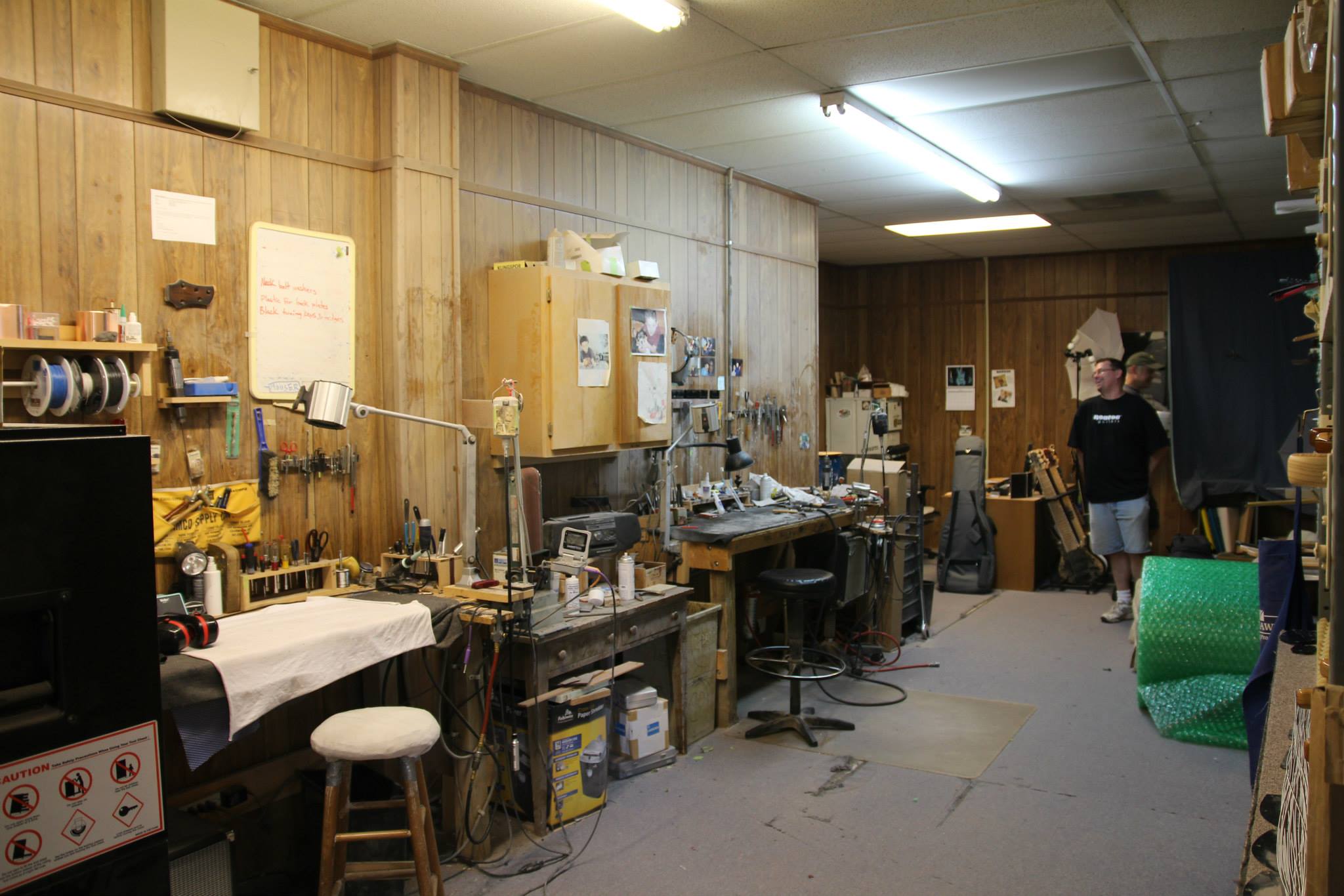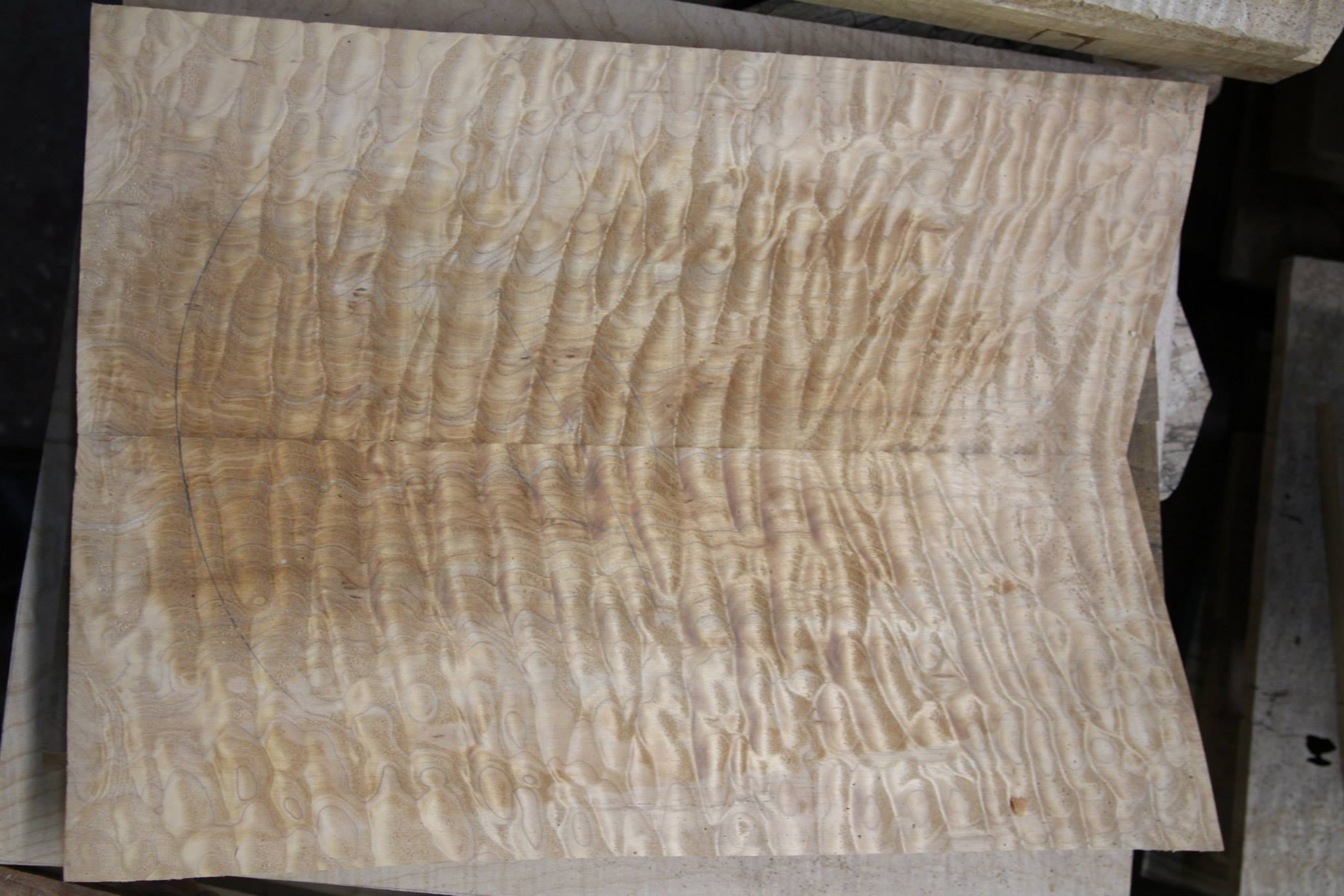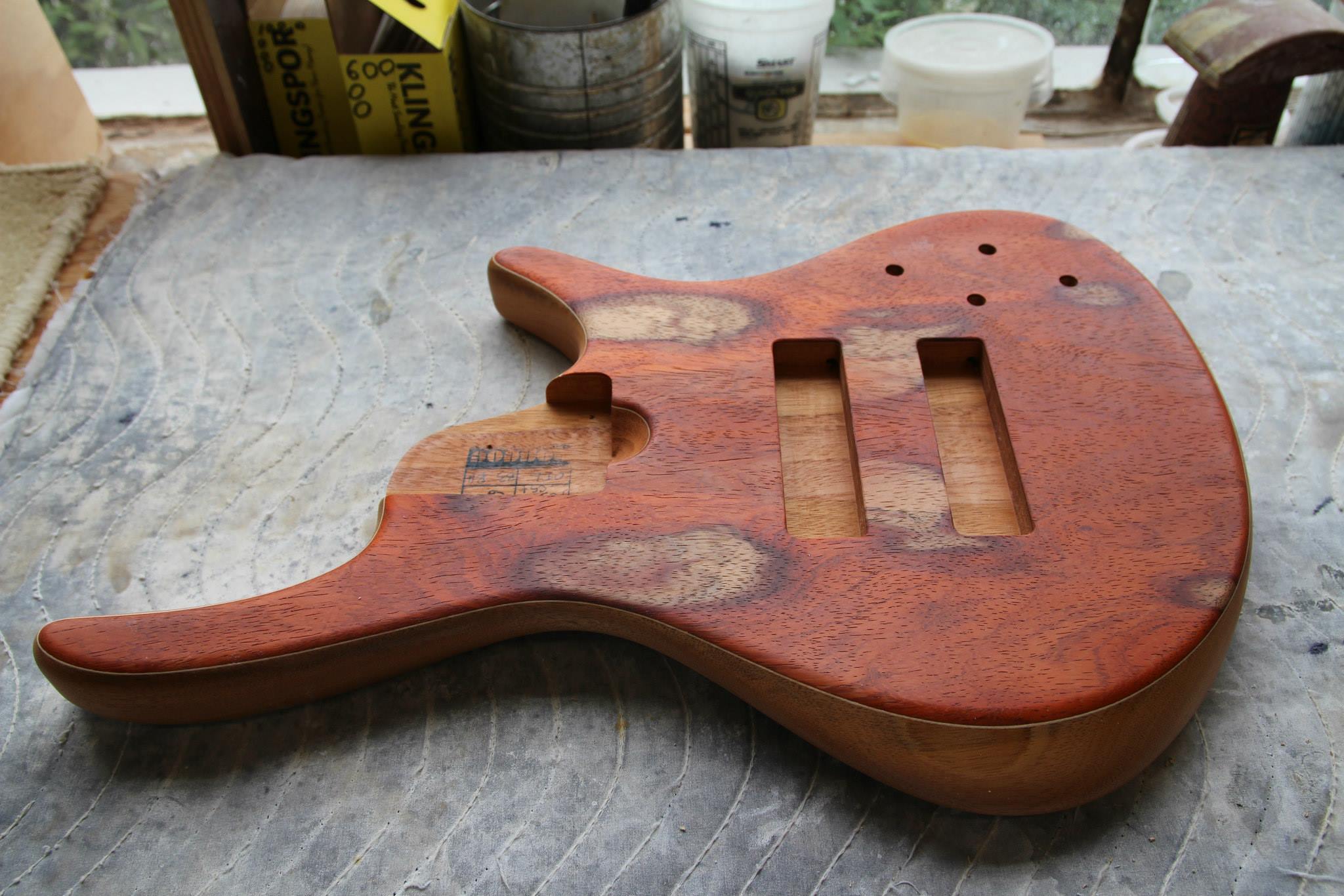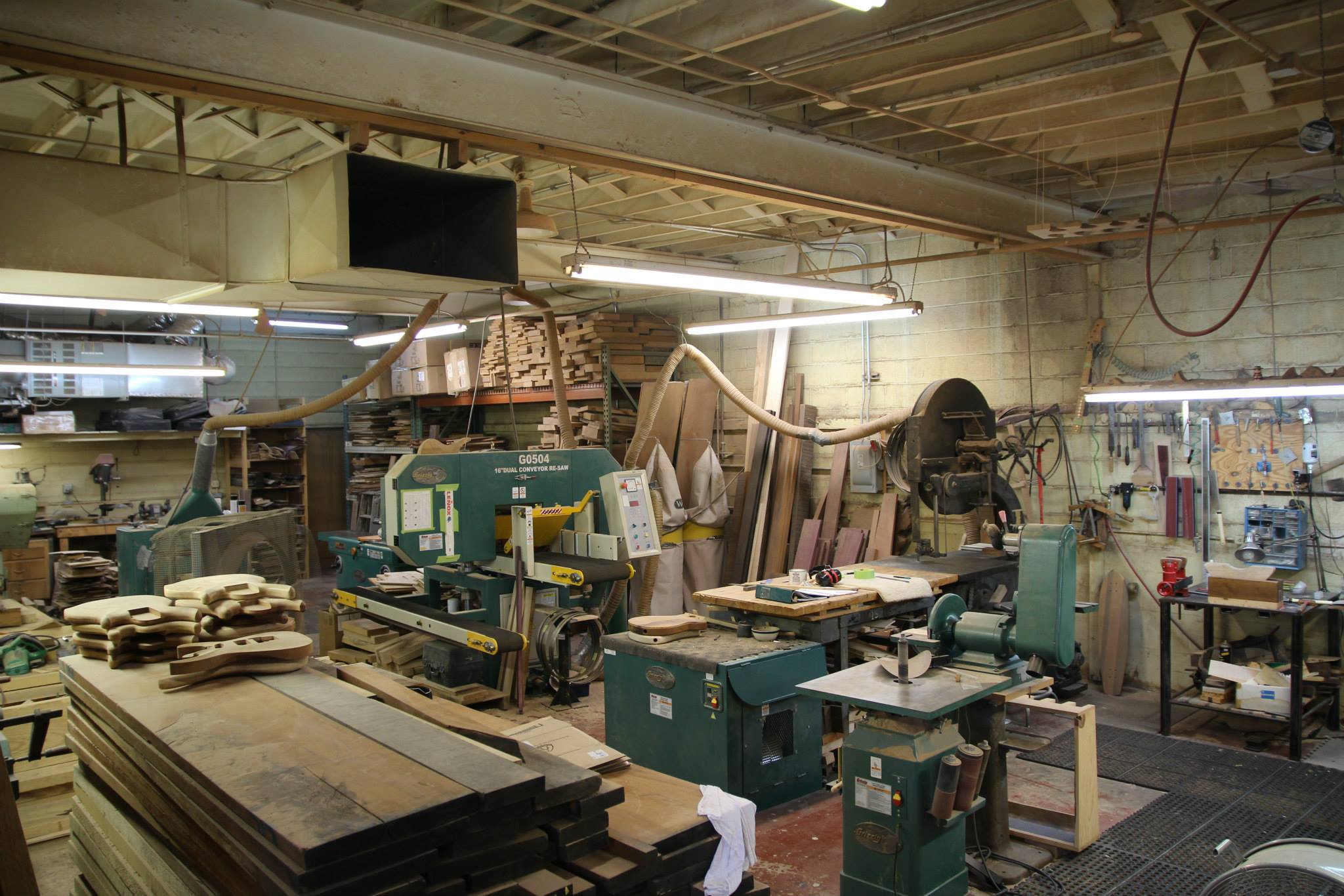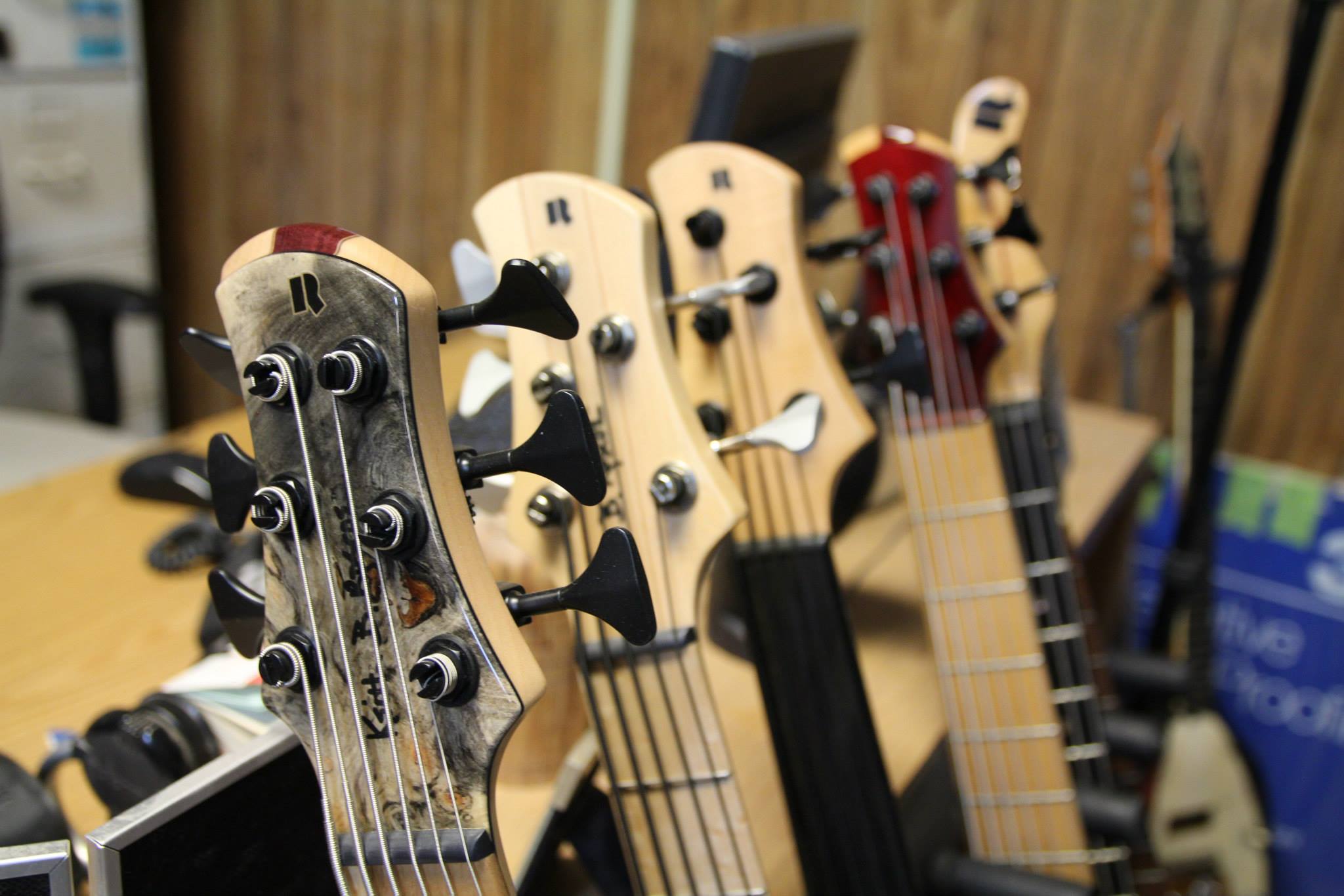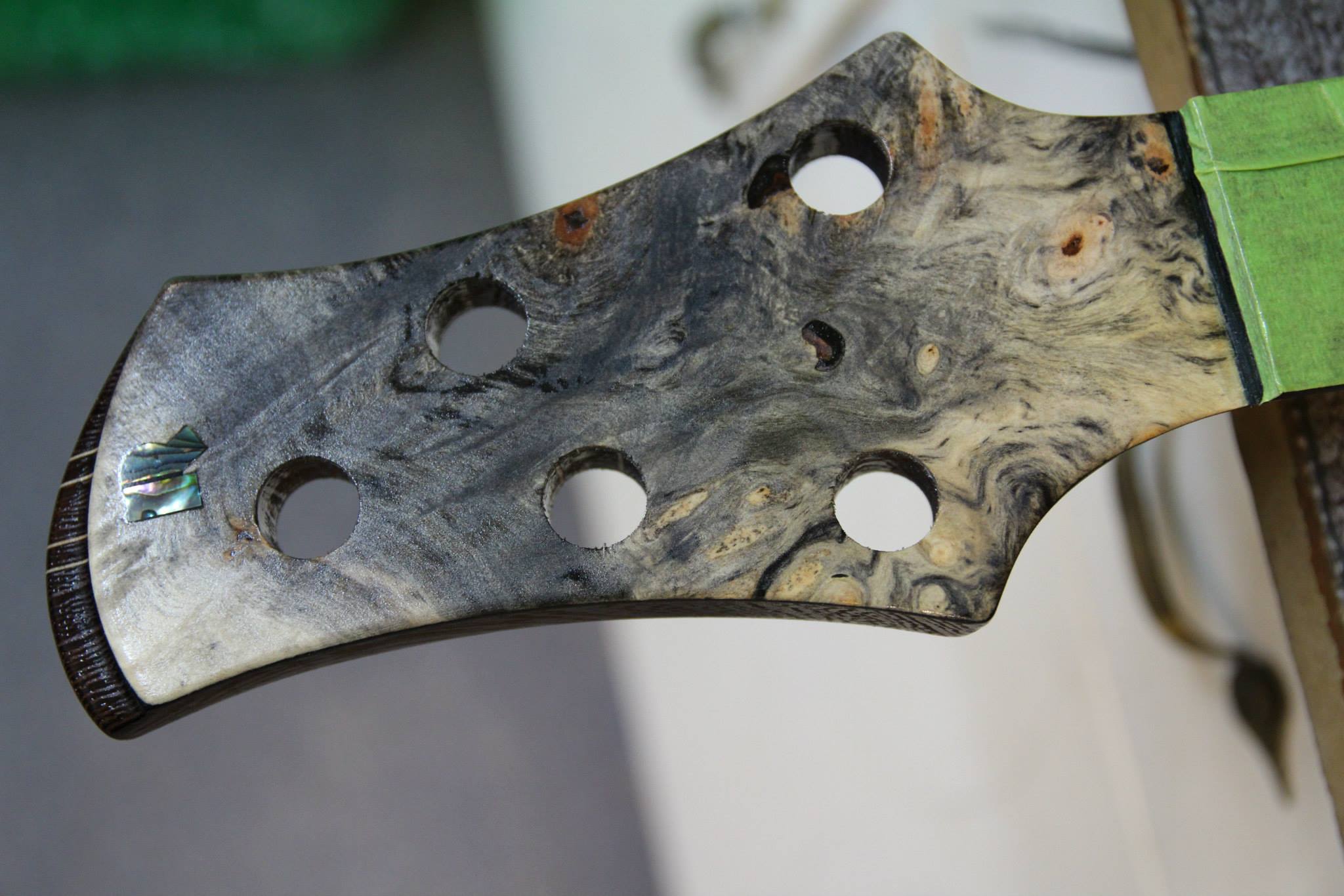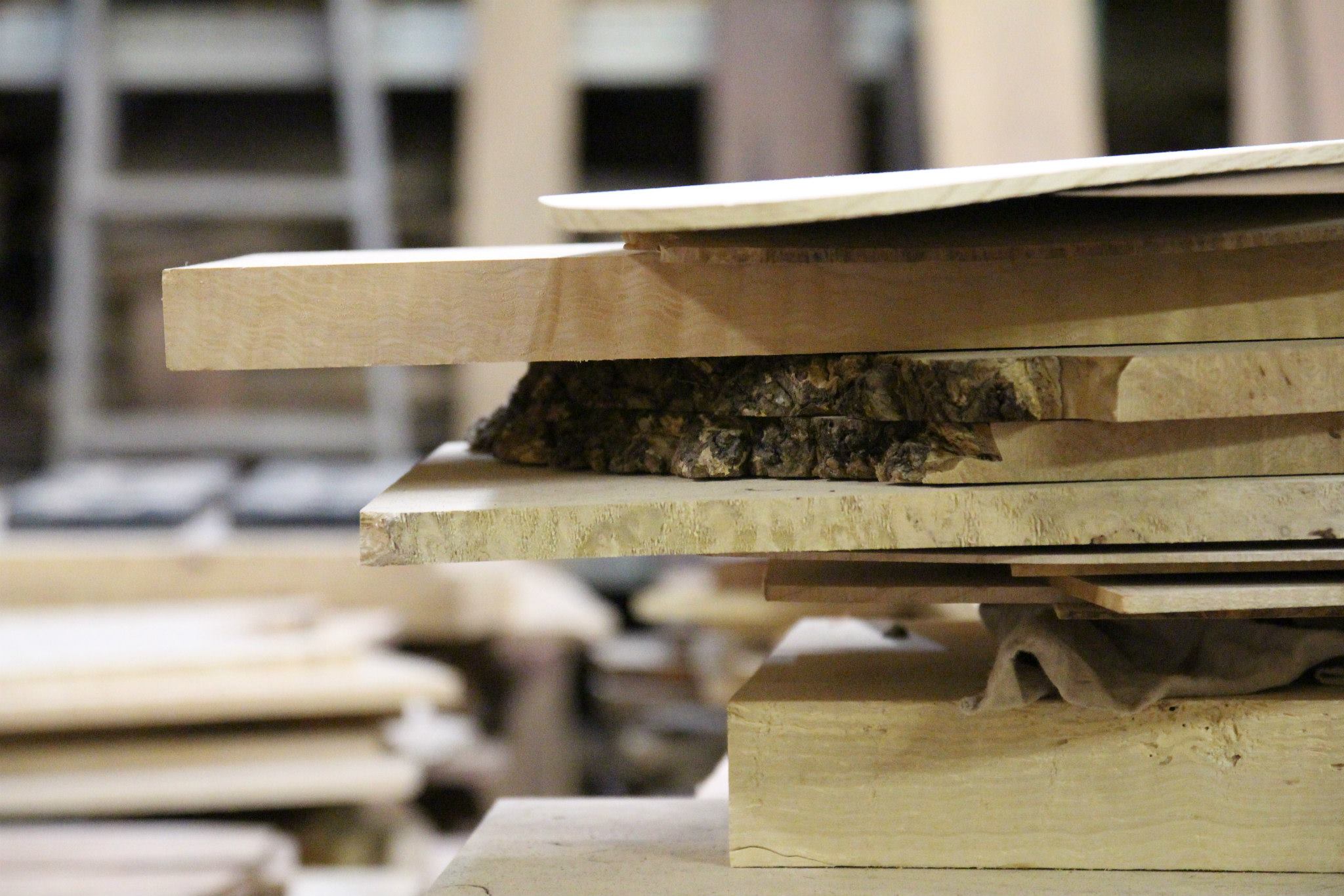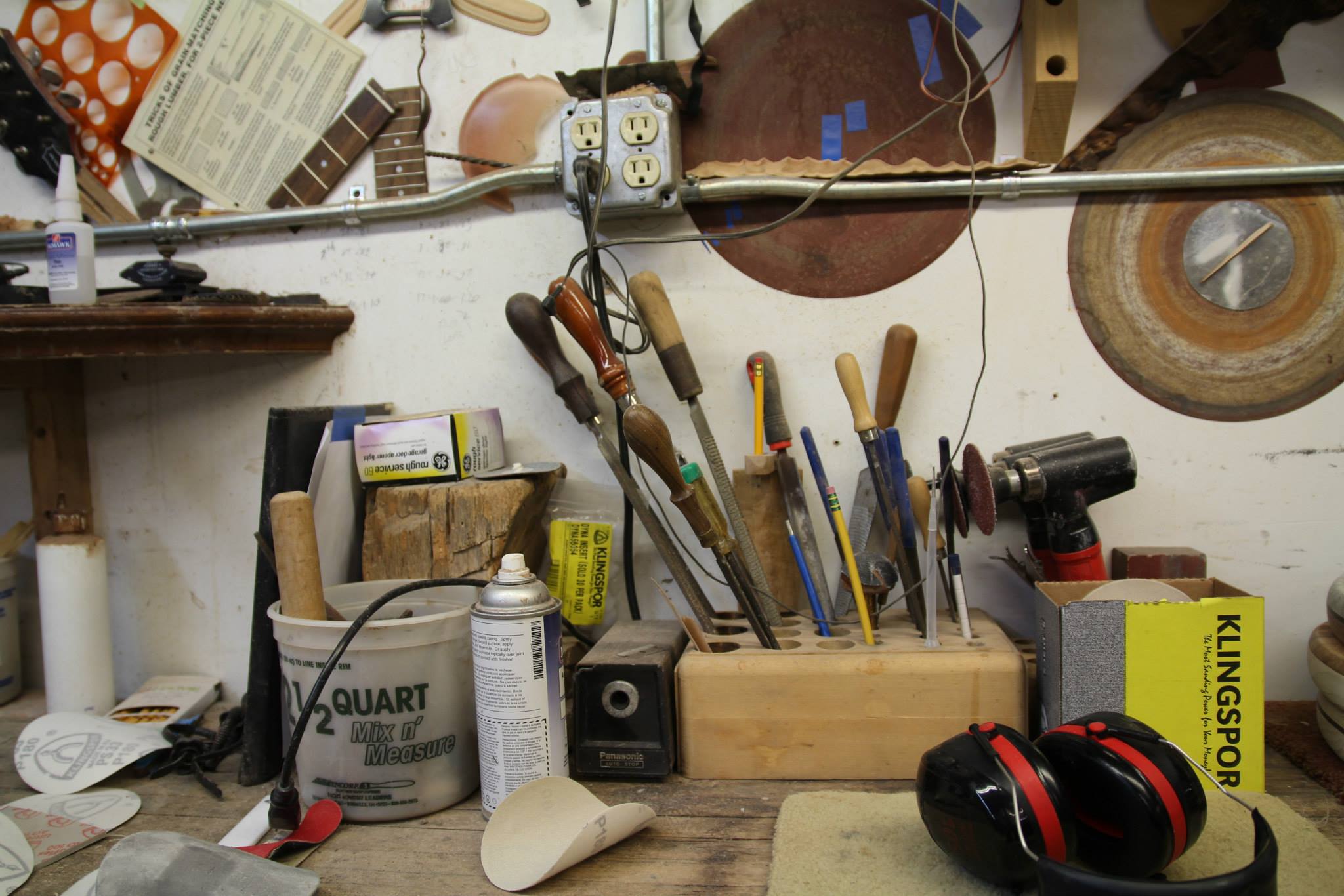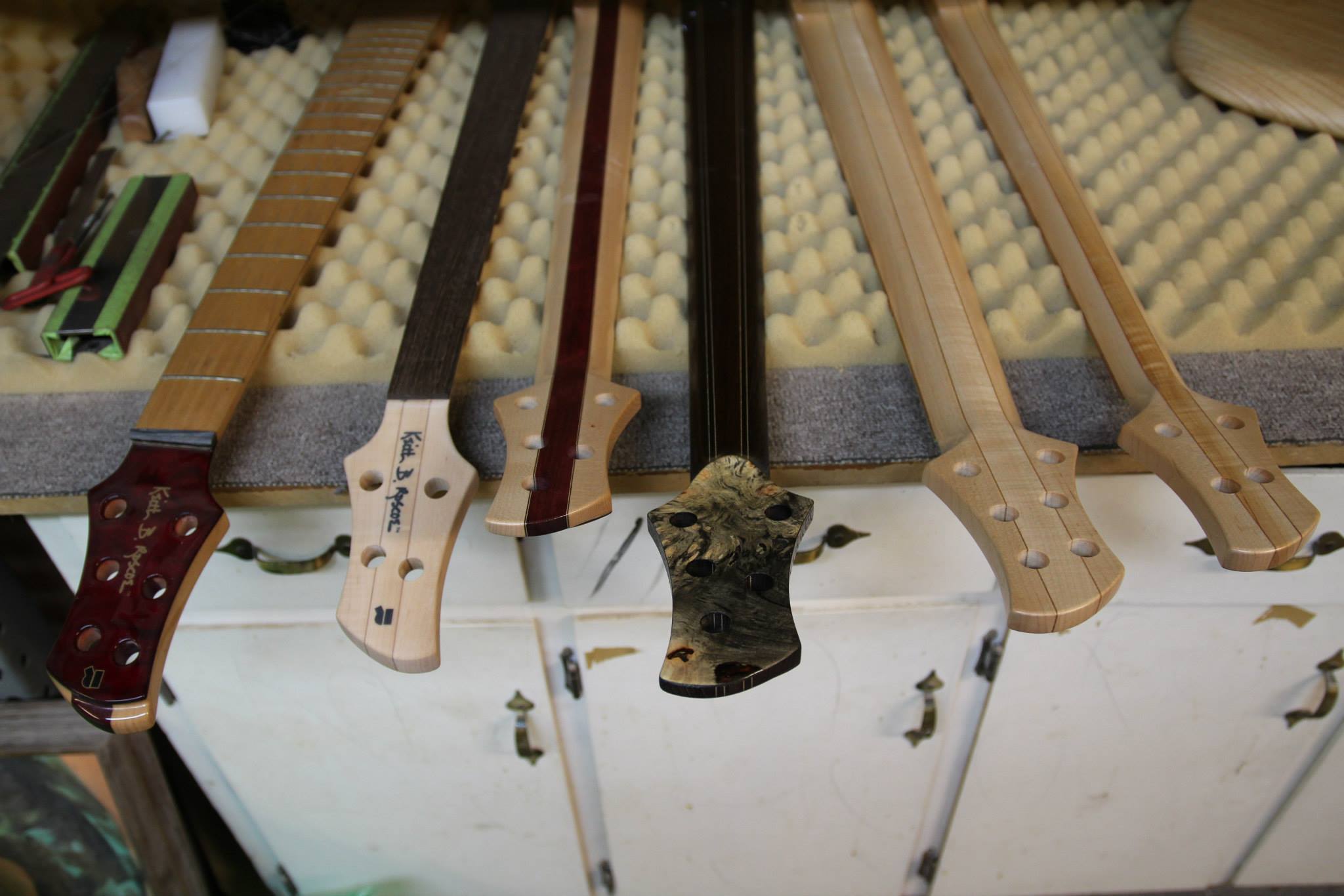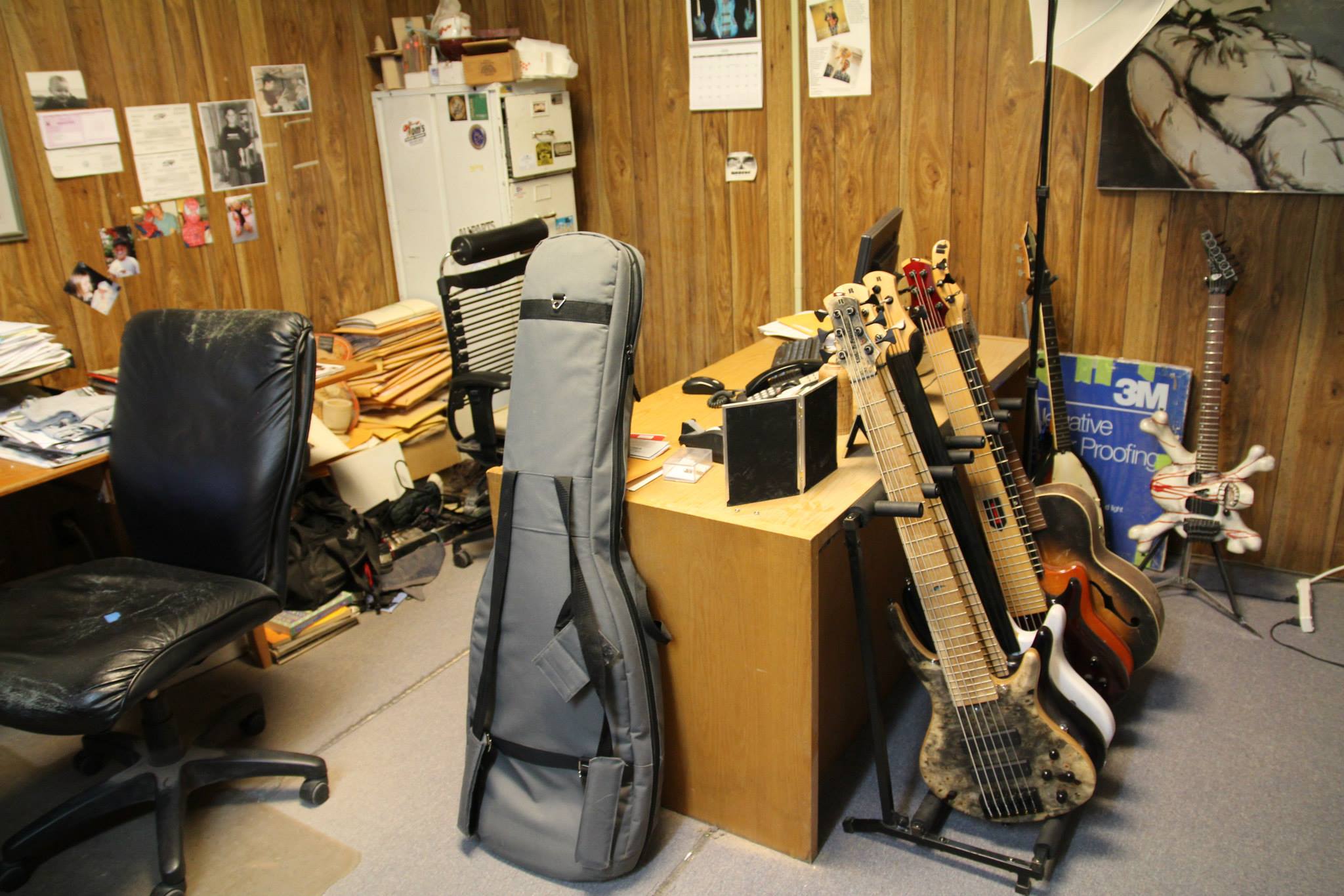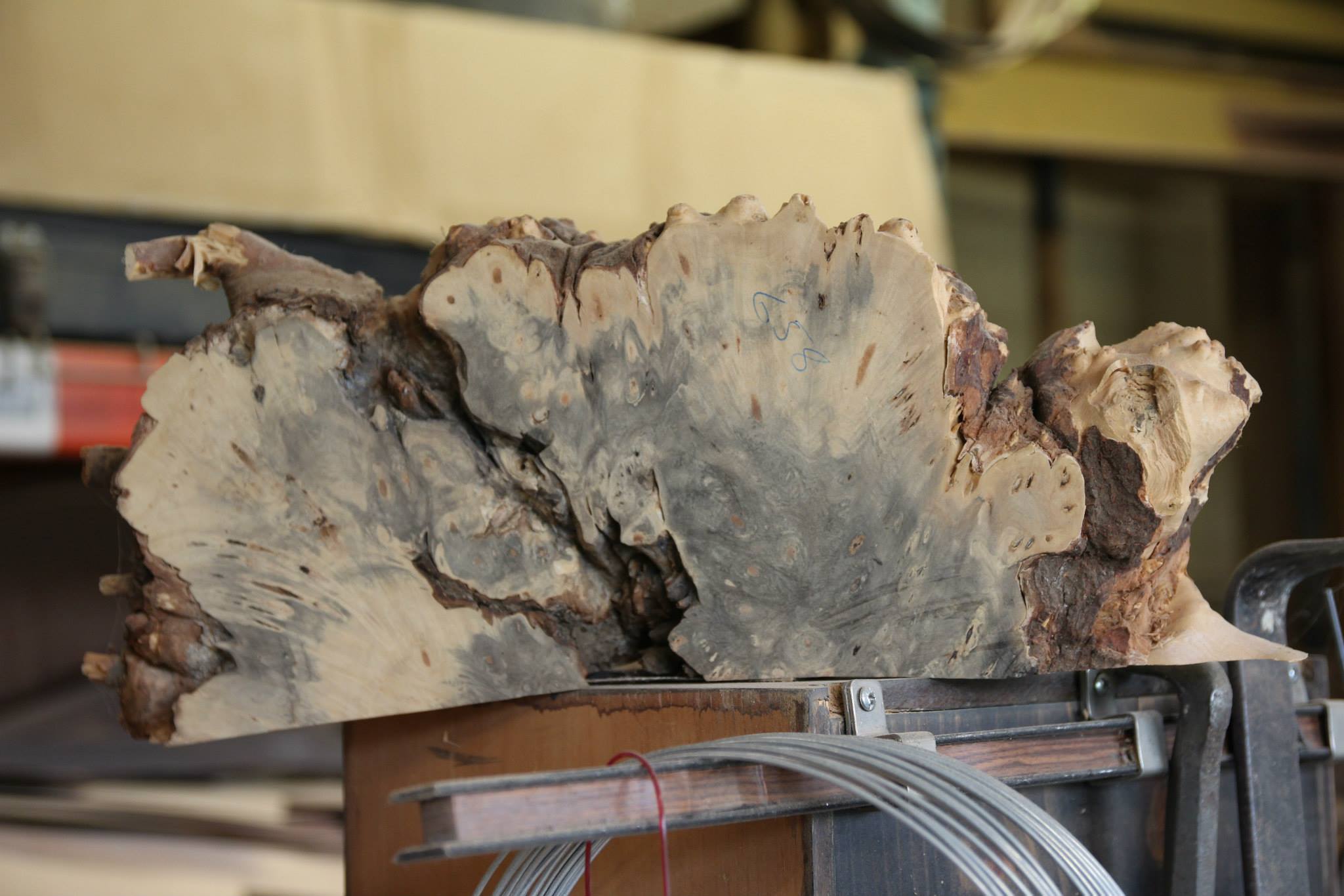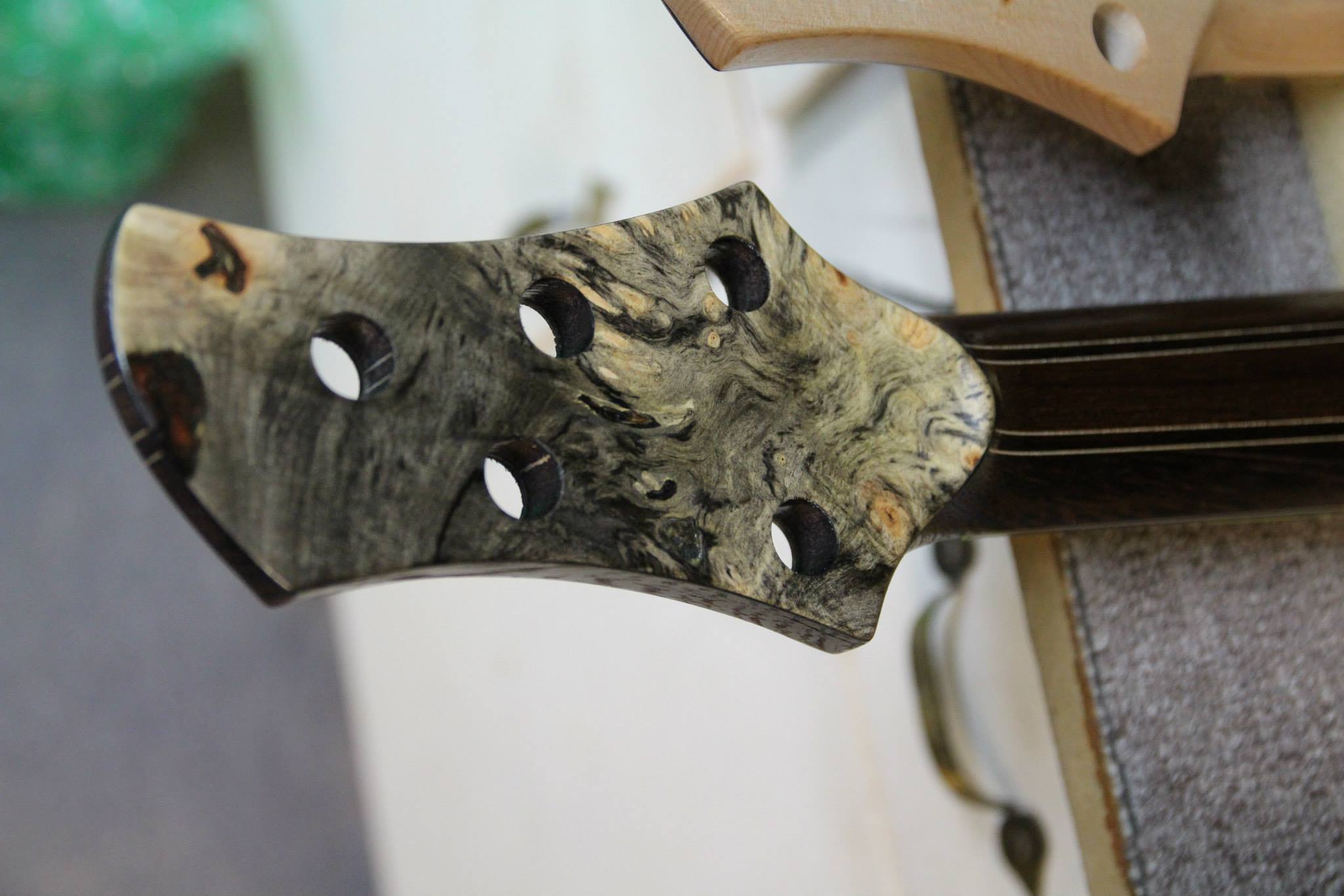 17 Nov 2013 – Barry Likumahuwa Bass Masterclass
A groovy afternoon learning from funkmeister, Barry L. This is part of the Rhythm & Groove series, organized by Din Safari. bassFREQ is happy to be part of this event. Enjoyed making some new friends today, and reconnecting with old pals!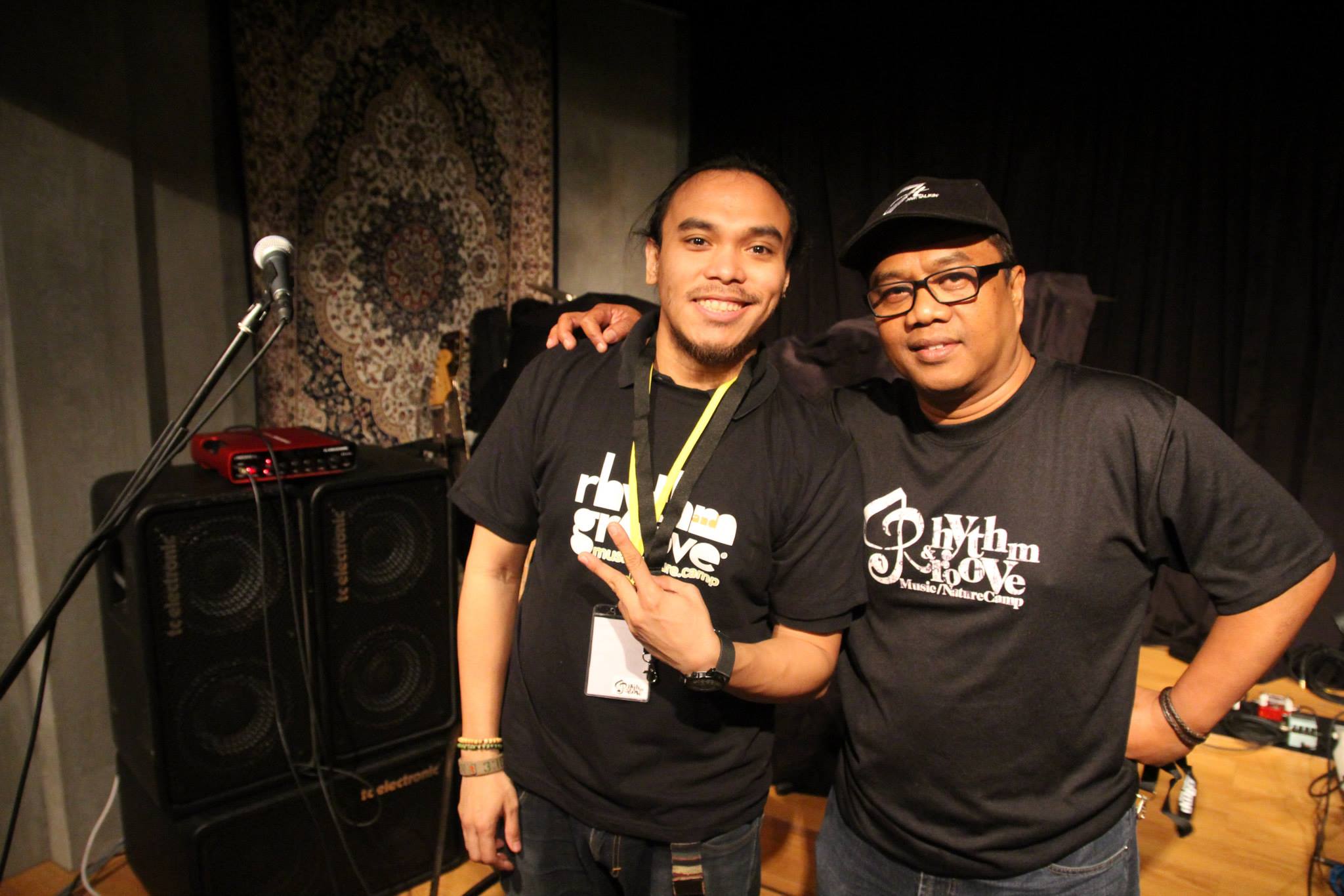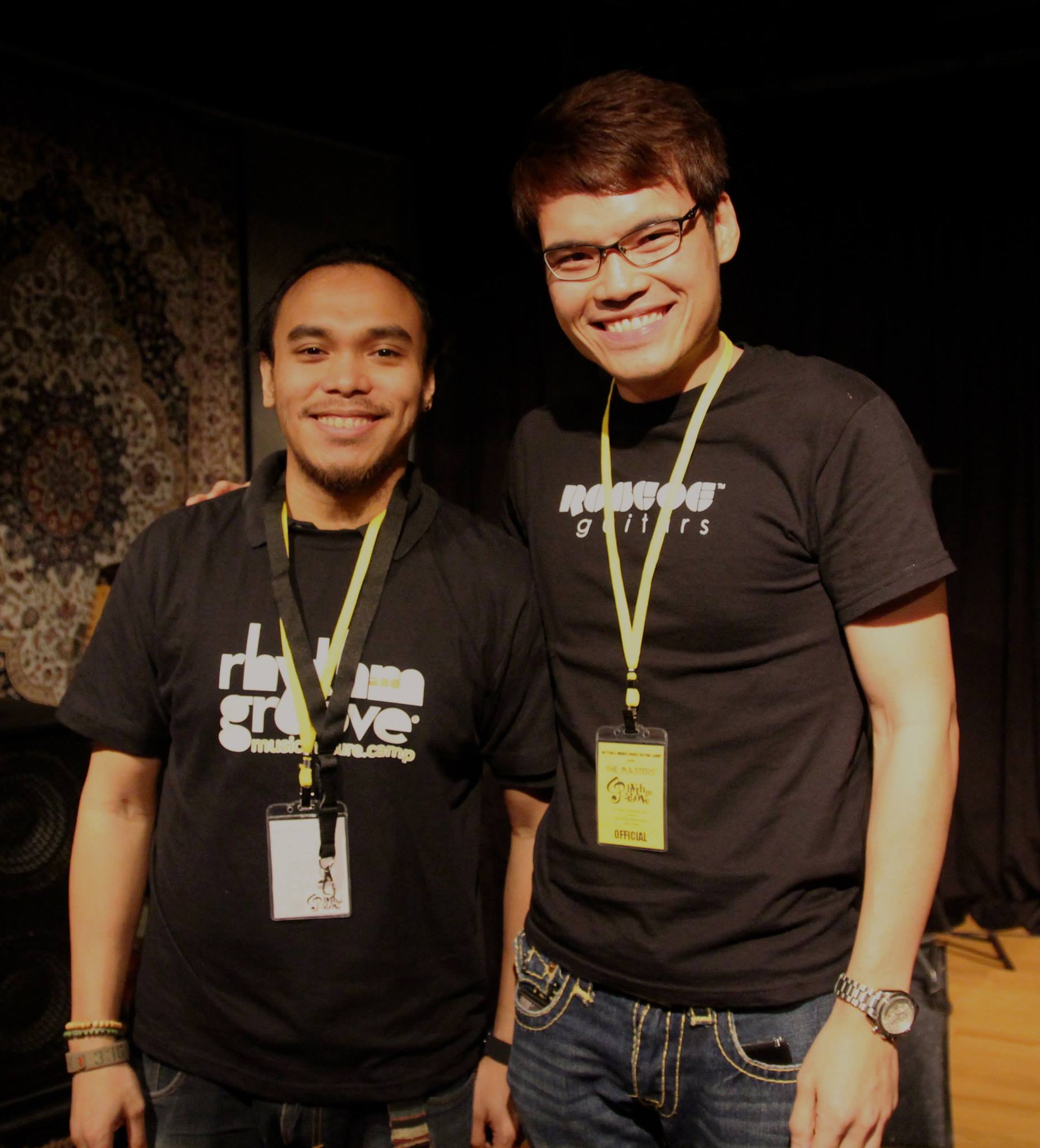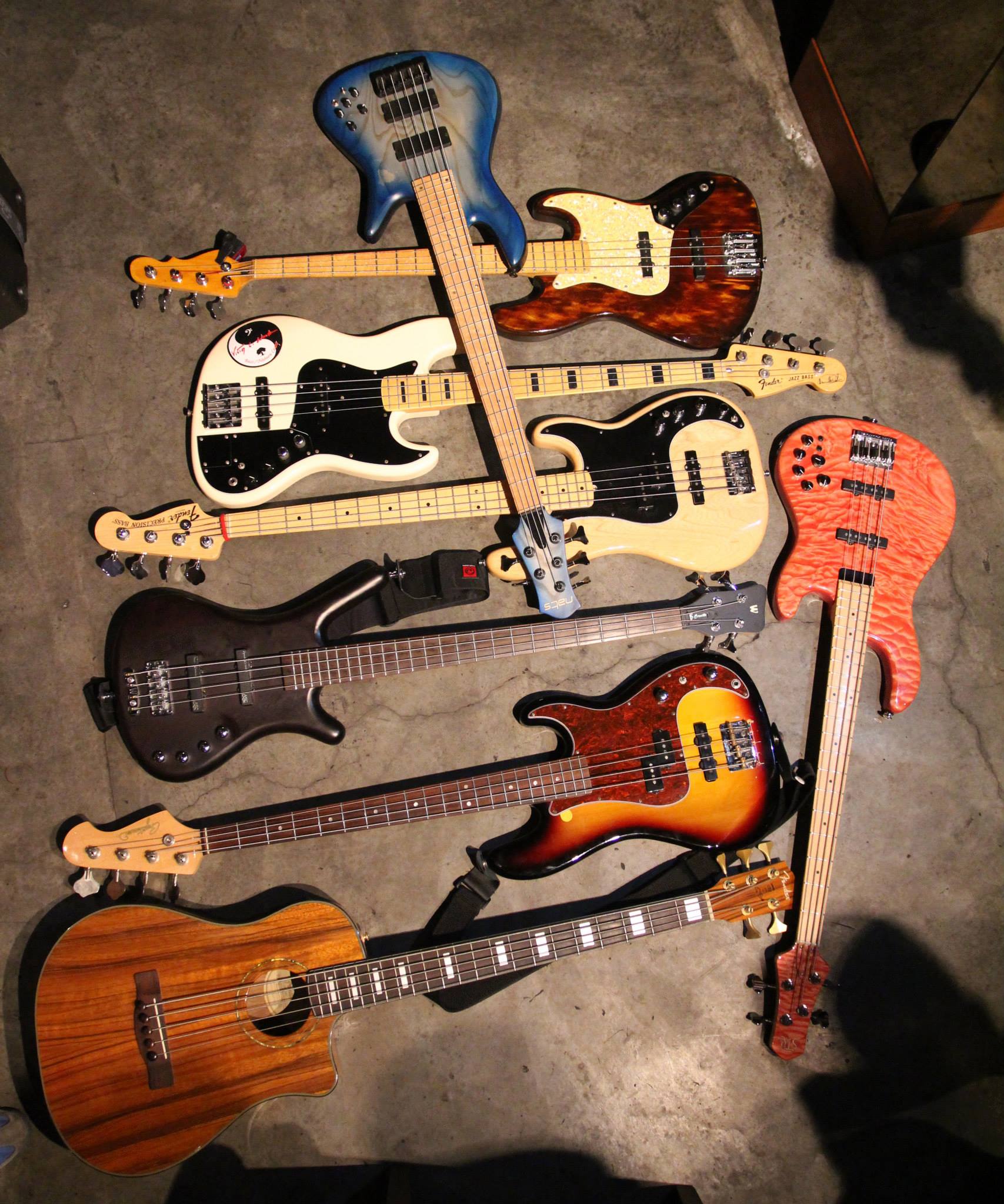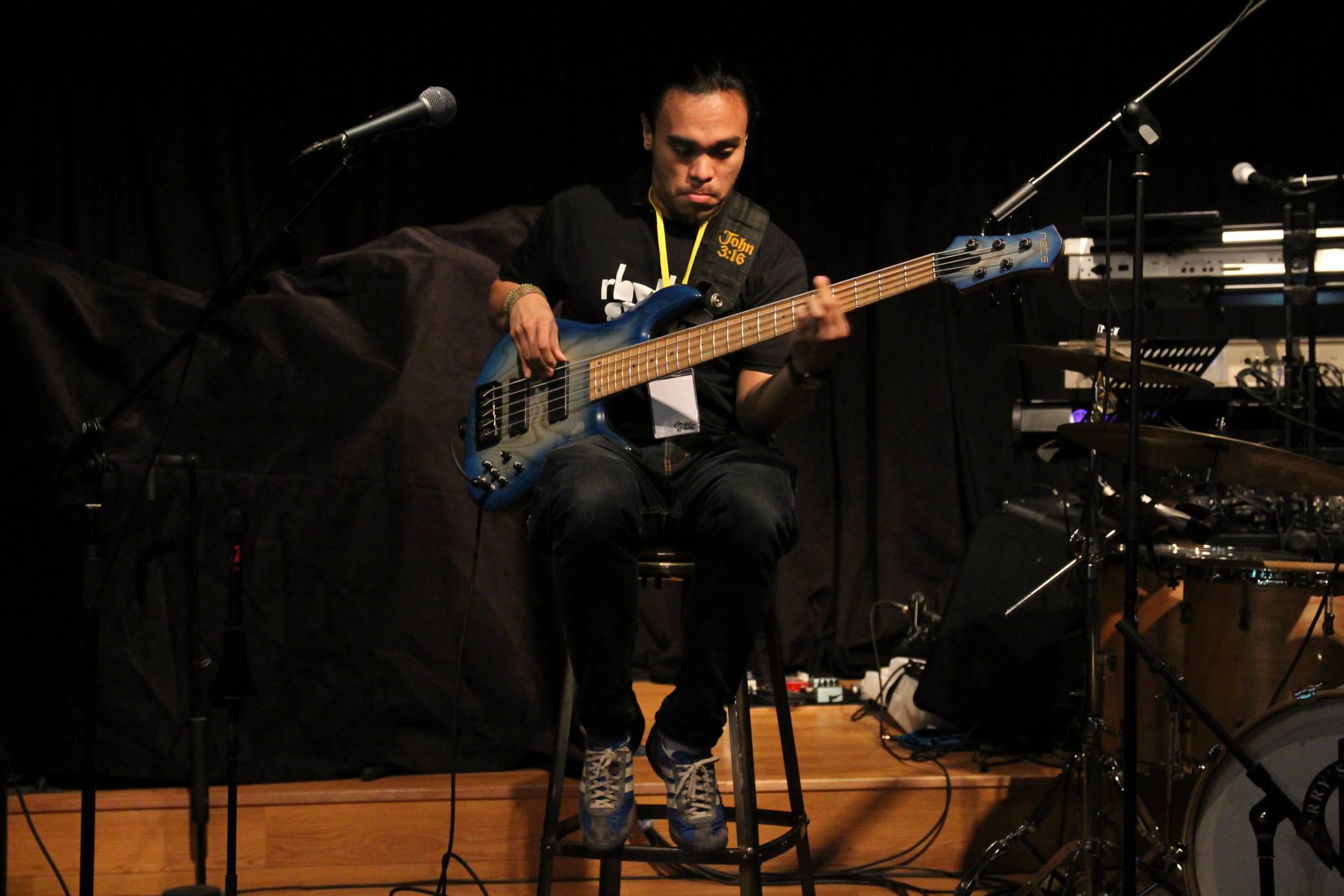 Norm Stockton Band Workshop 2015
It was fun sharing the afternoon with a room full of musicians from many different churches. Norm inspired the room with his musicianship and reminded musicians that it takes both heart and skill to be excellent in all they do.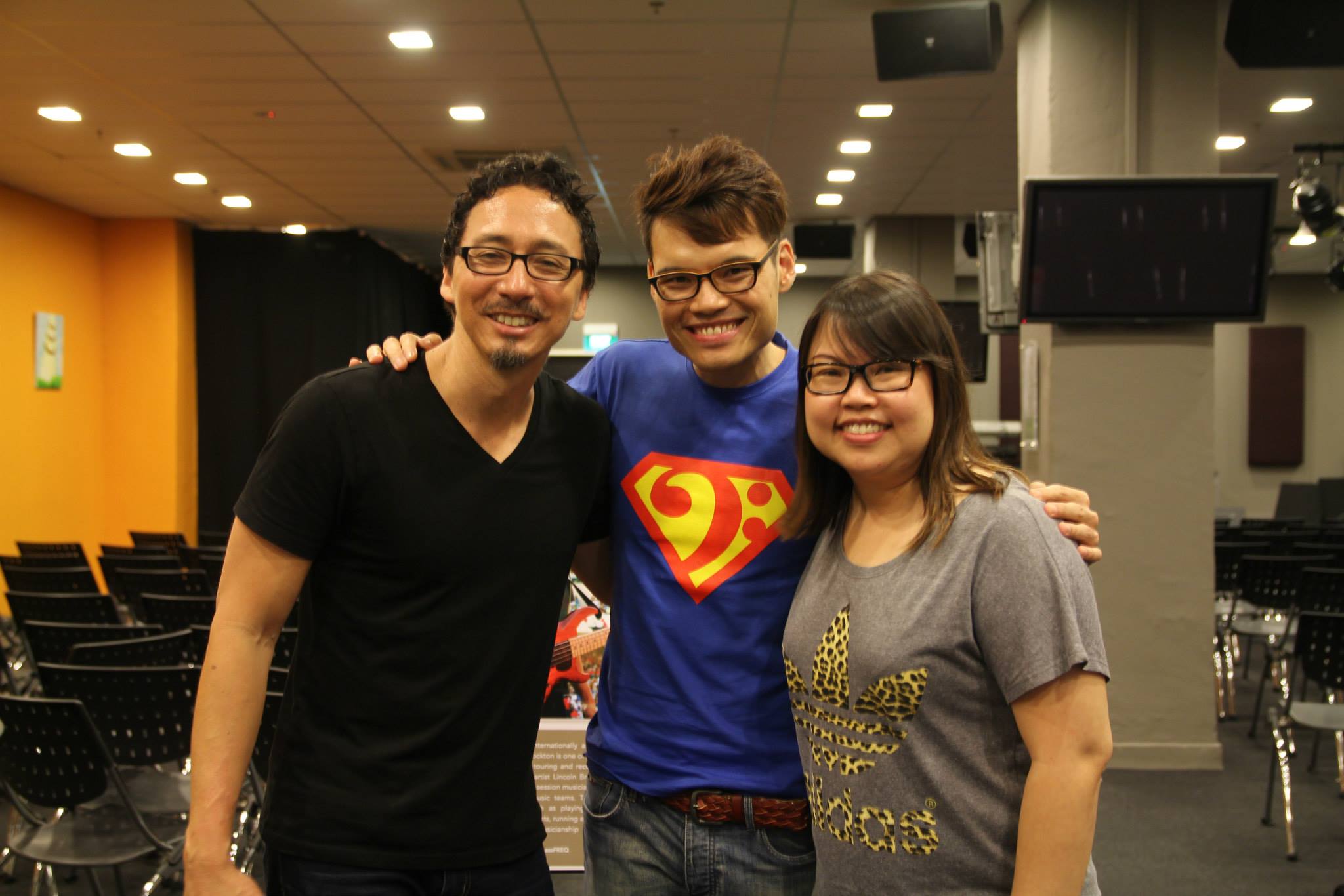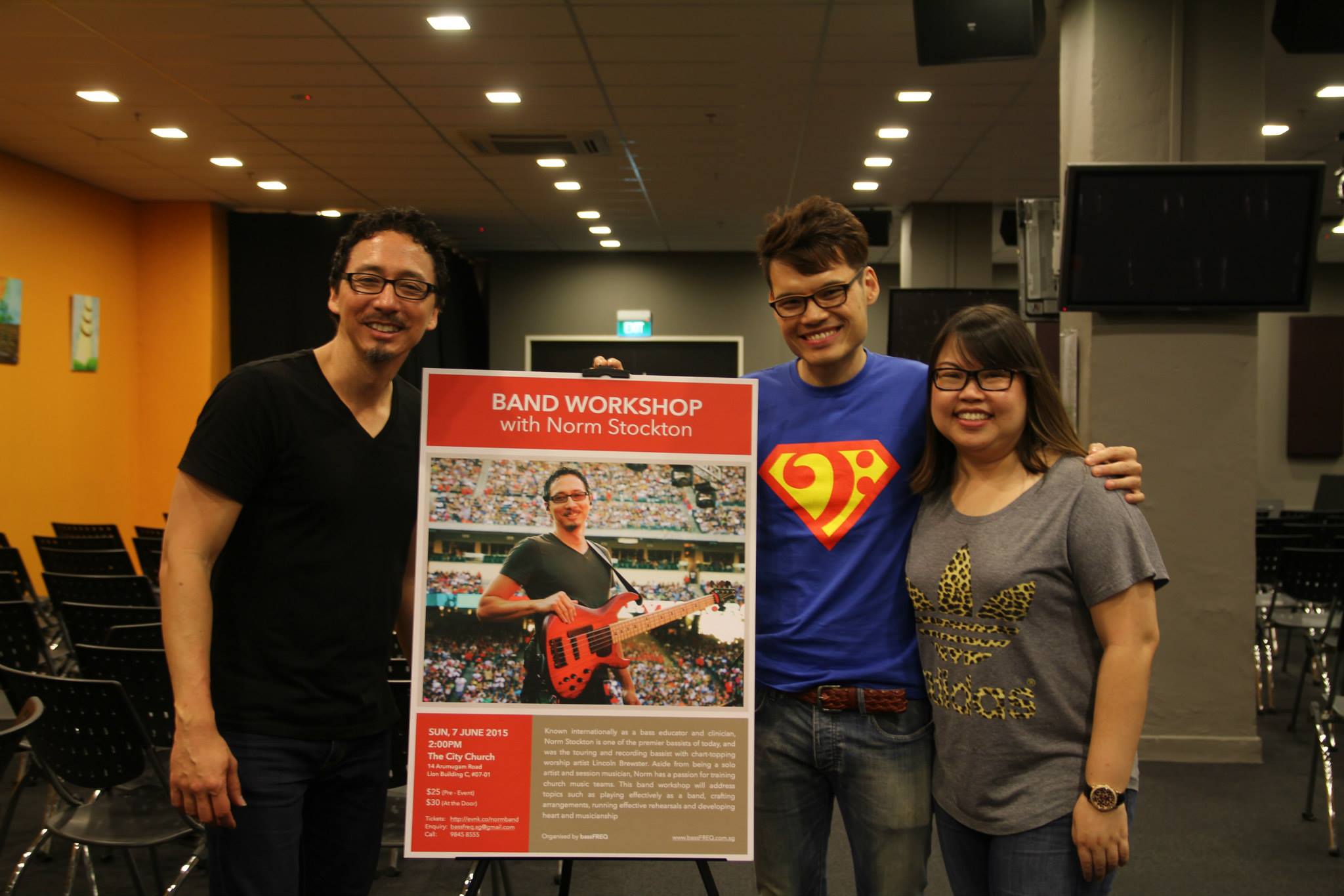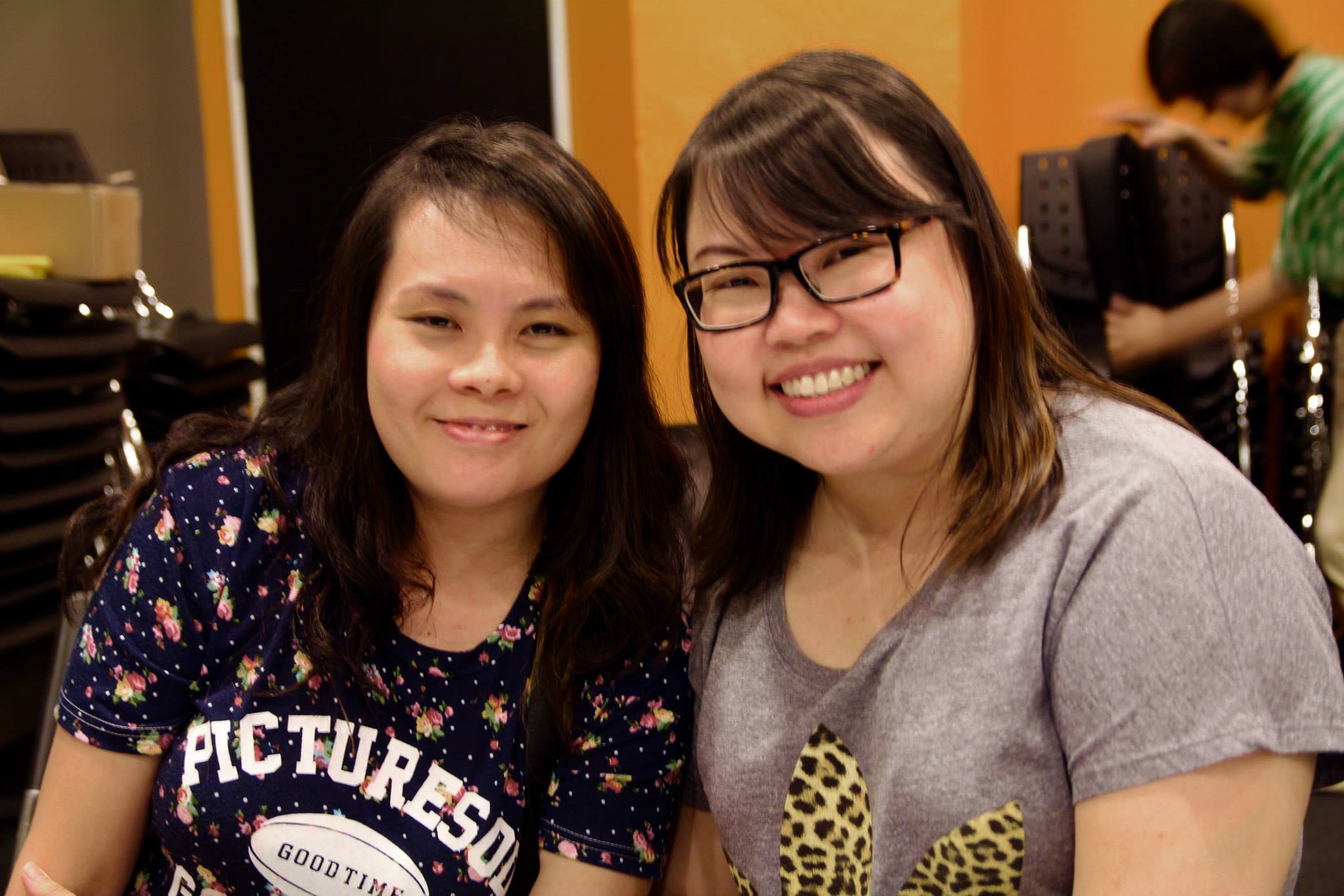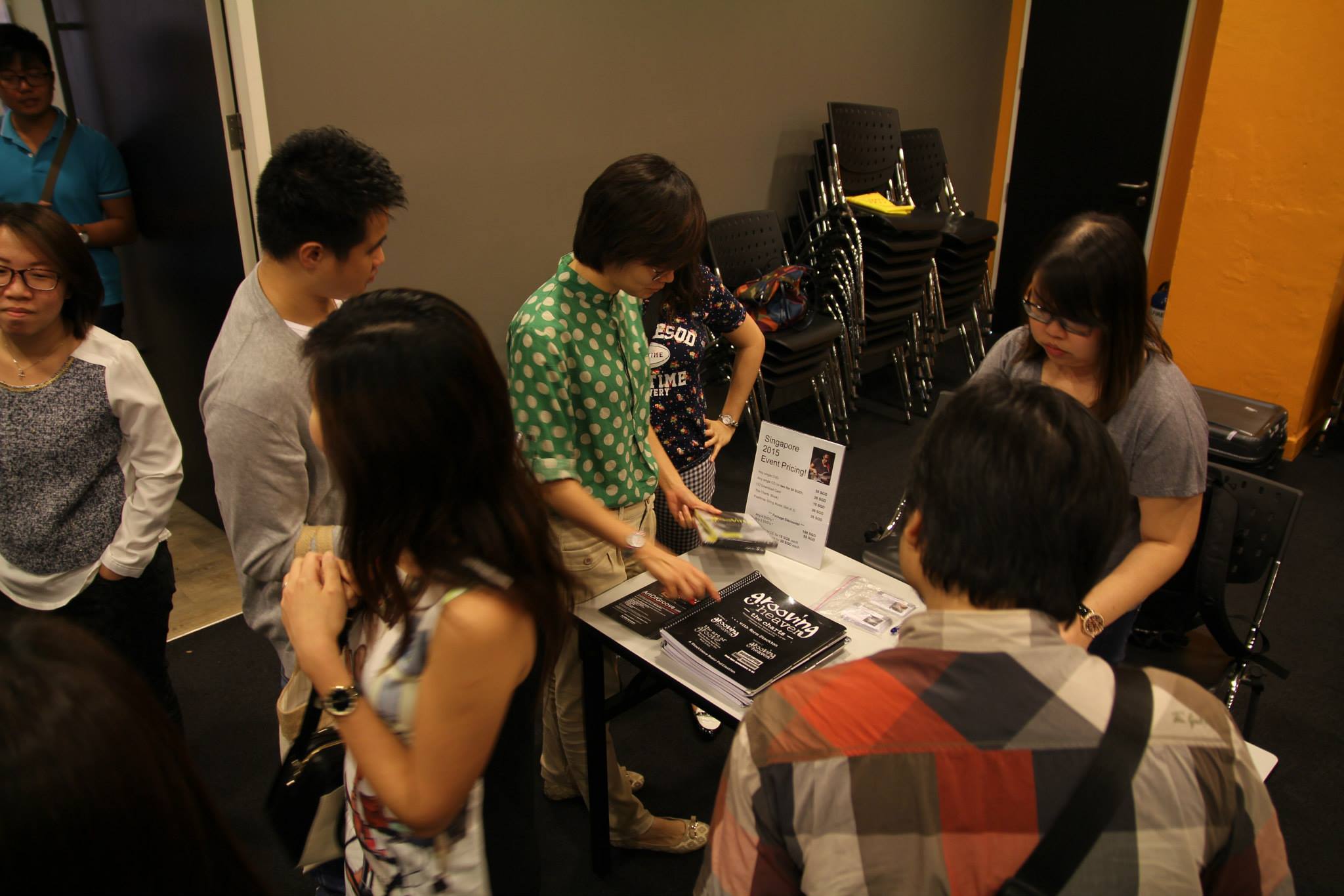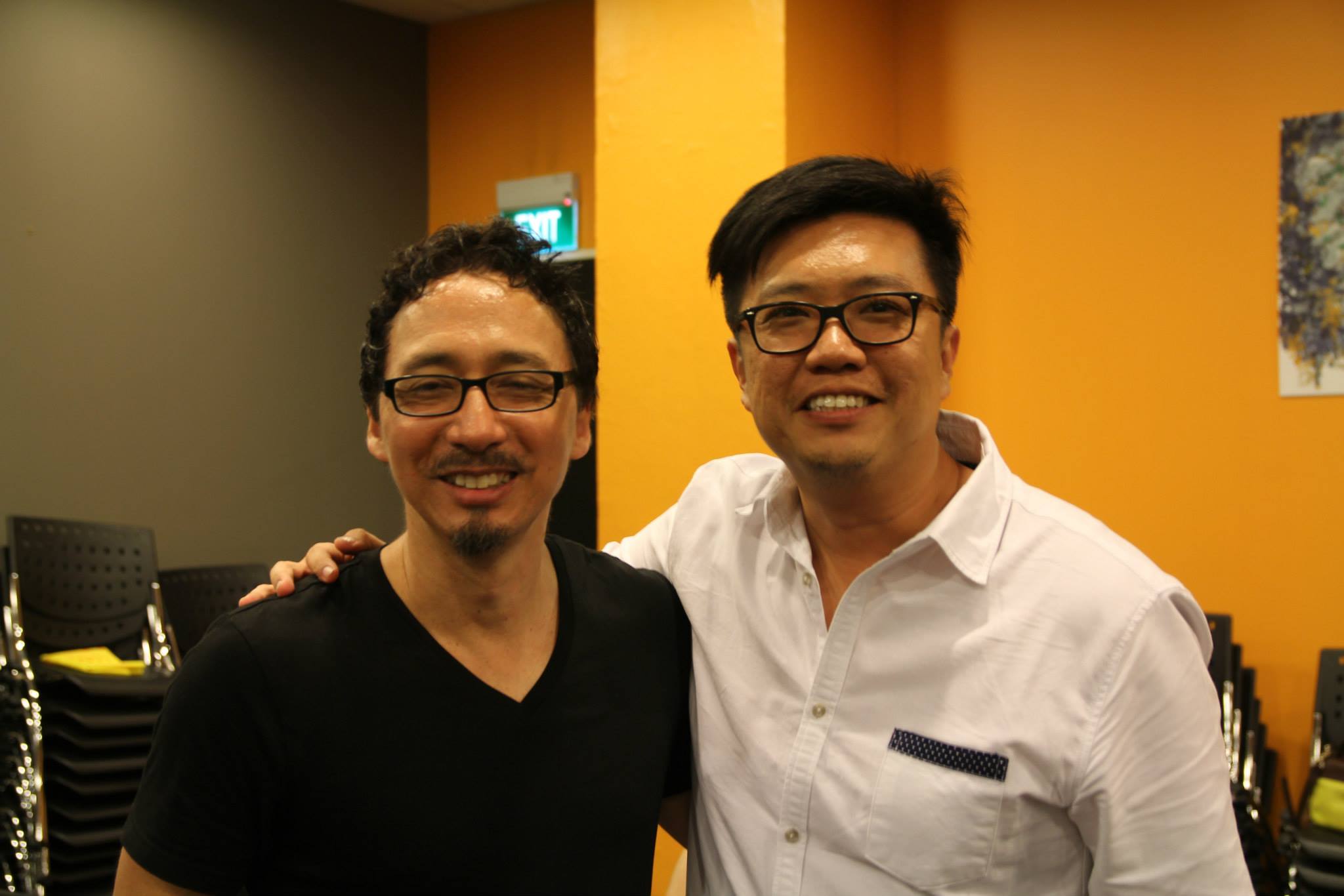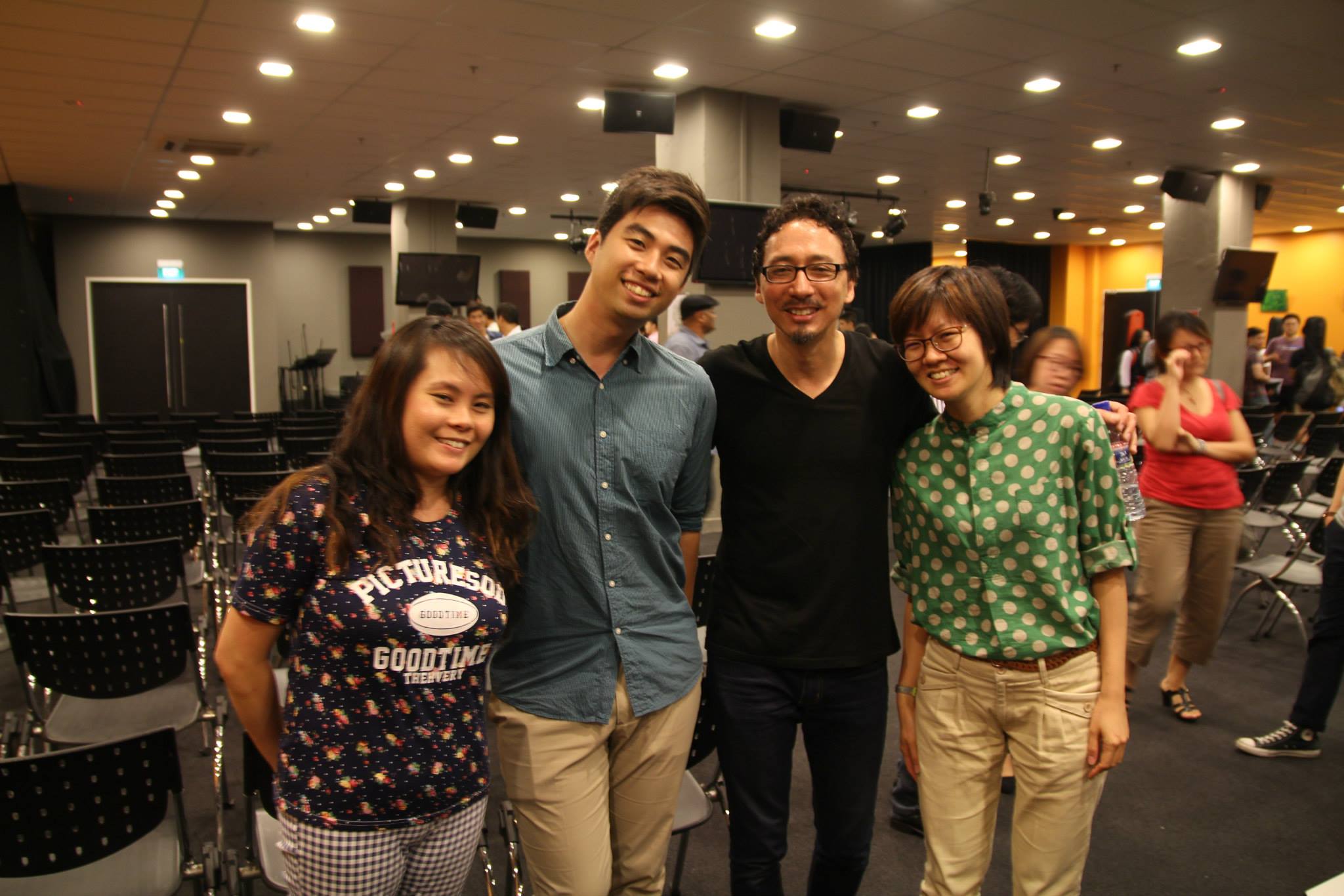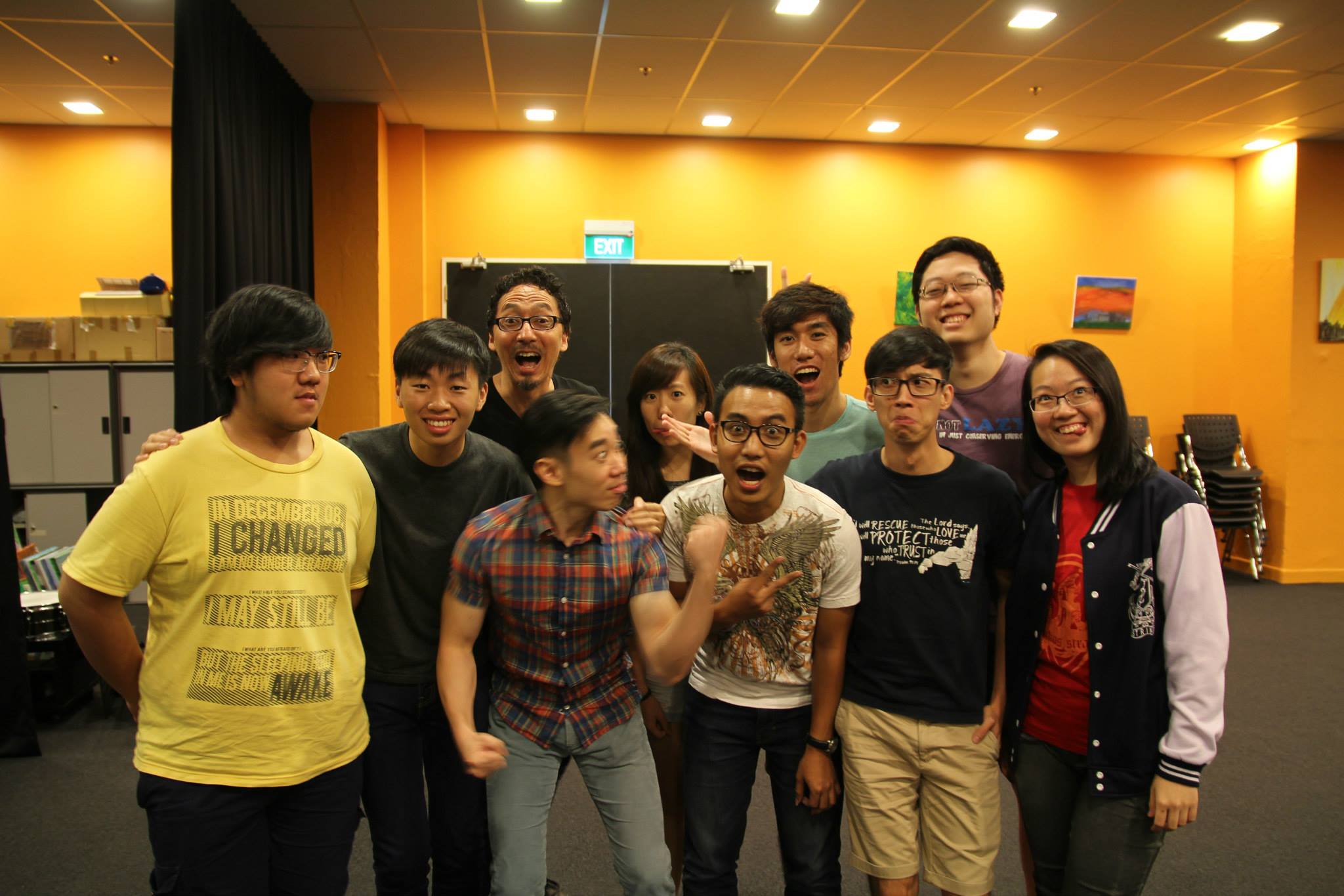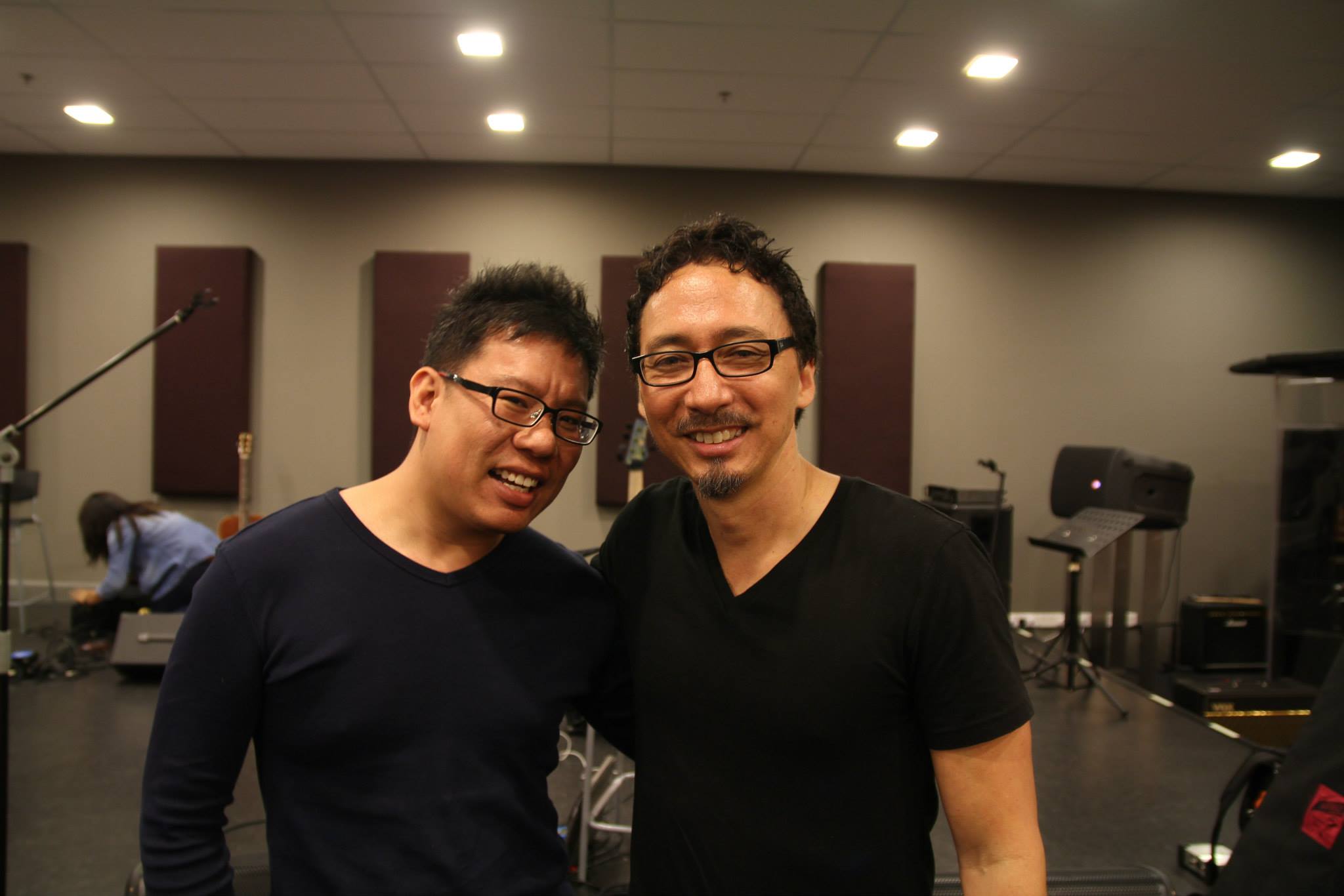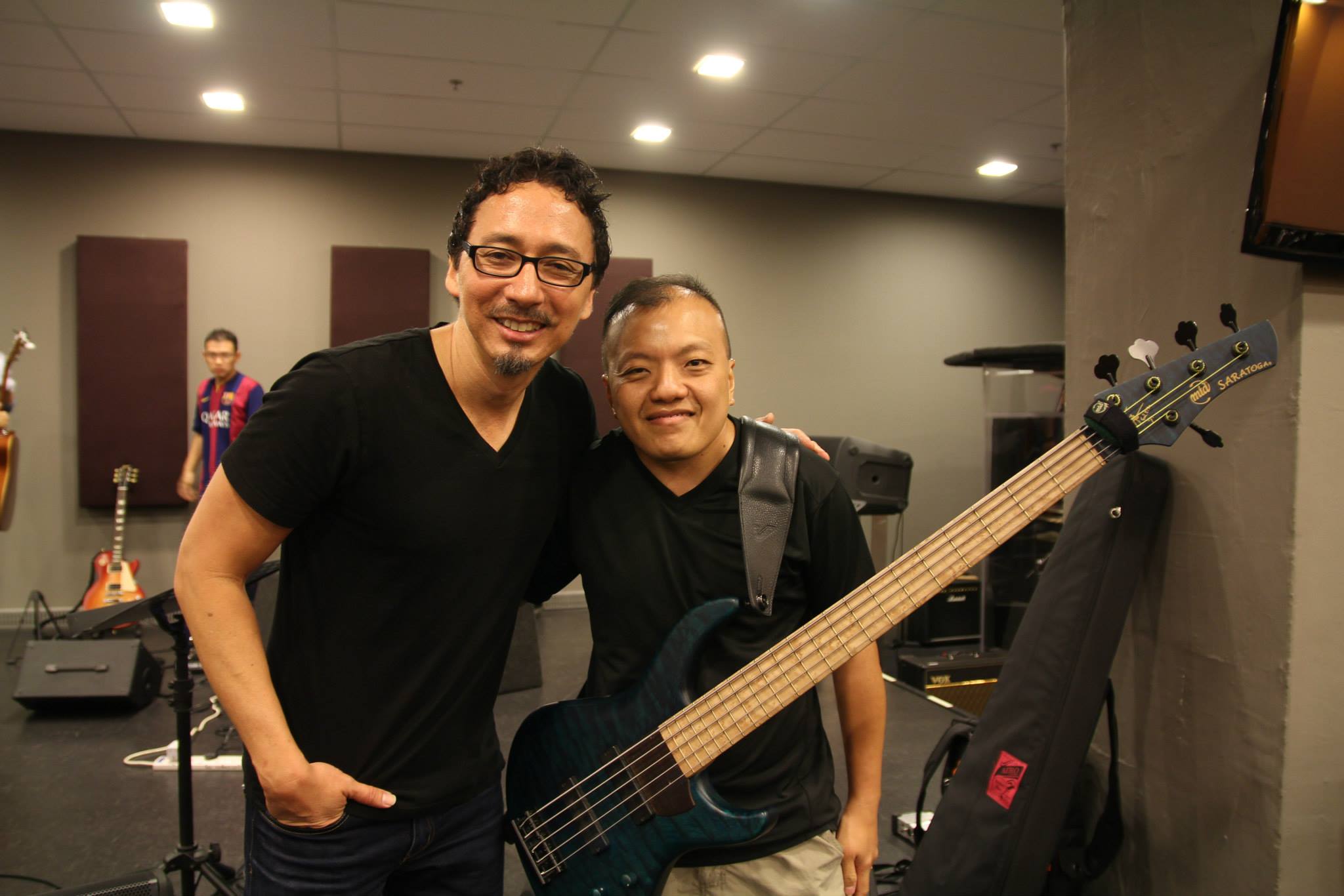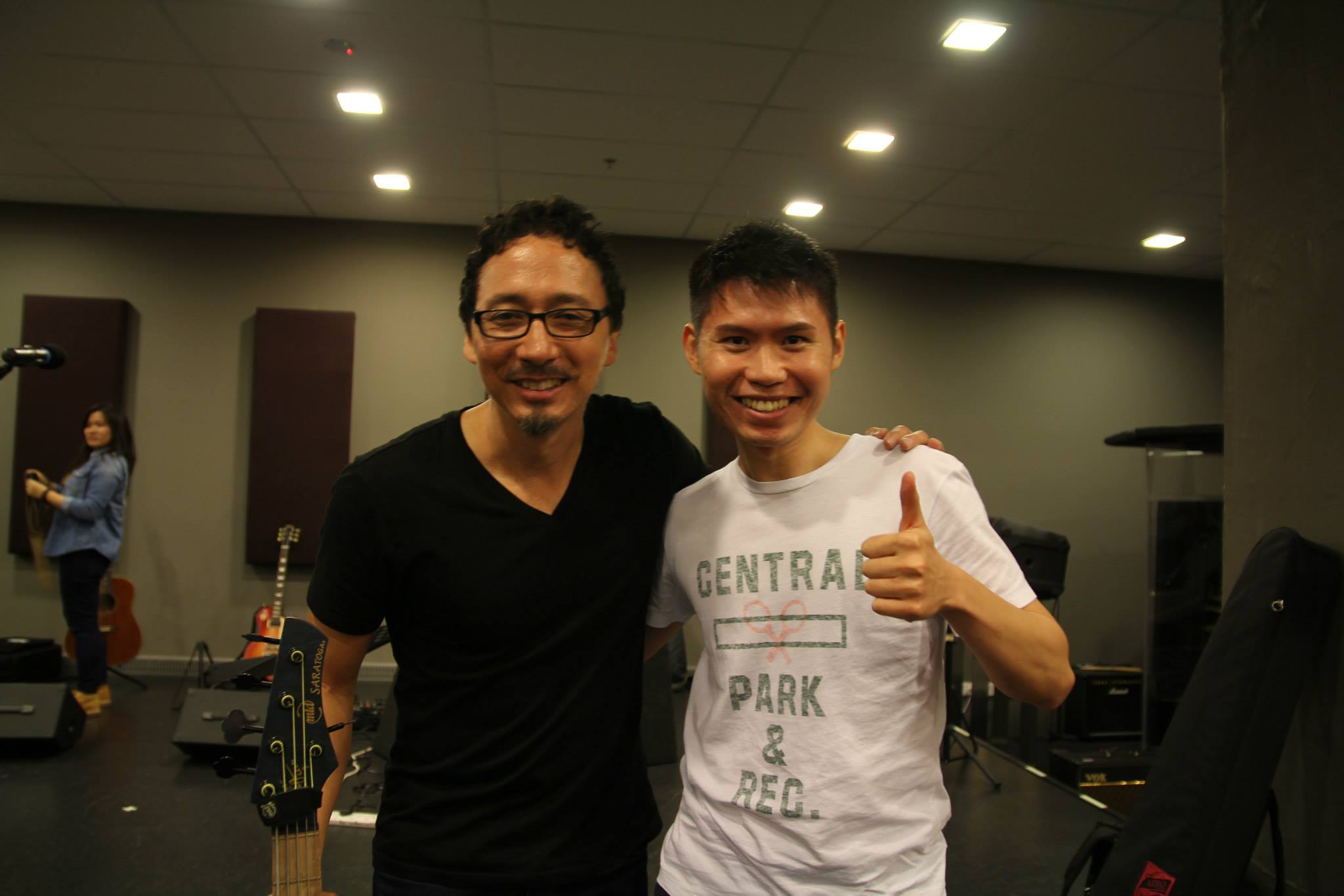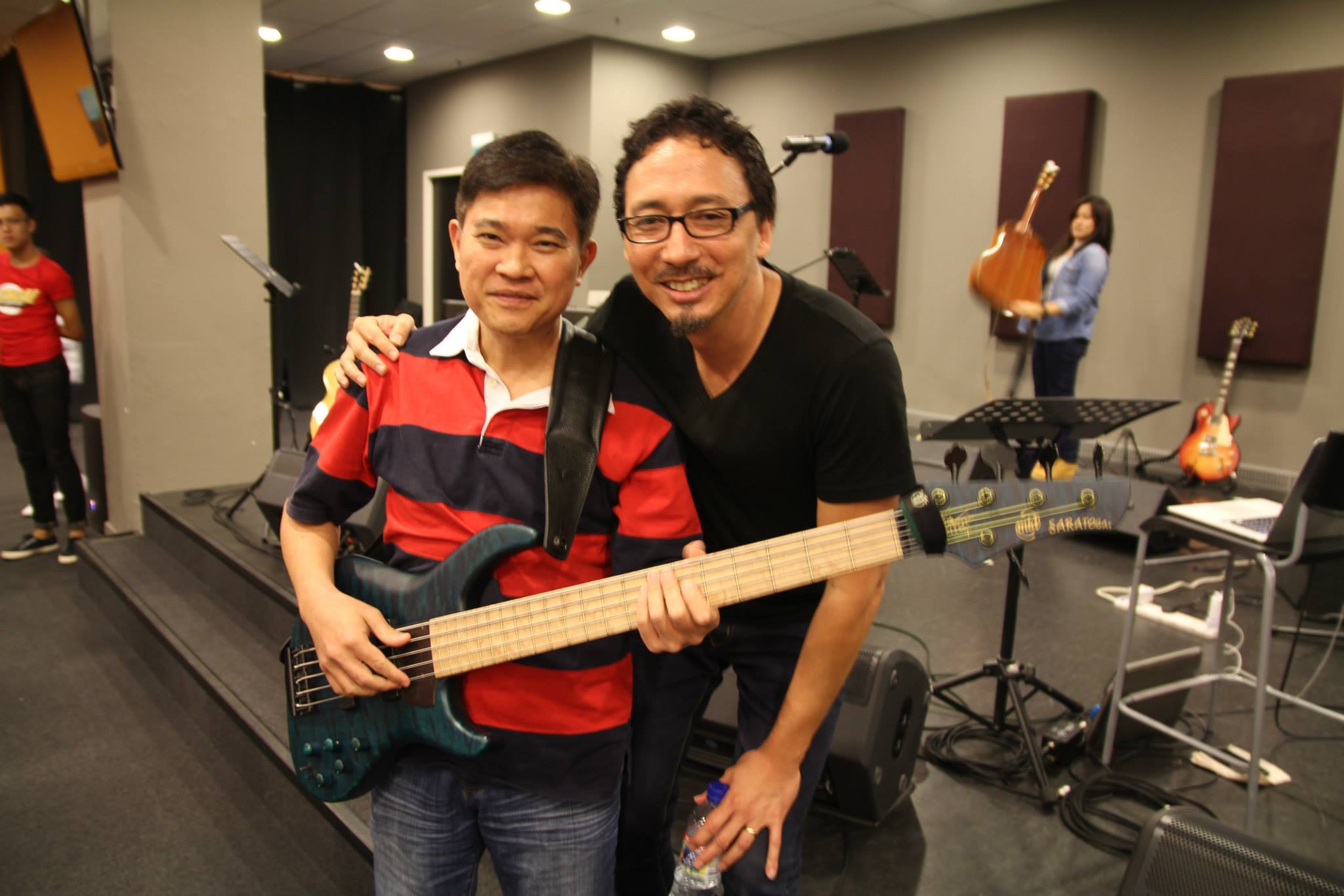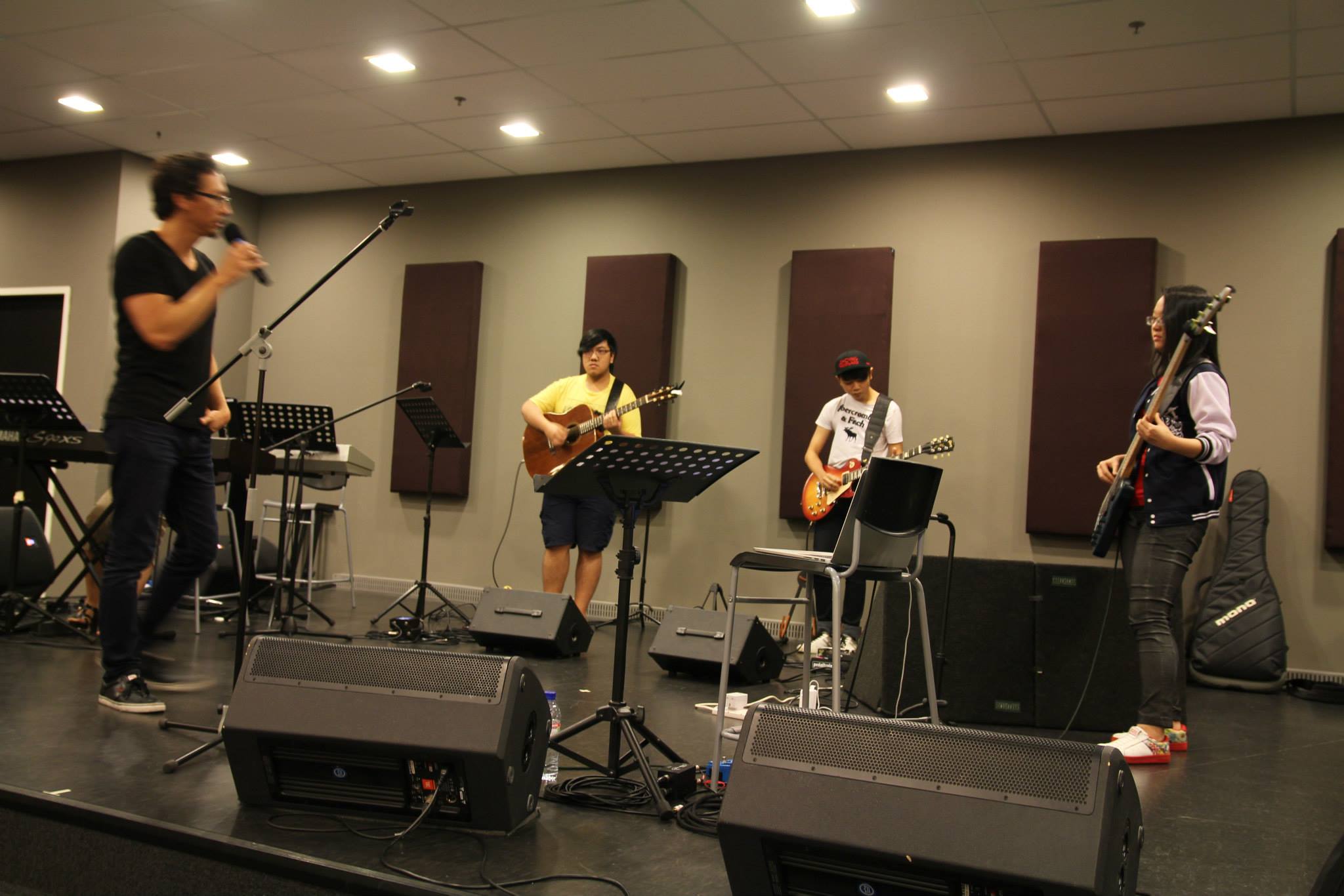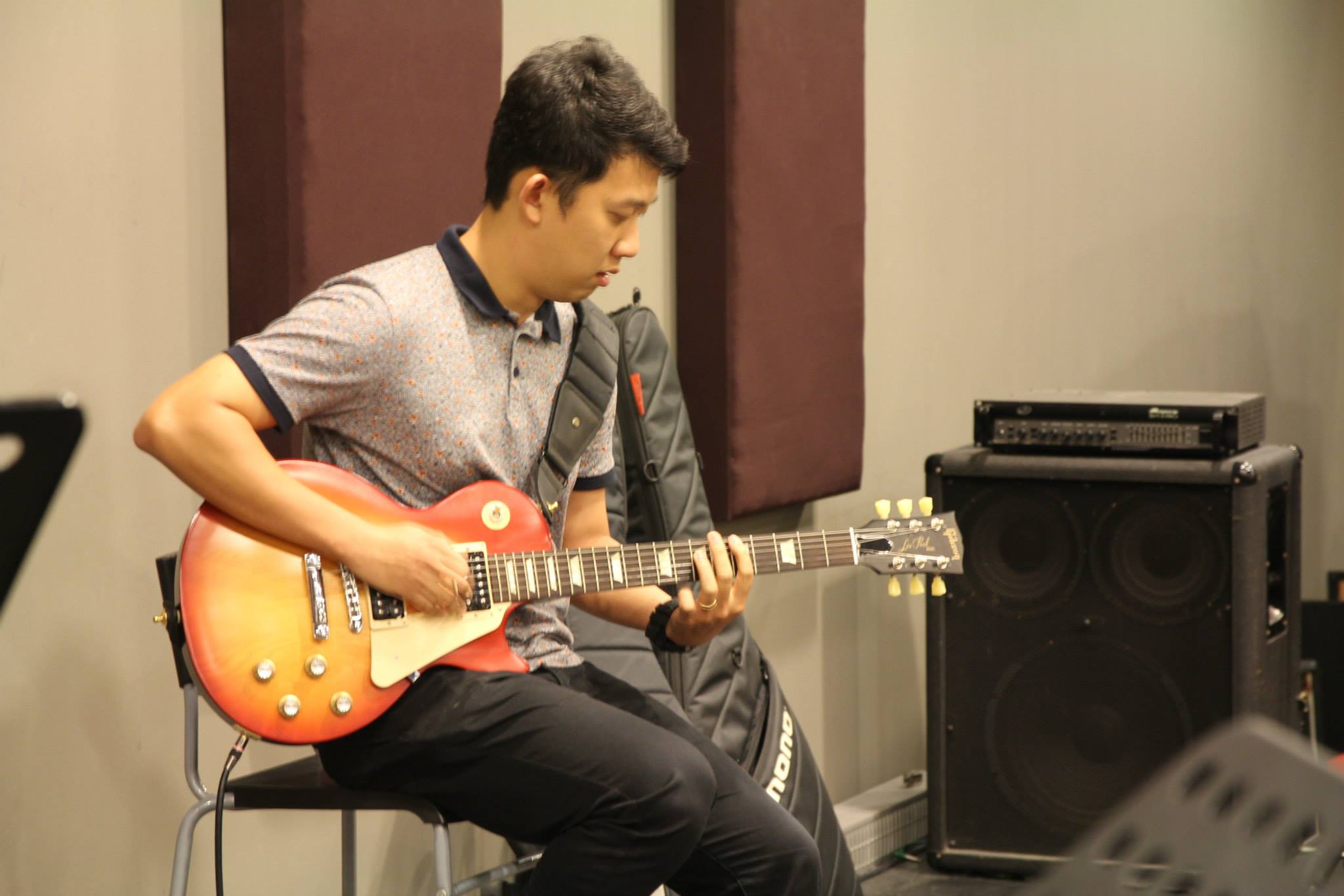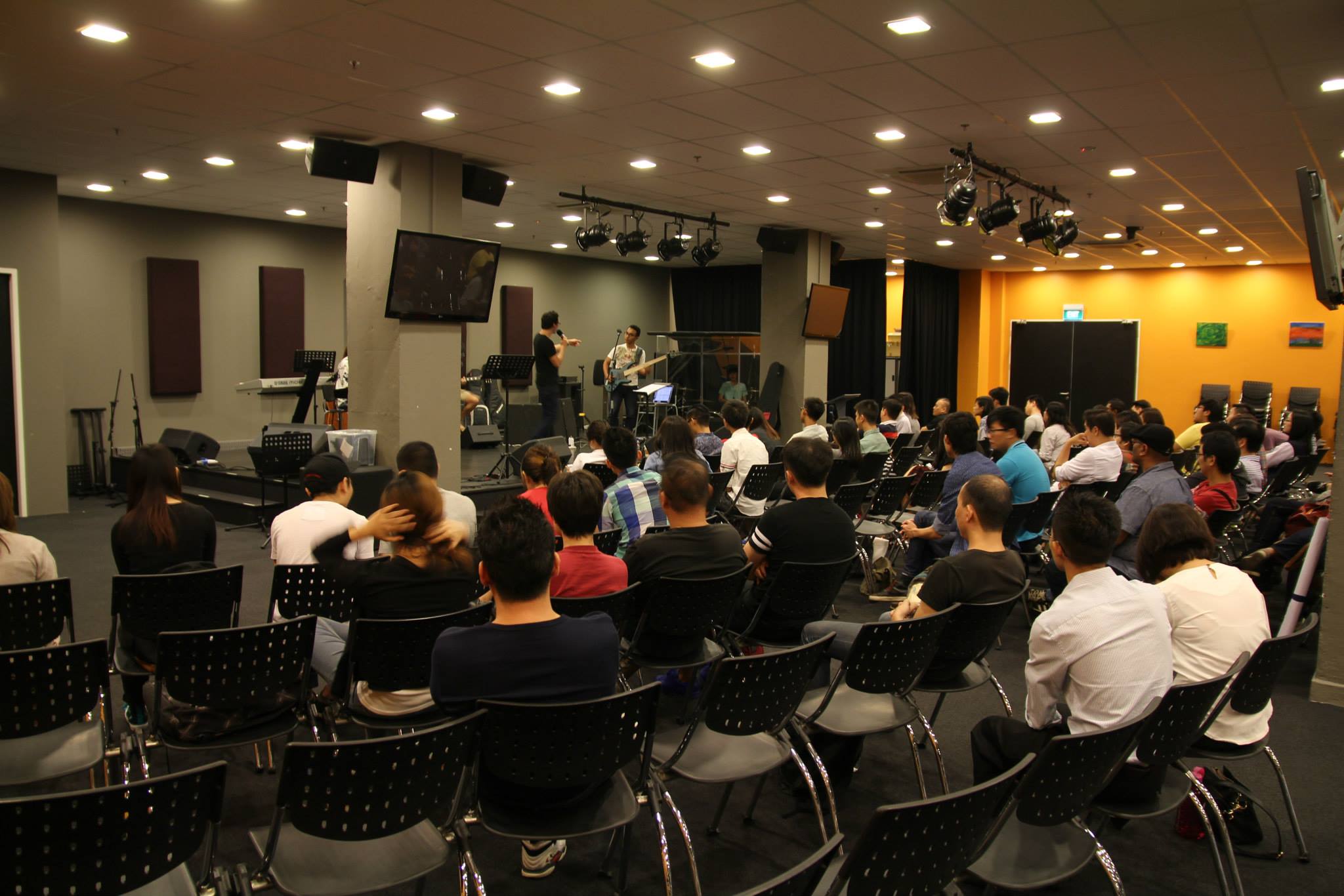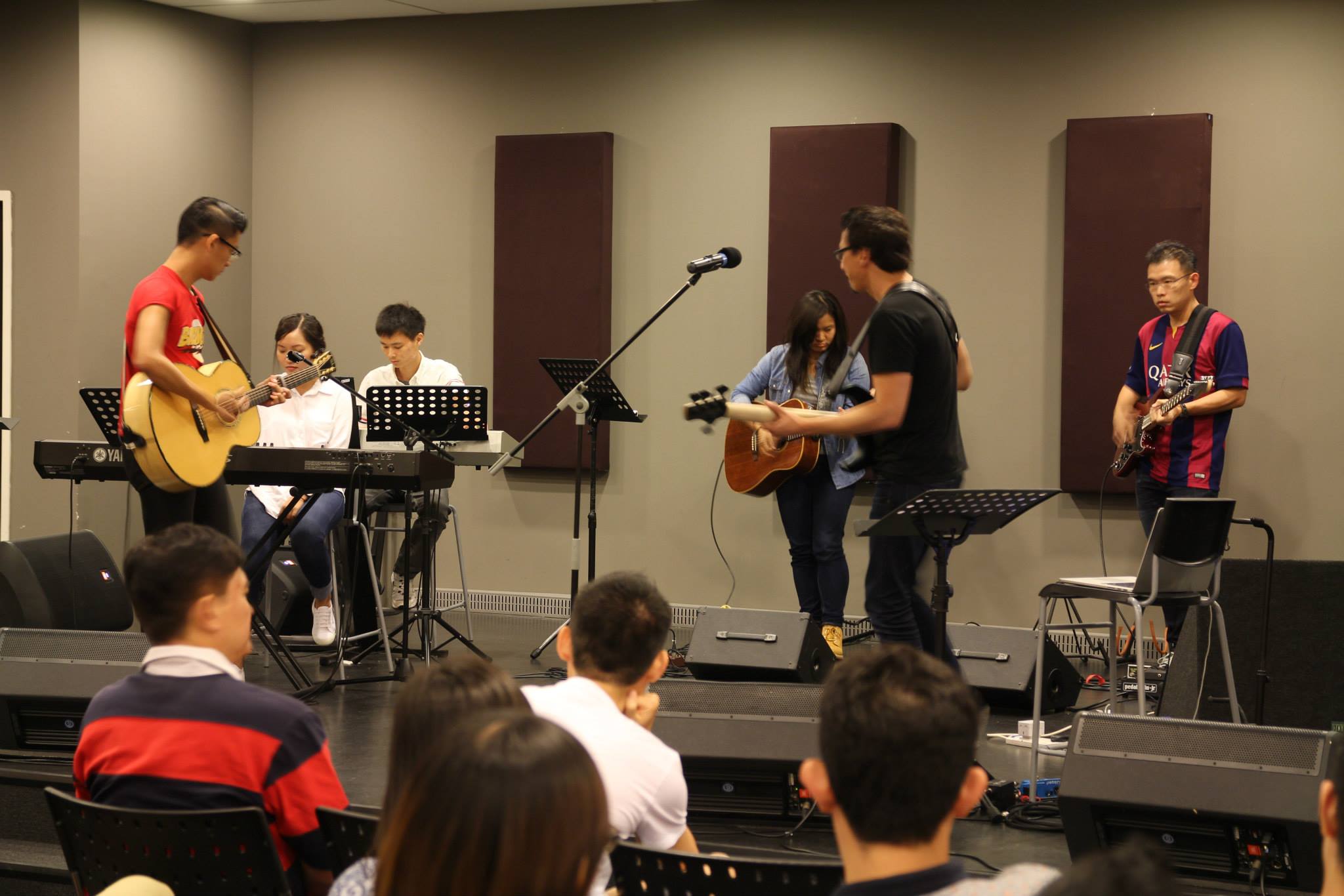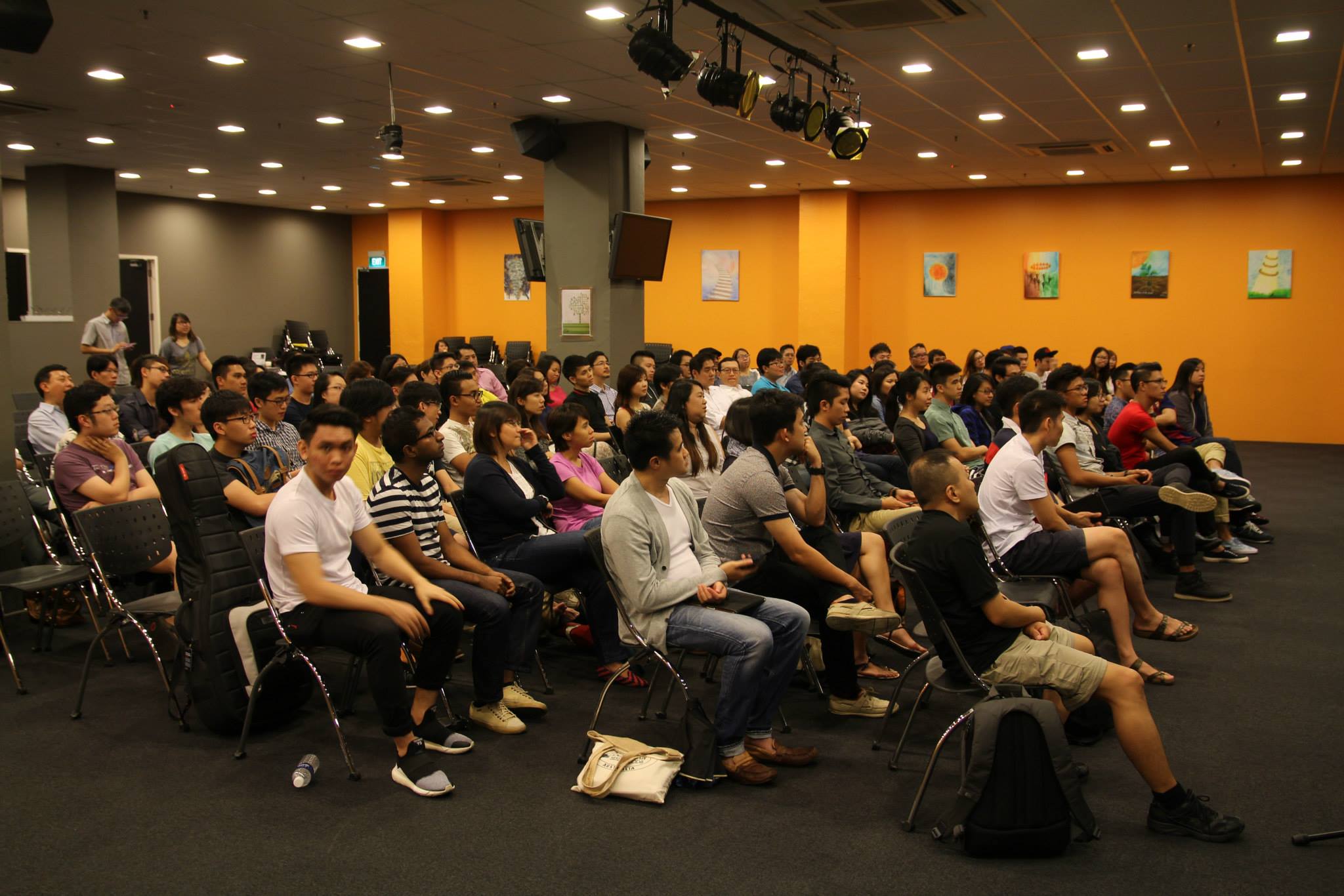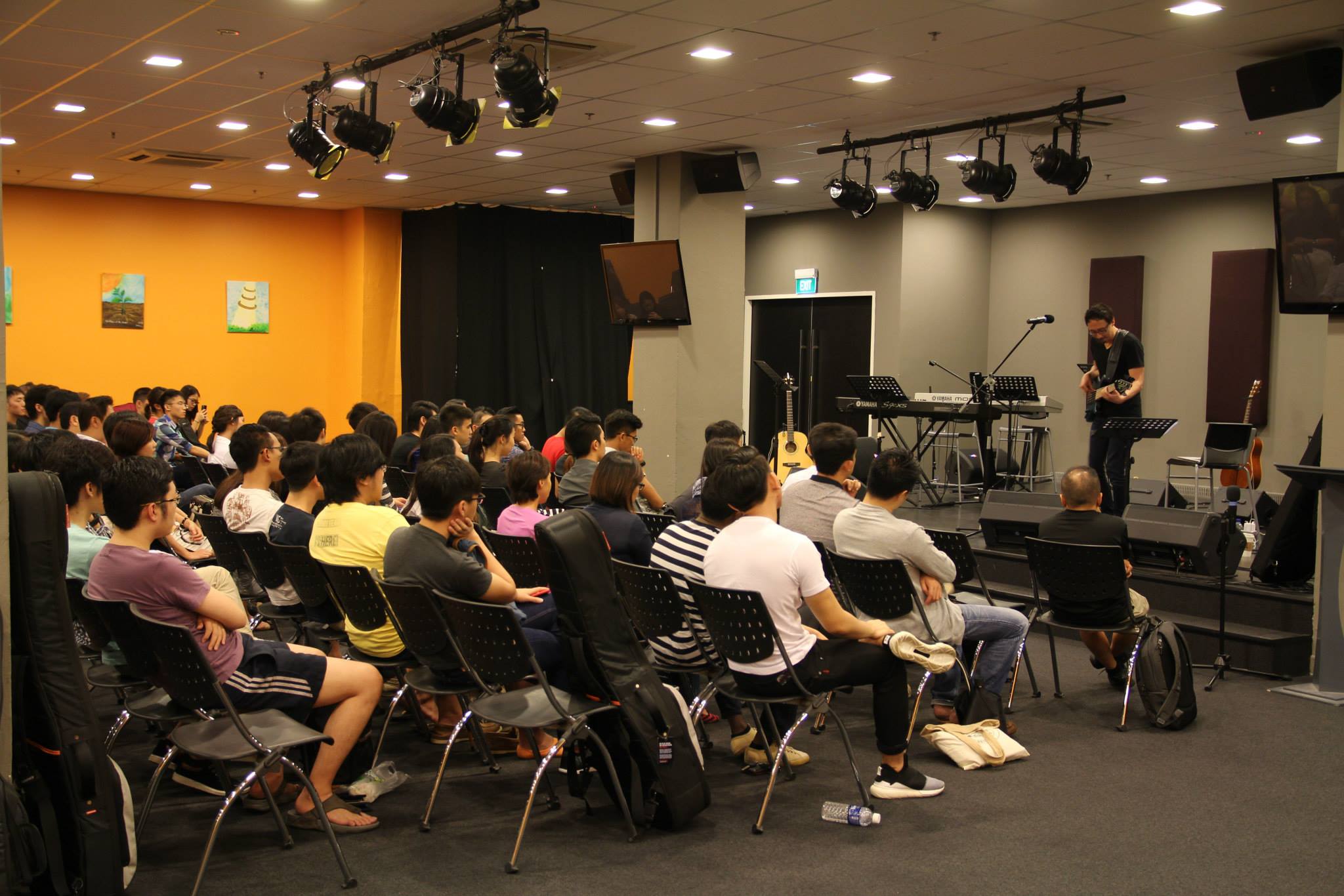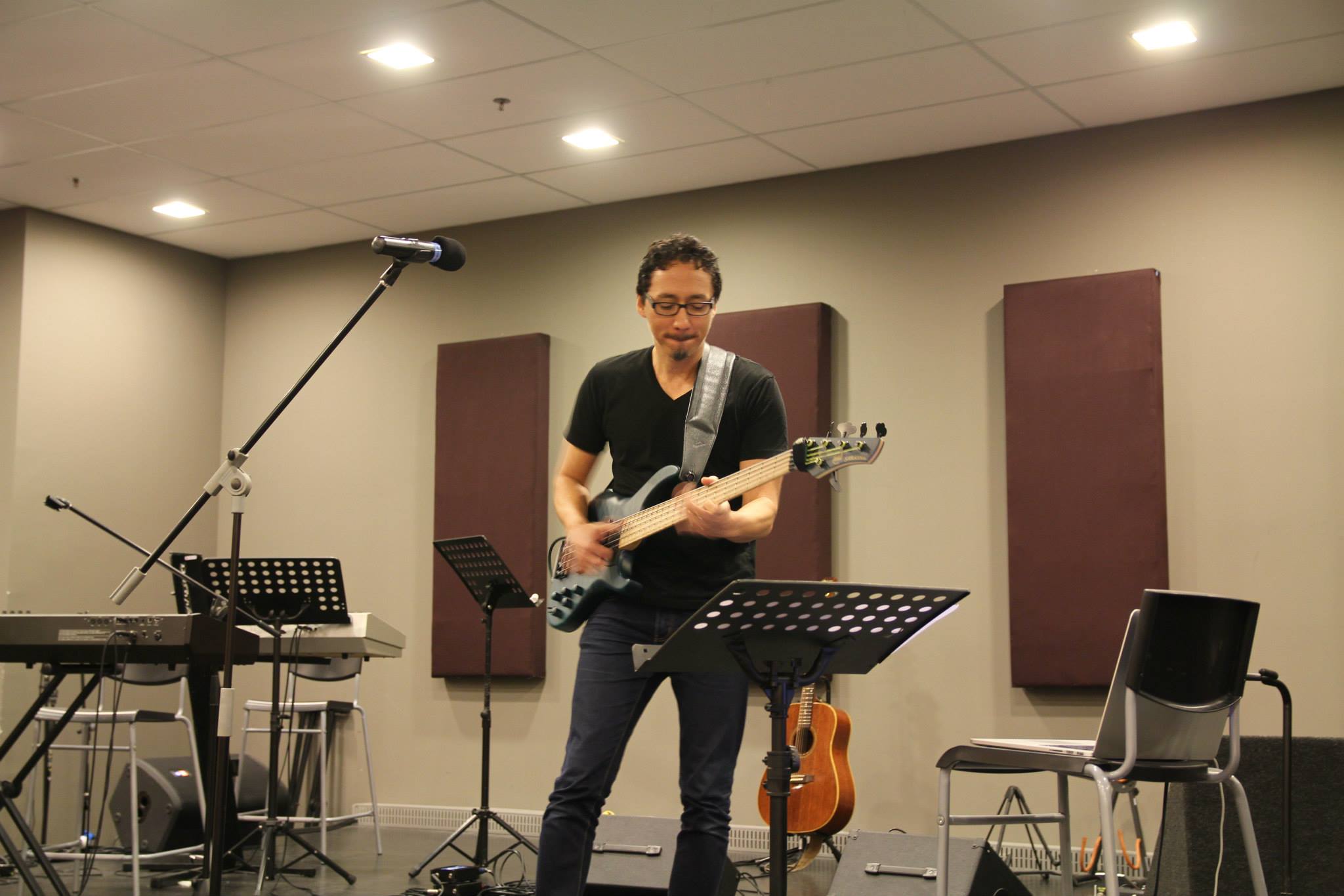 22 Jul 2013 – Visit to F Bass
bassFREQ has been the dealers for F Bass for the past 8 years, and we have always enjoyed the amazing instruments that they have been making all these years. On 22 July, I had the chance to visit George and Marcel Furlanetto, and we had a great time talking about basses and what goes behind making these awesome instruments! Check out the photos and I hope that you will enjoy having a glimpse of the mastery behind the scenes.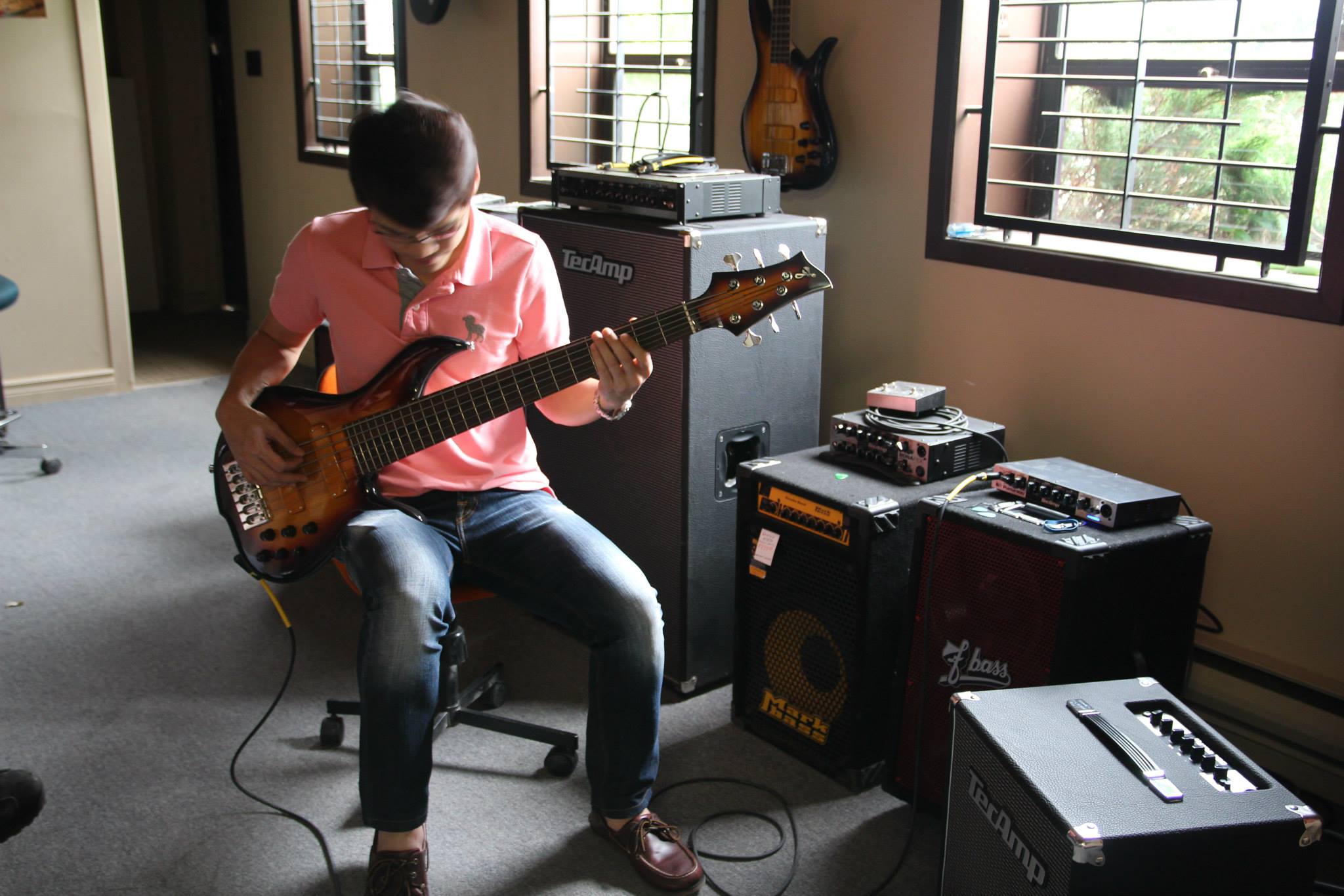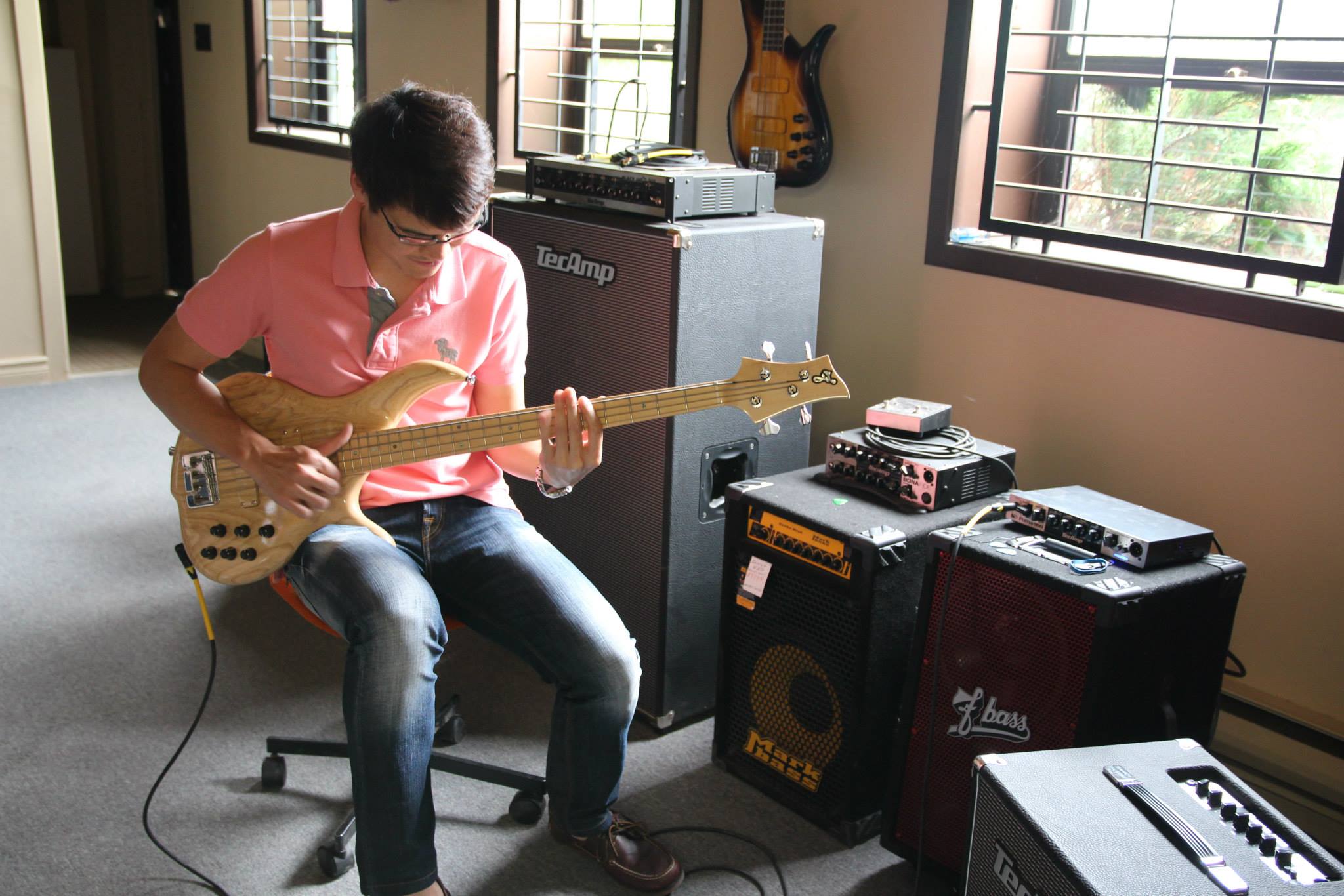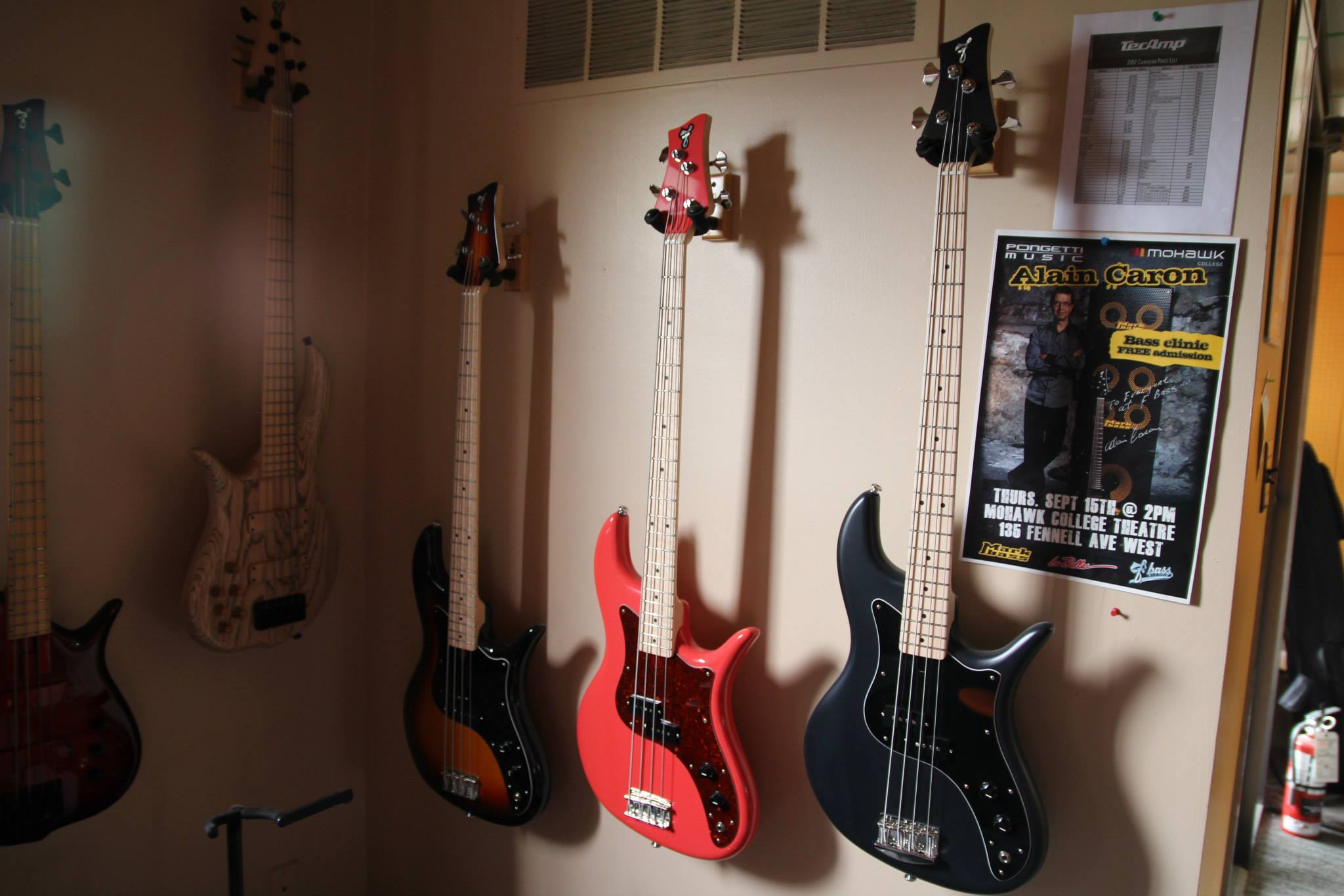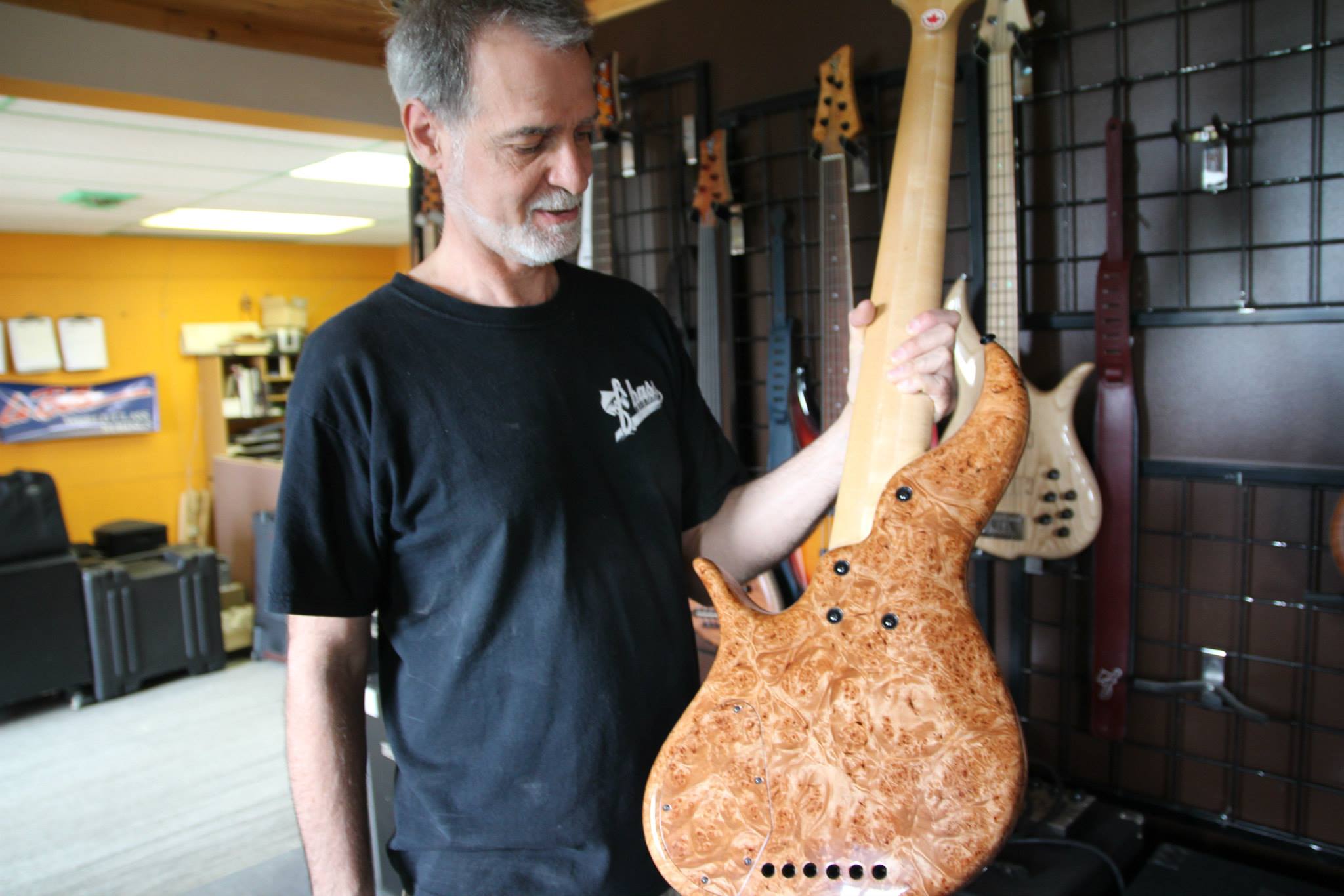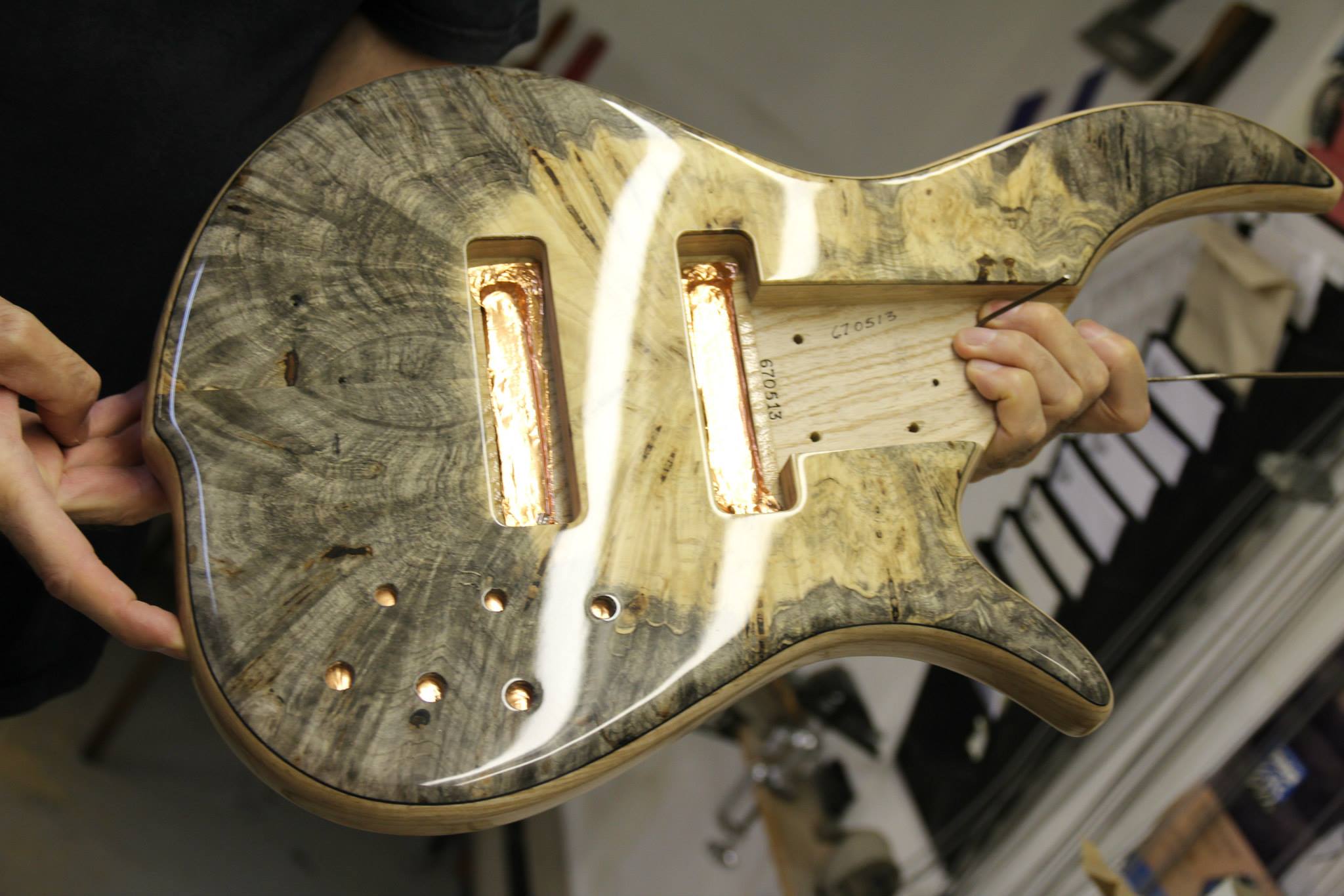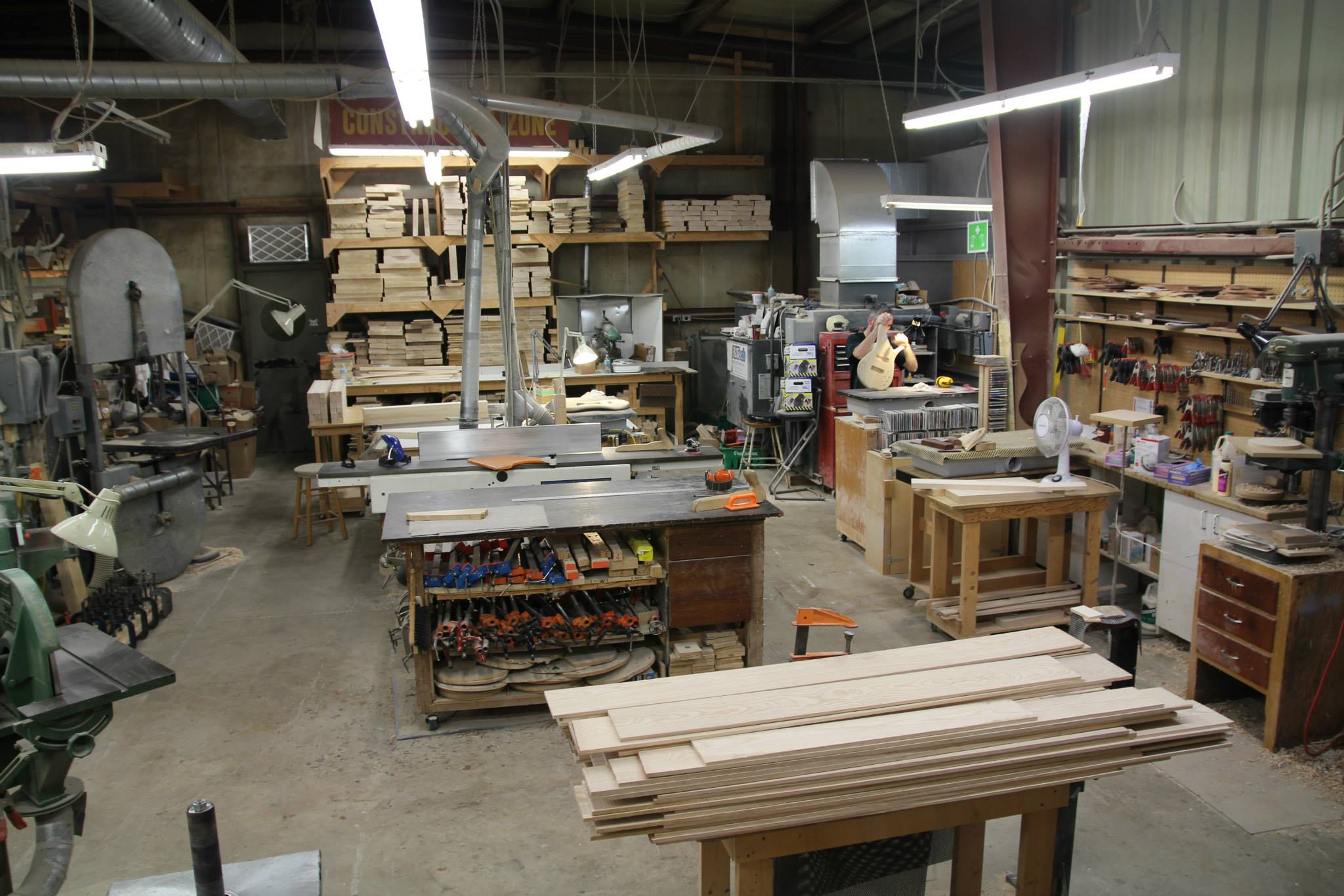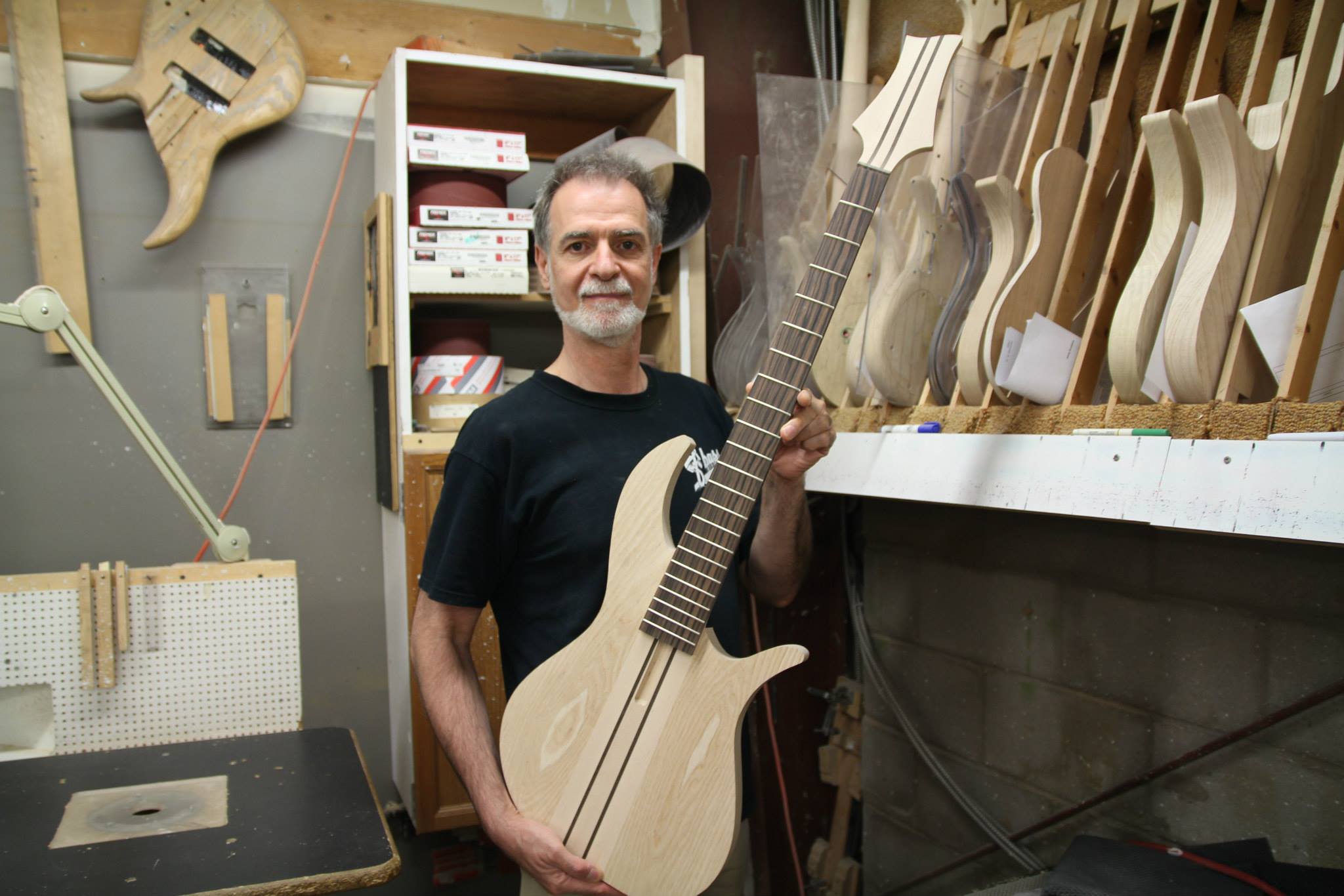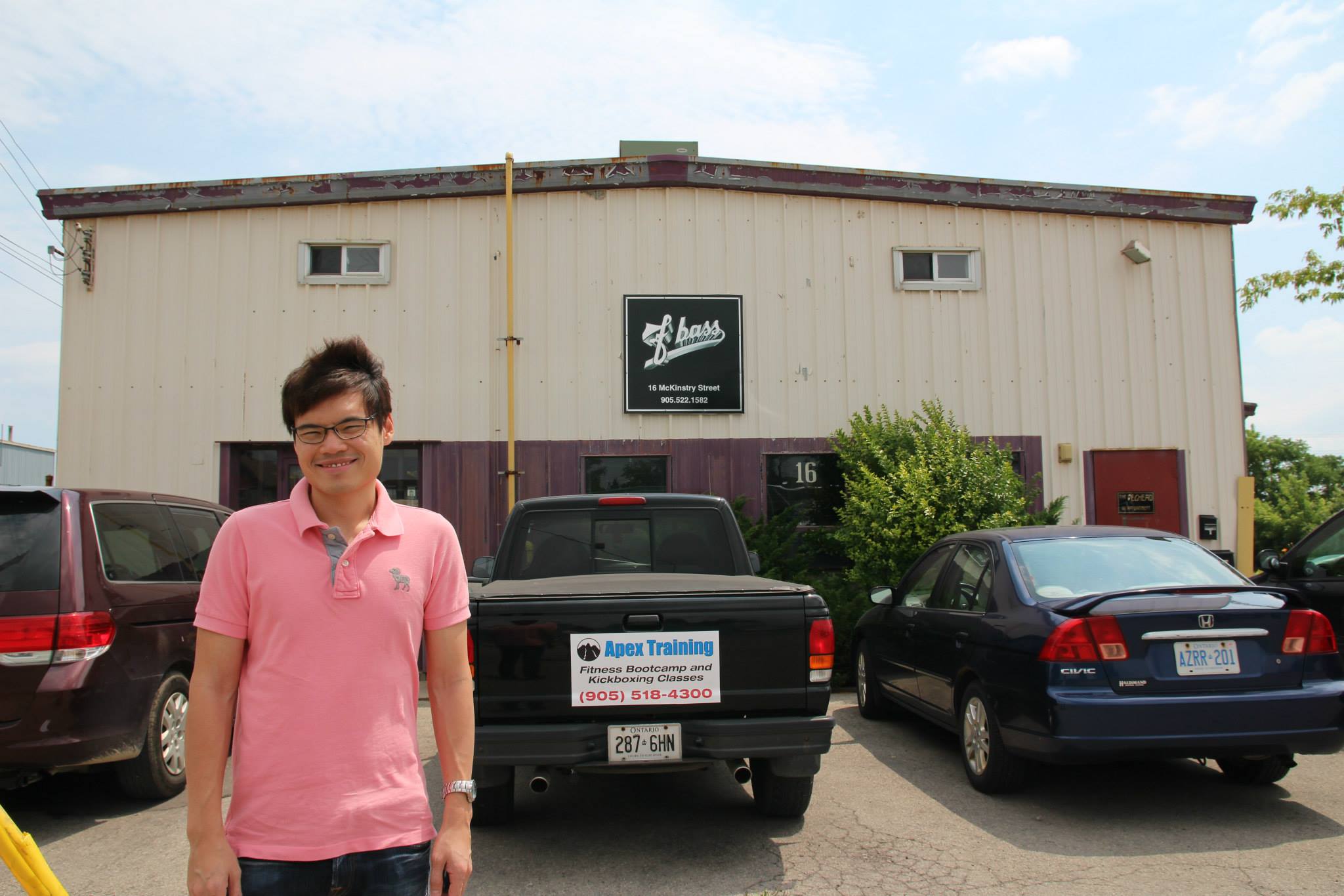 Luthier Conversations 2014 – Sandberg
An exciting bass-filled afternoon with Holger Stonek, founder of Sandberg Guitars. About 20 bass players and Sandberg enthusiasts gathered to learn more about how Sandberg basses are made, woods, electronics, relic finishes and also a massive jam session to round up the afternoon. Big thanks to everyone who came down!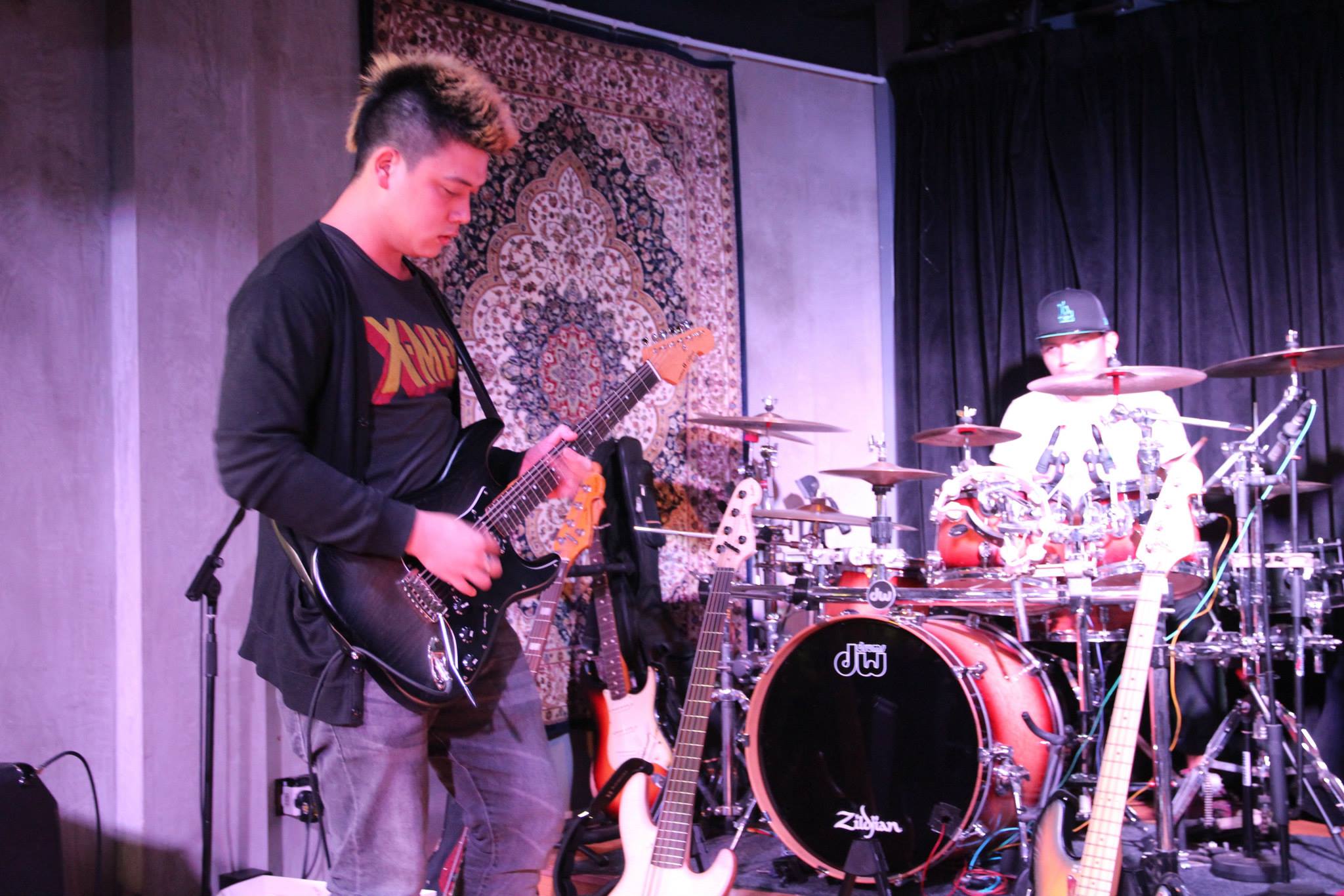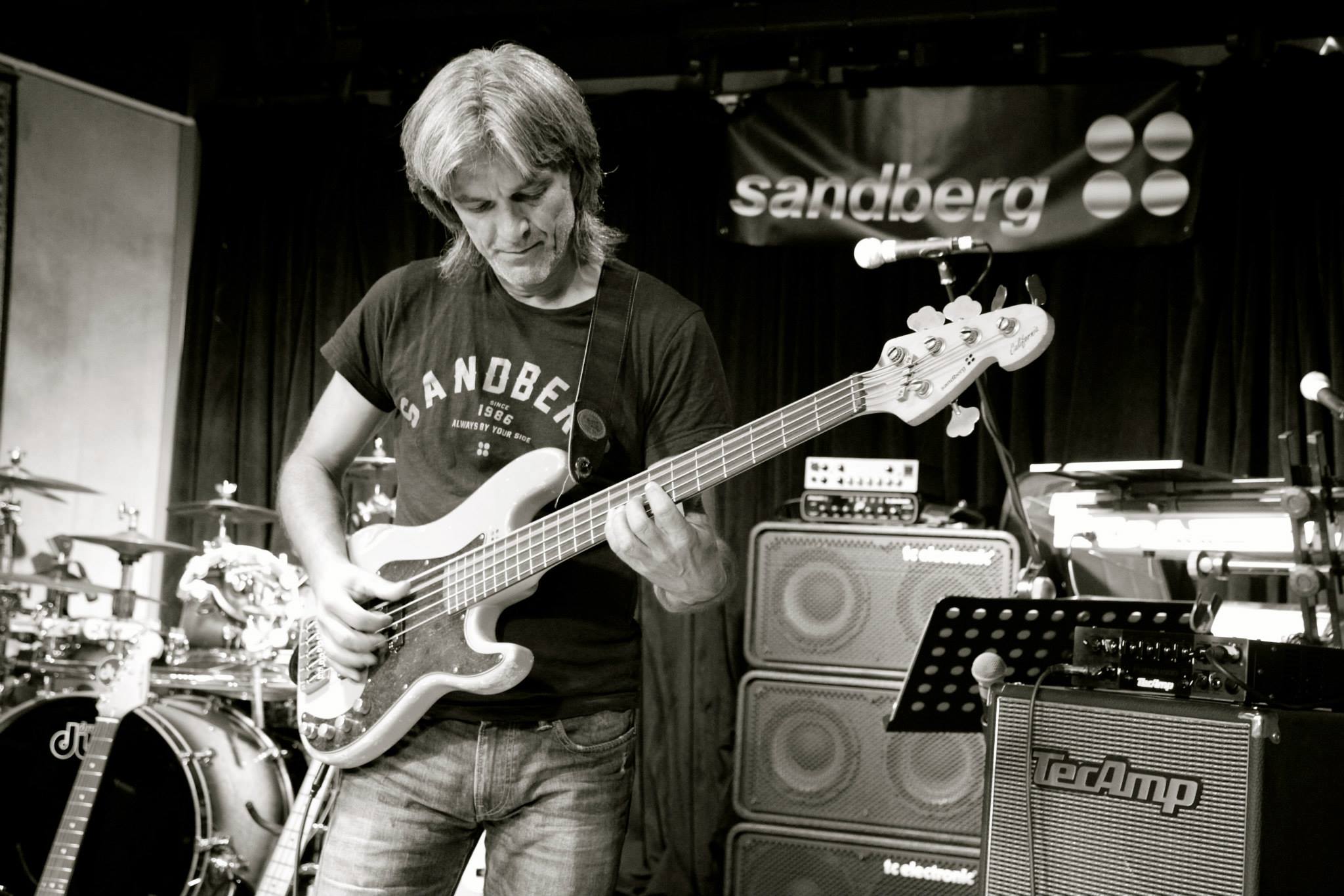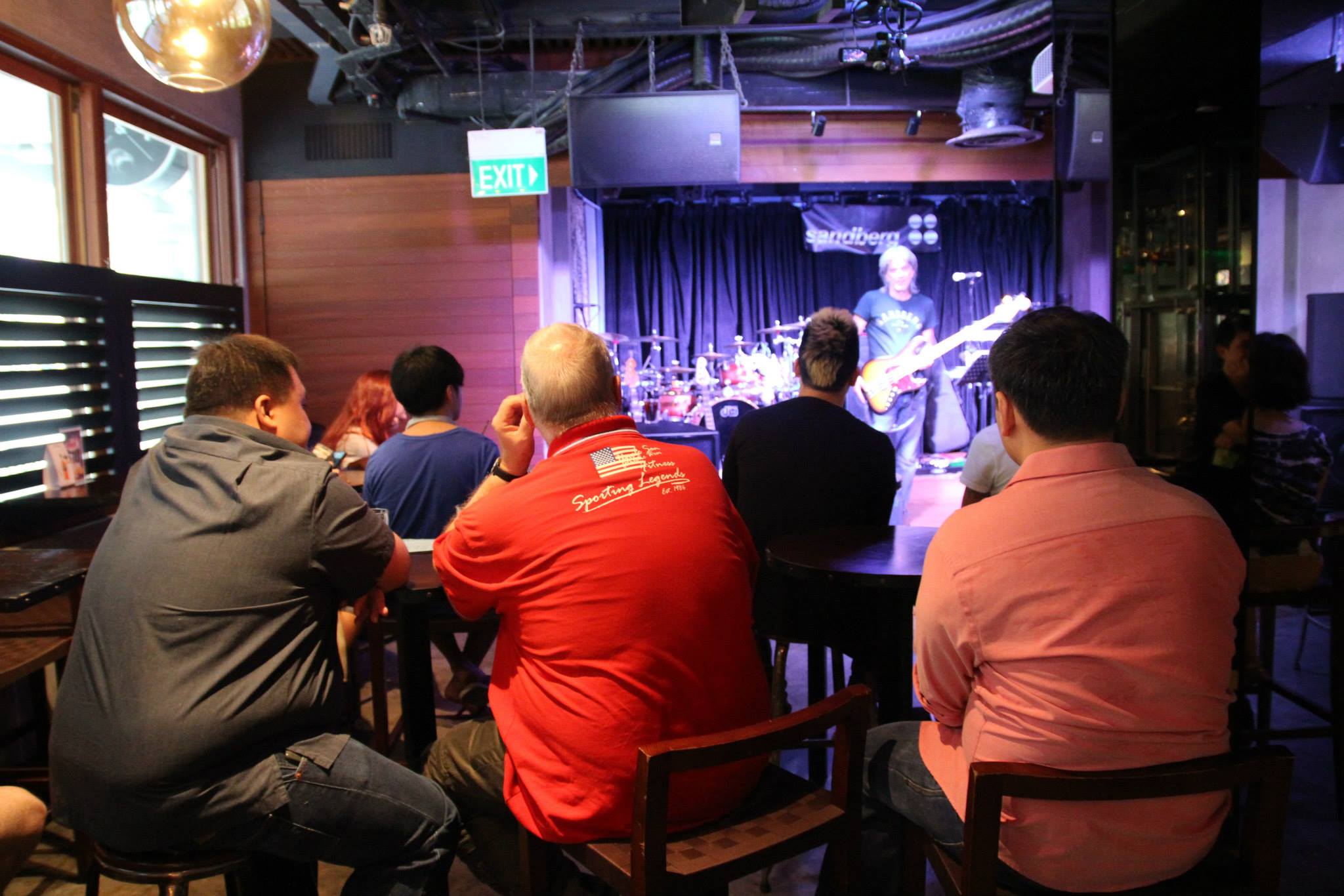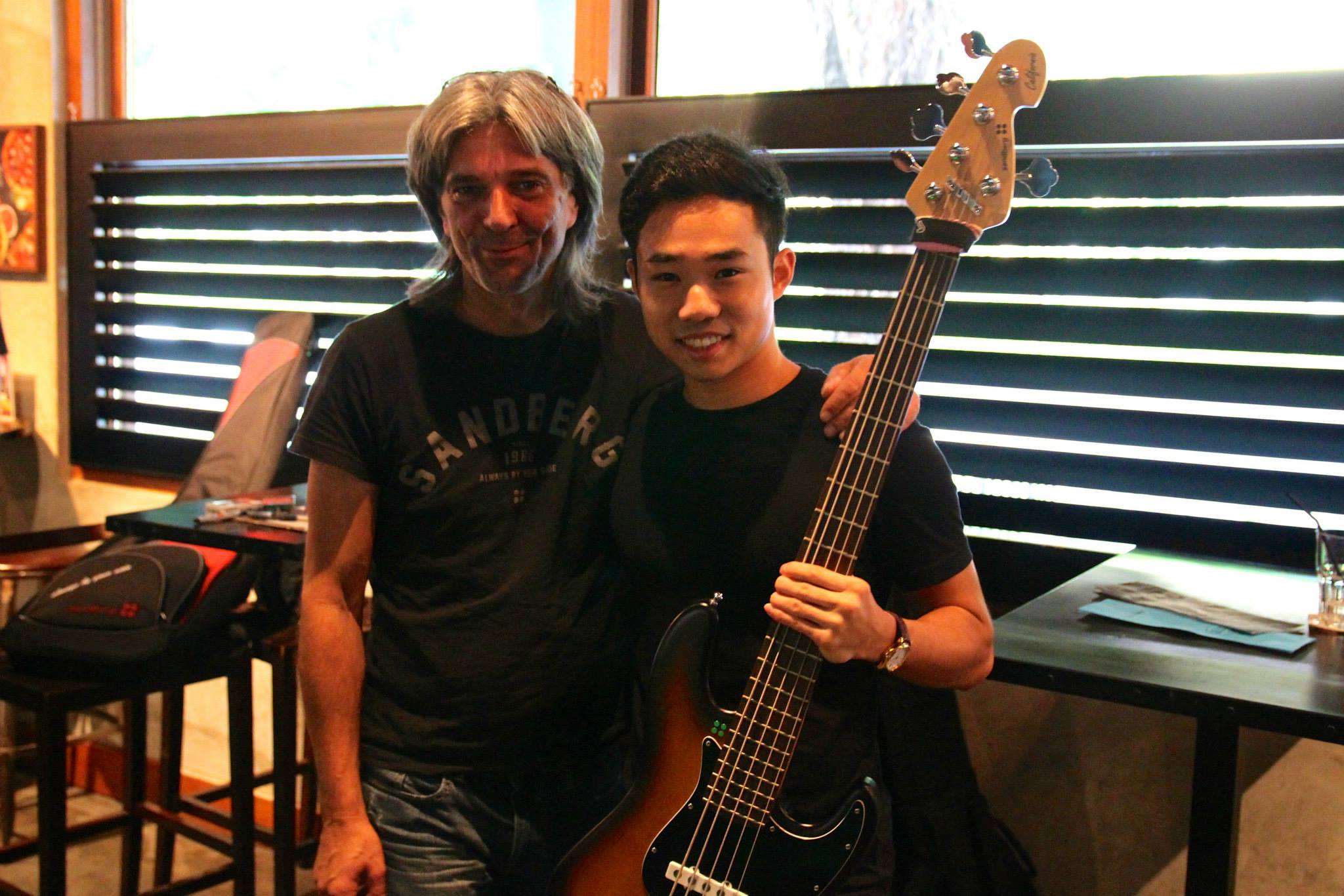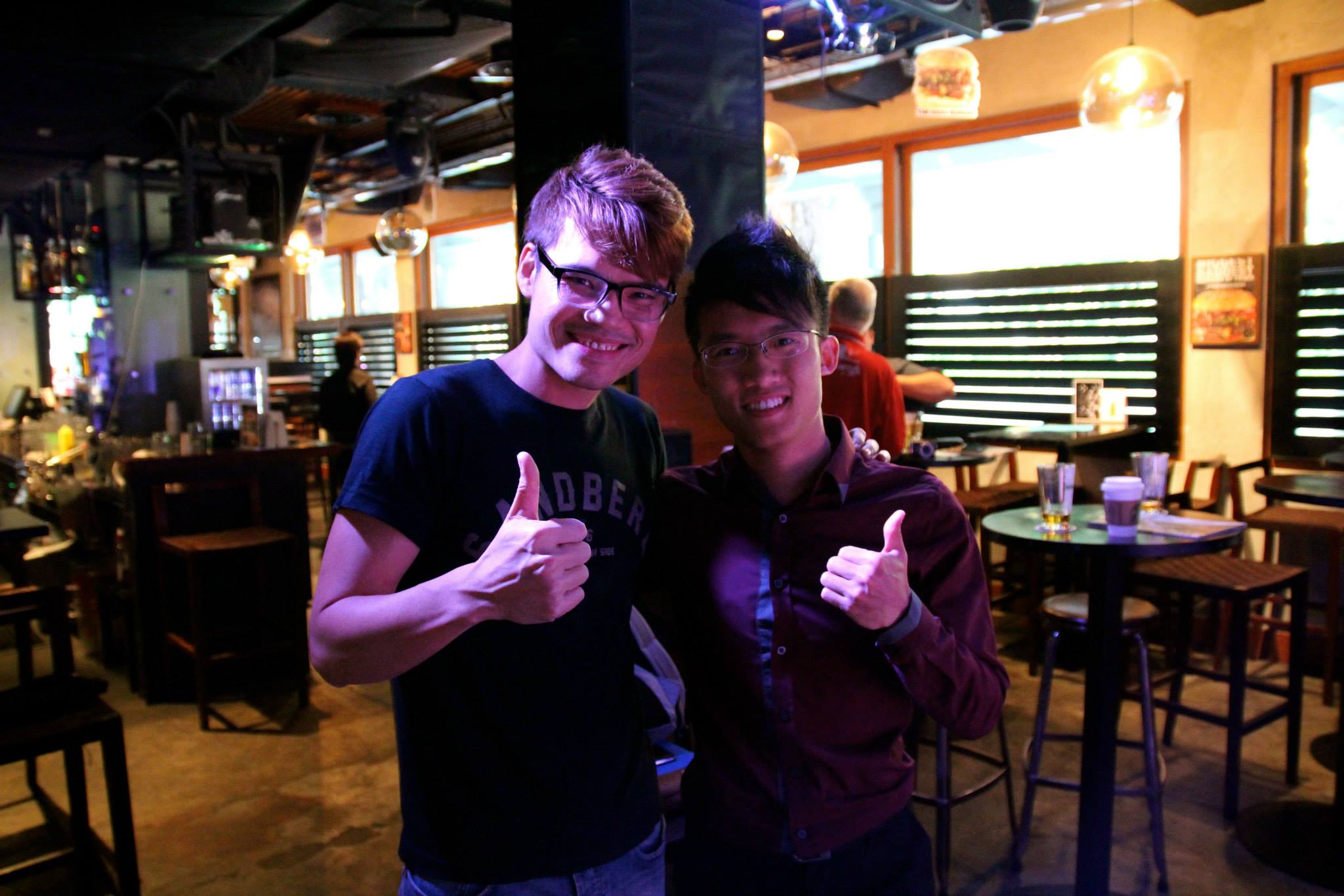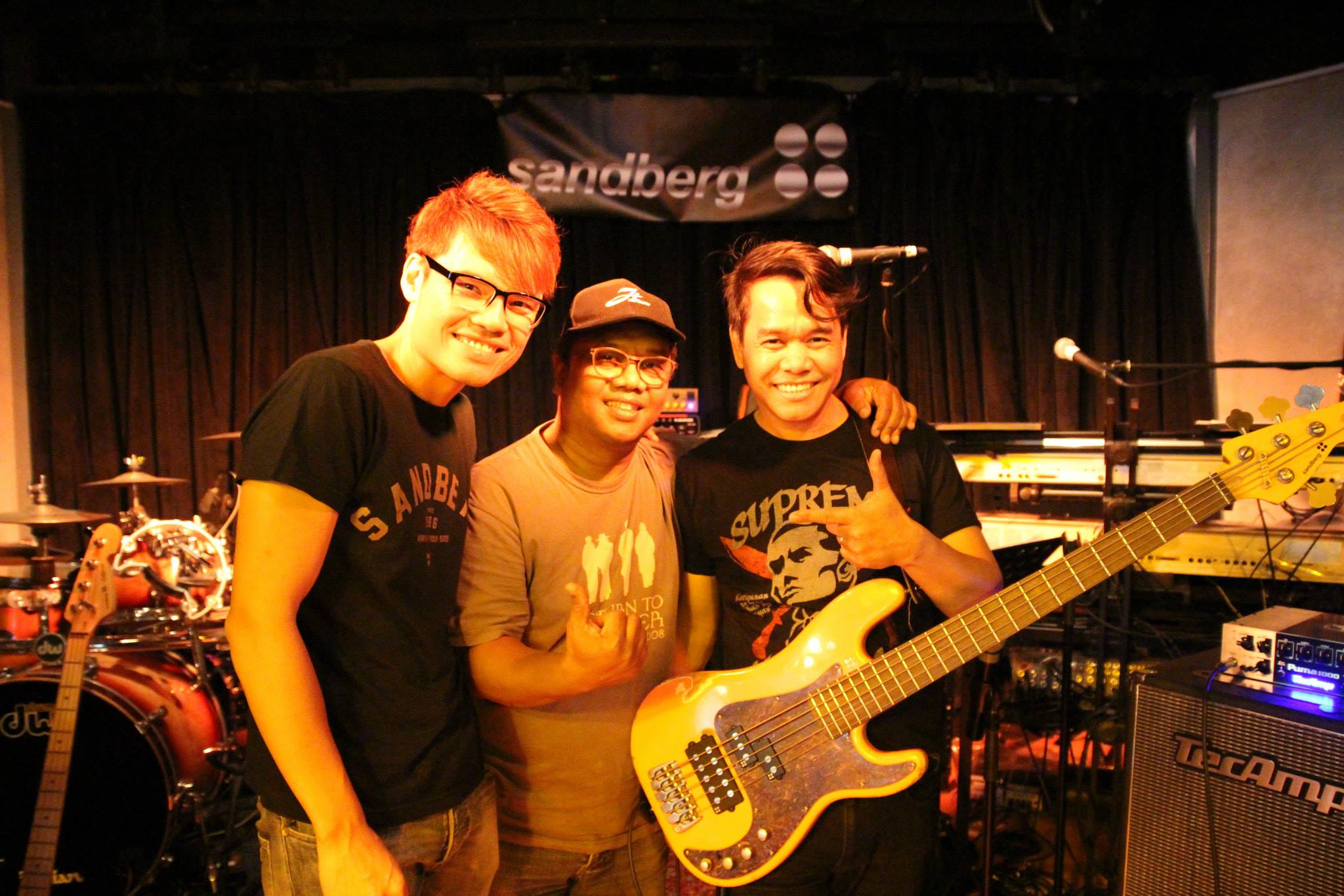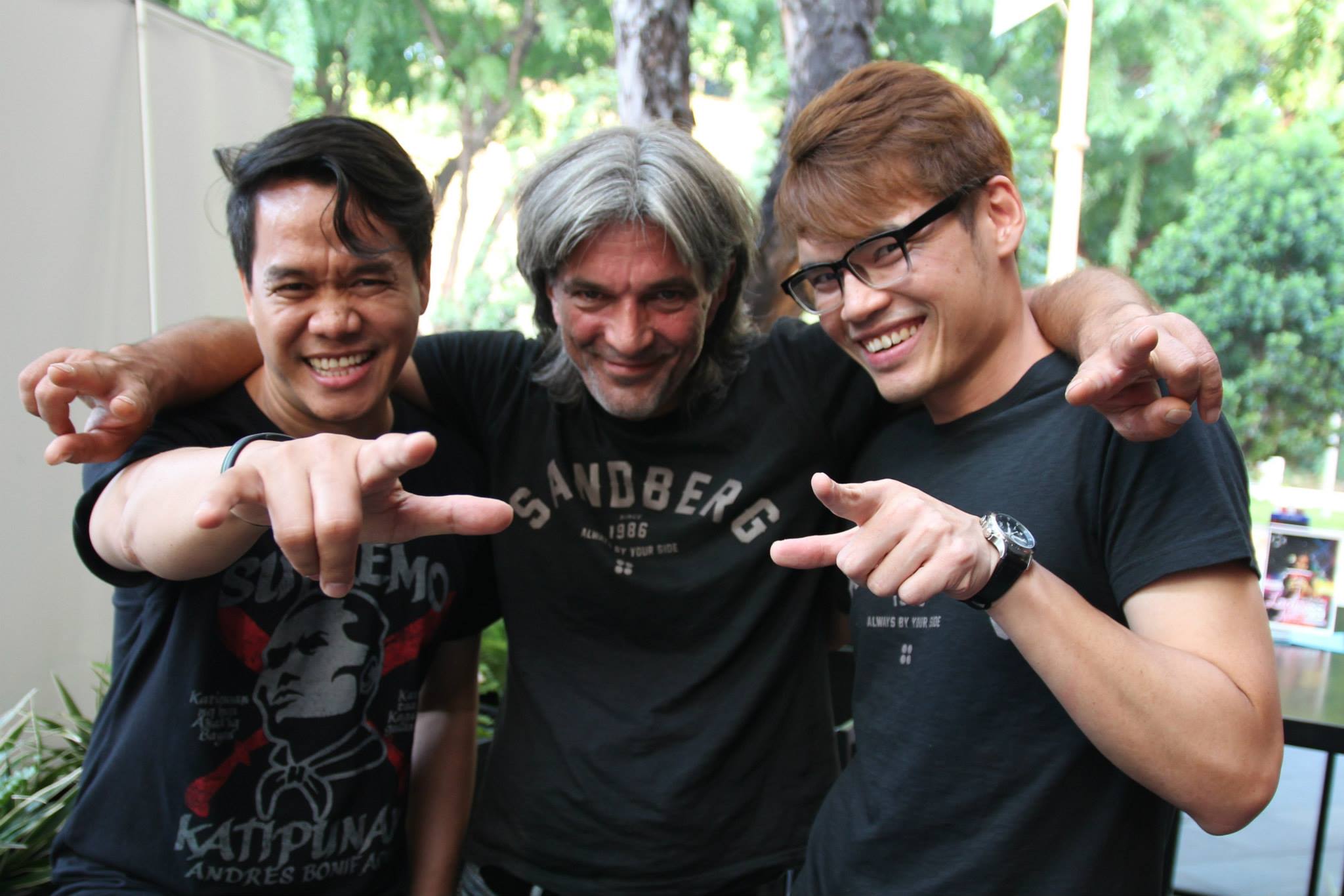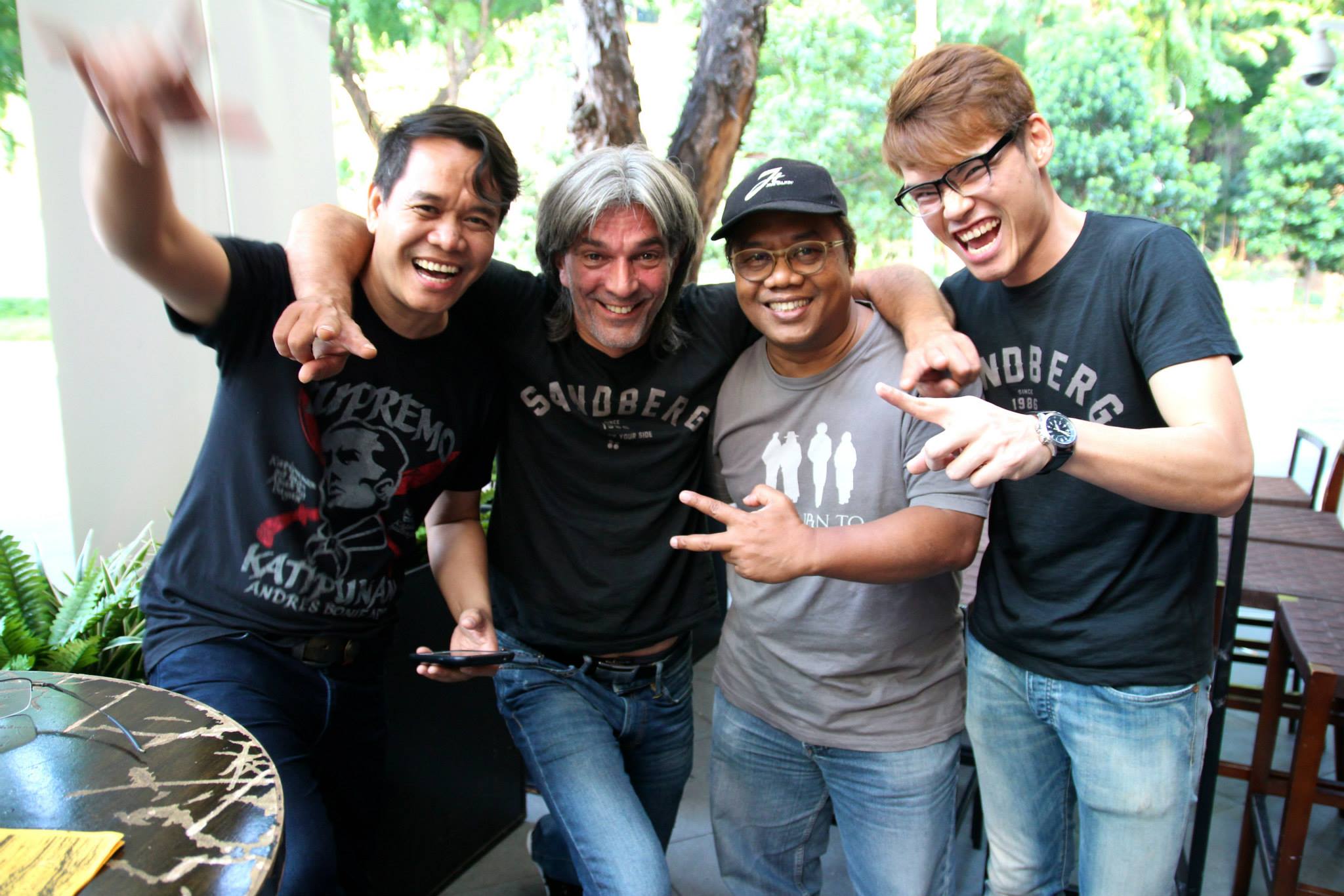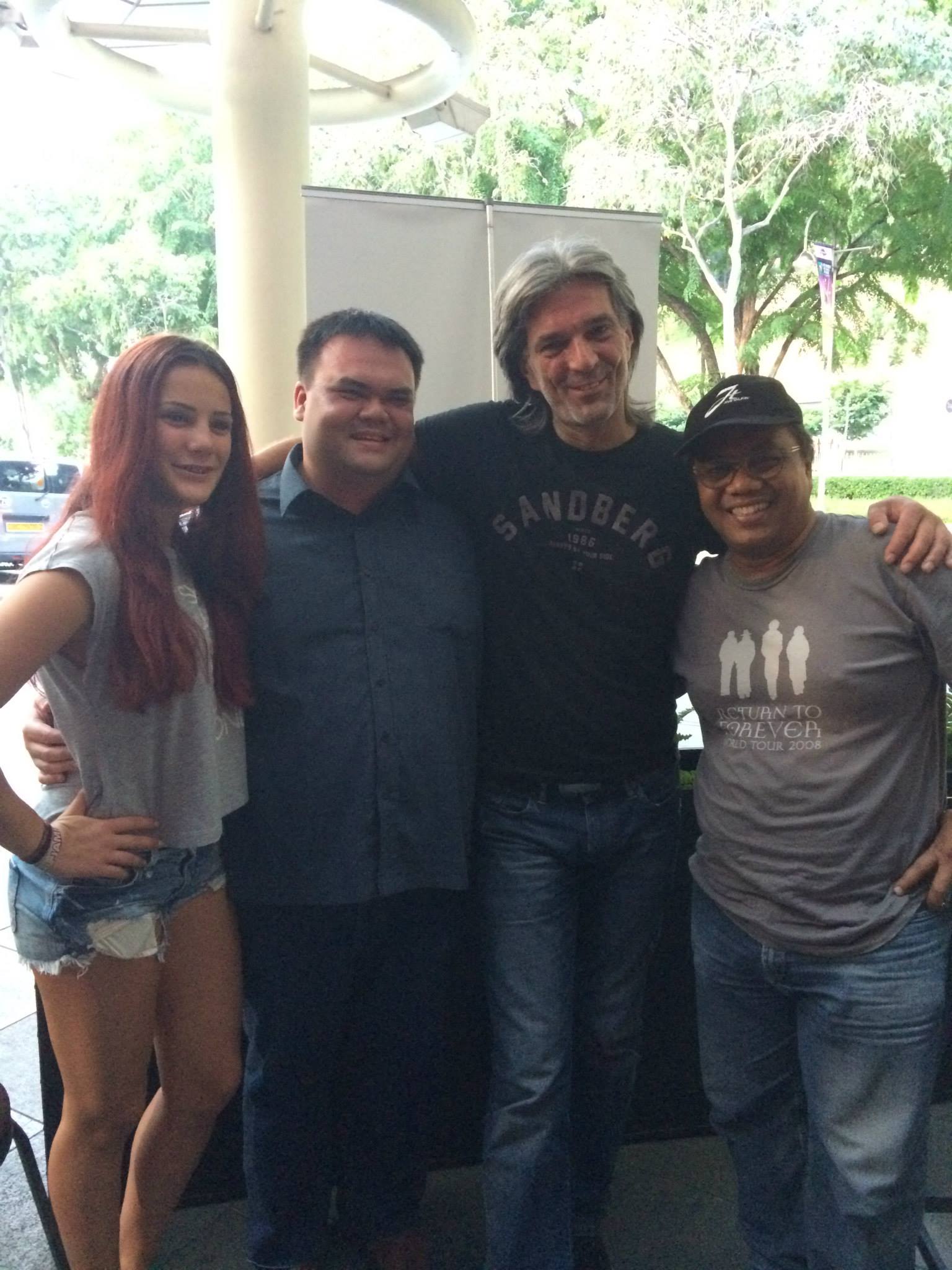 Chronicles of NAMM 2015
It was an exciting weekend at NAMM, checking out the latest happenings in the bass world, meeting with many of my favourite bass players and luthiers. Enjoy the photos, and you can certainly expect more basses coming to bassFREQ for 2015!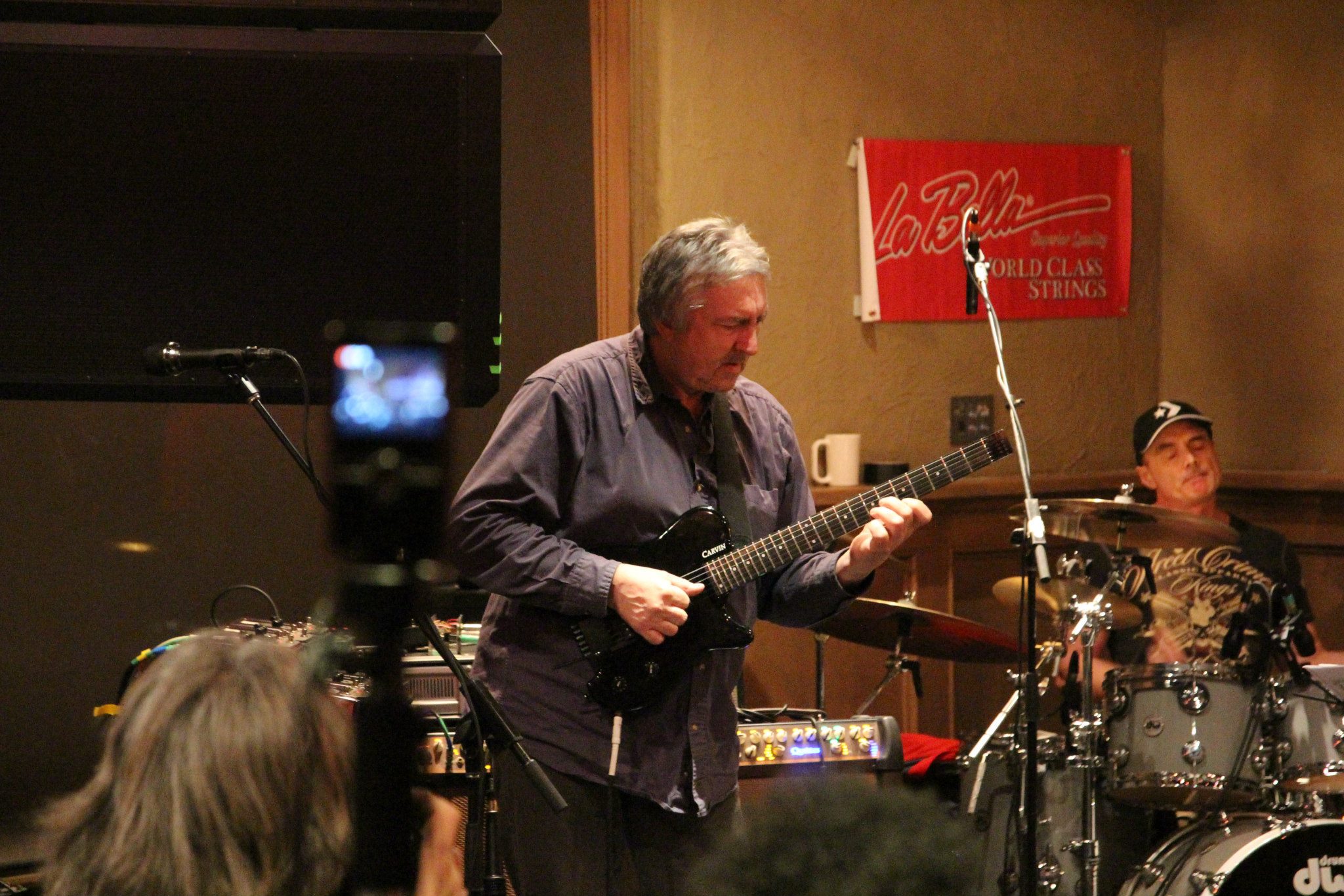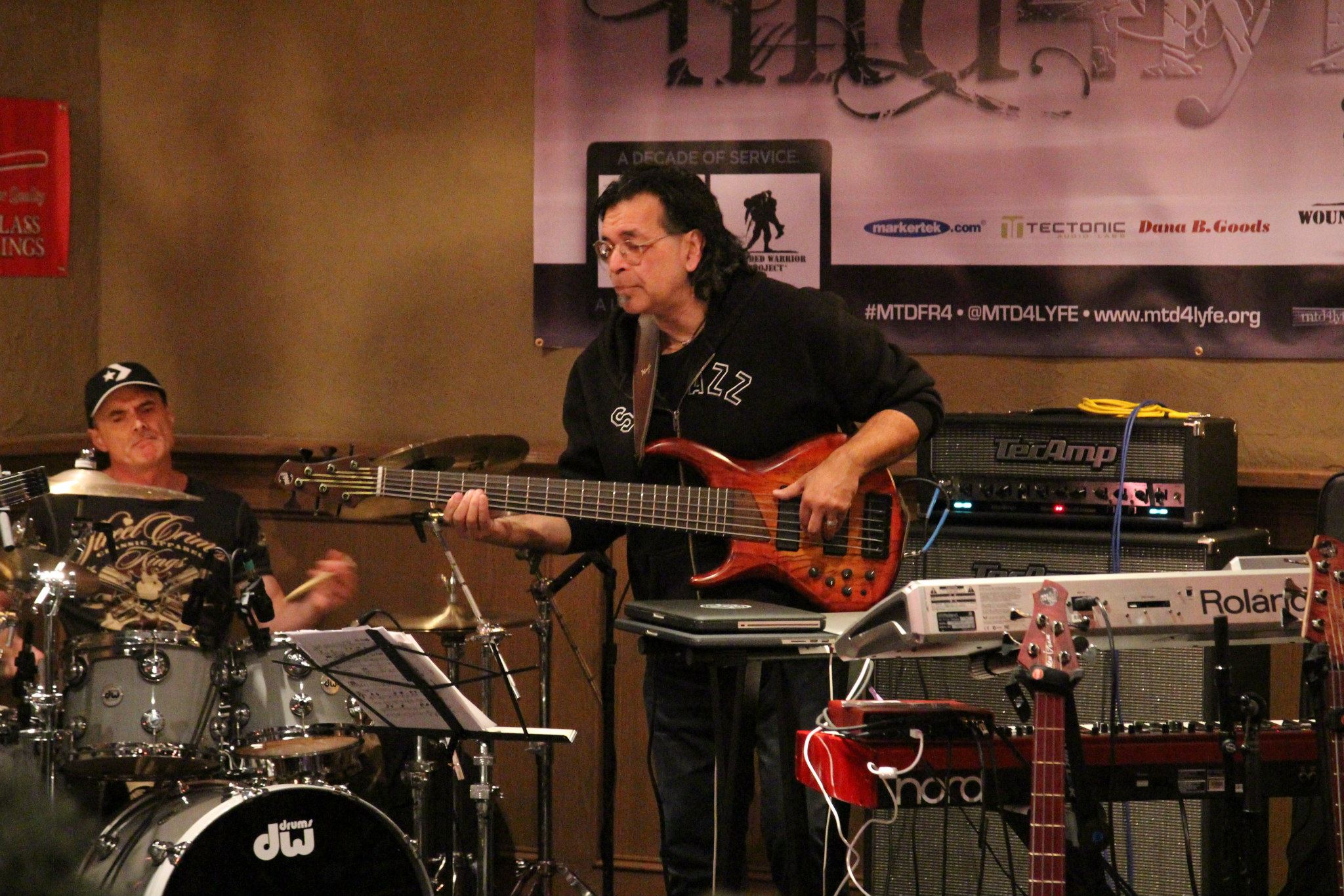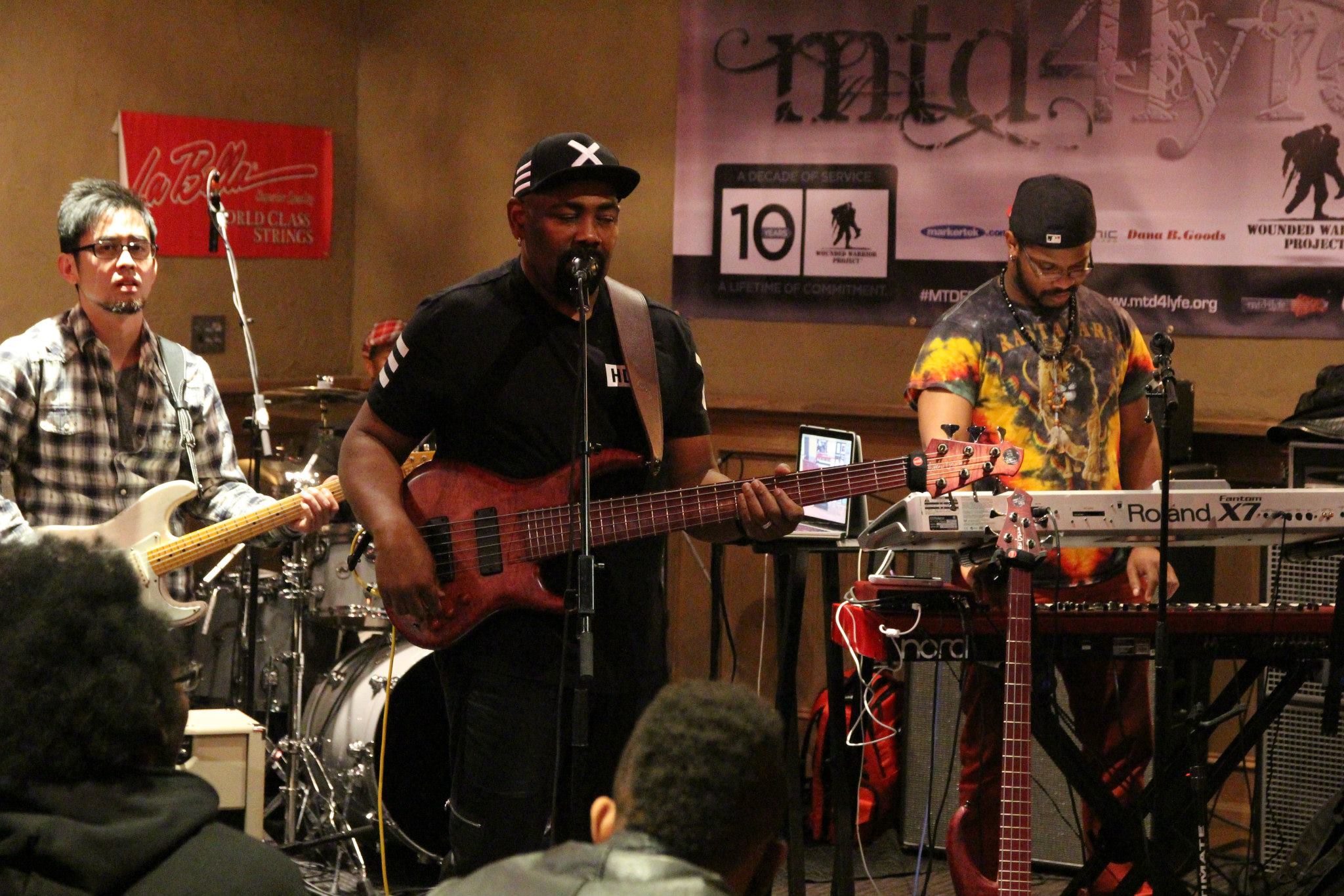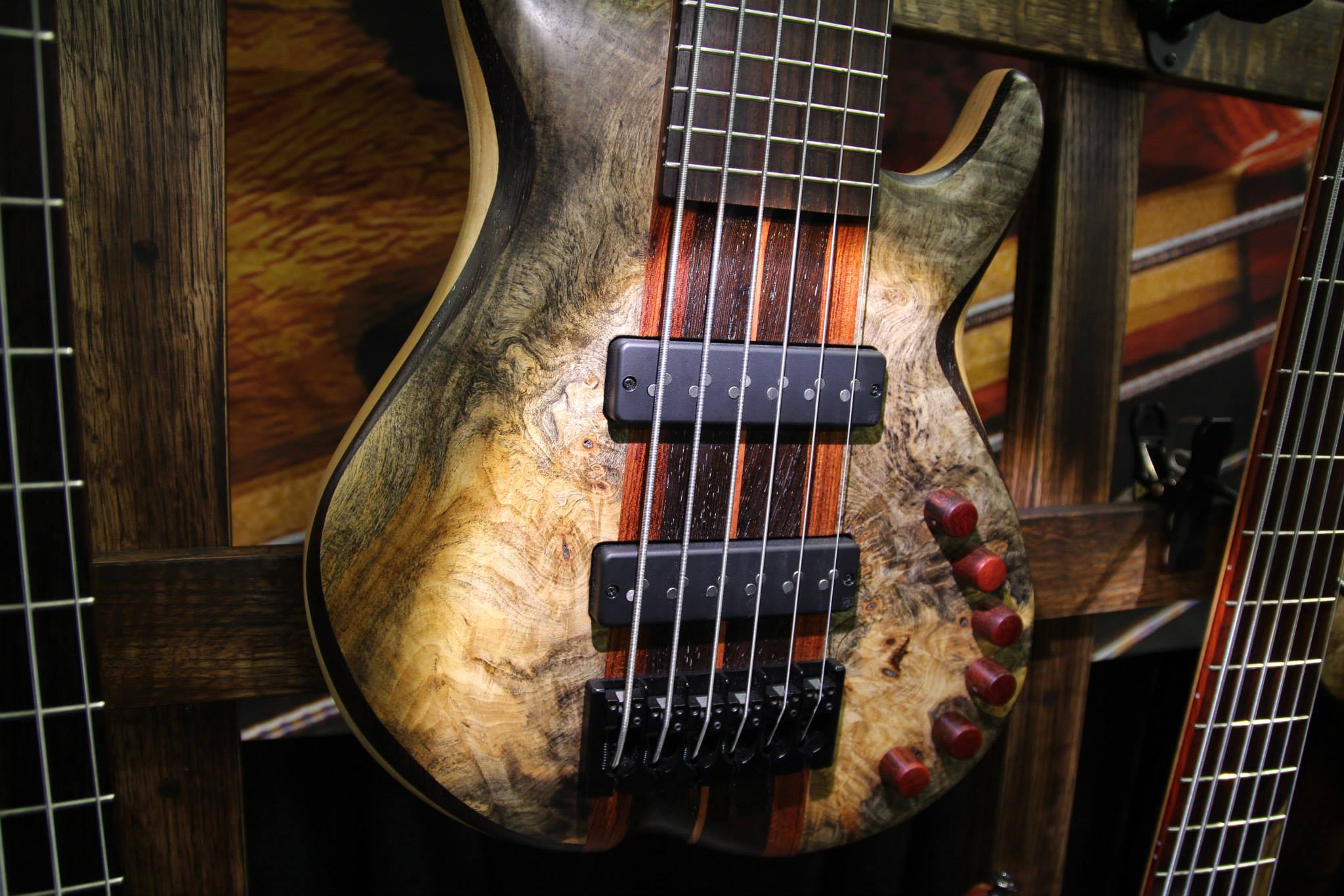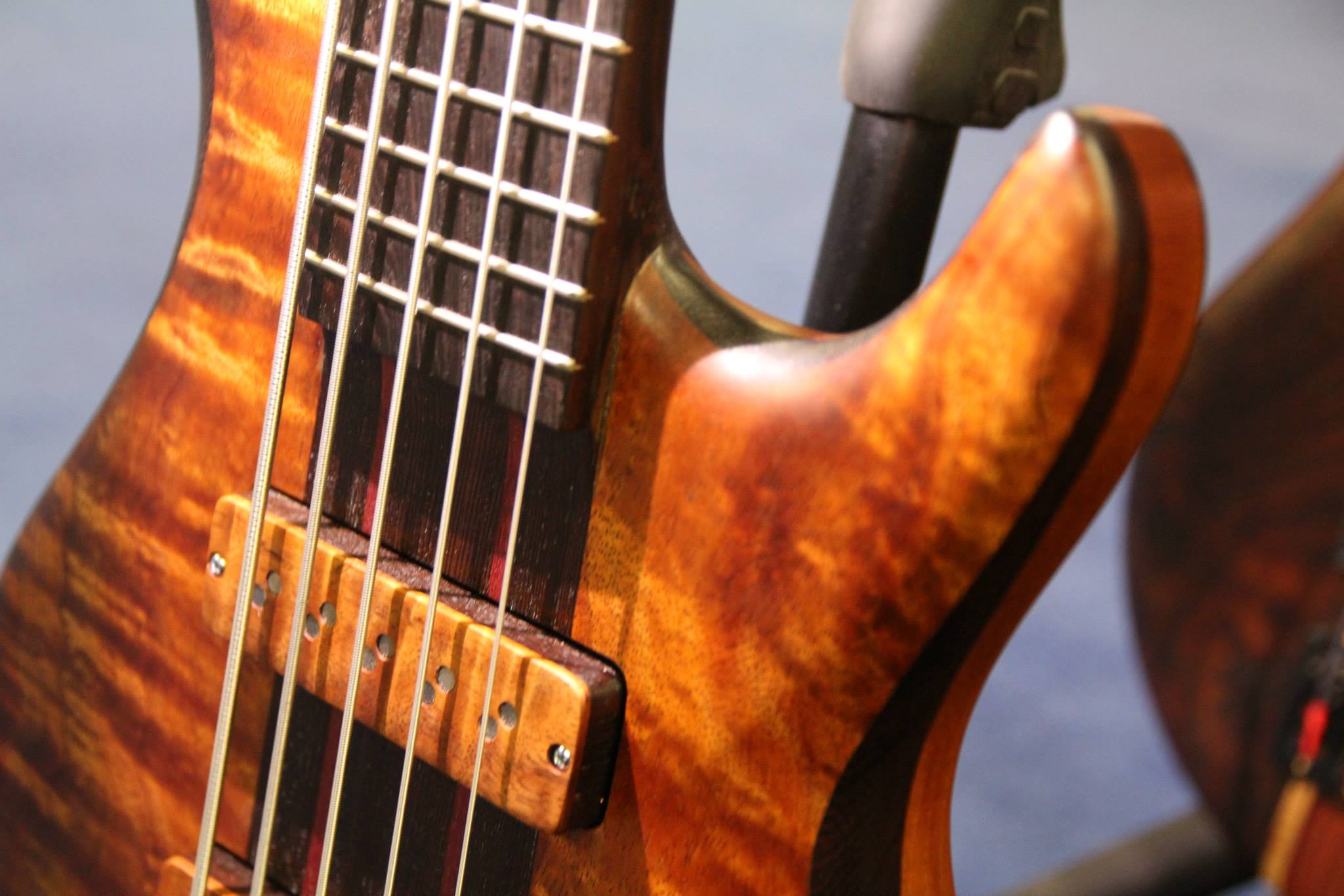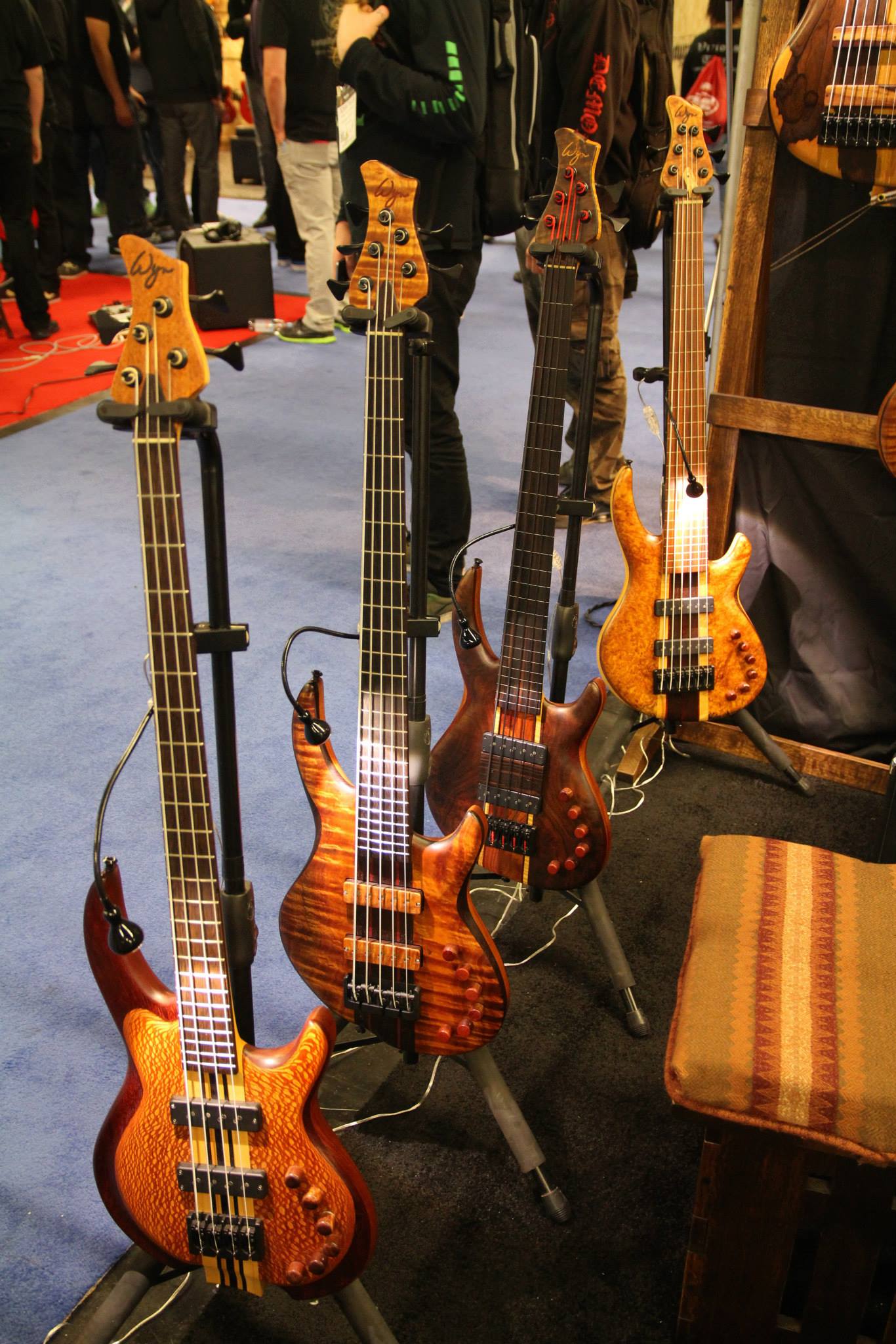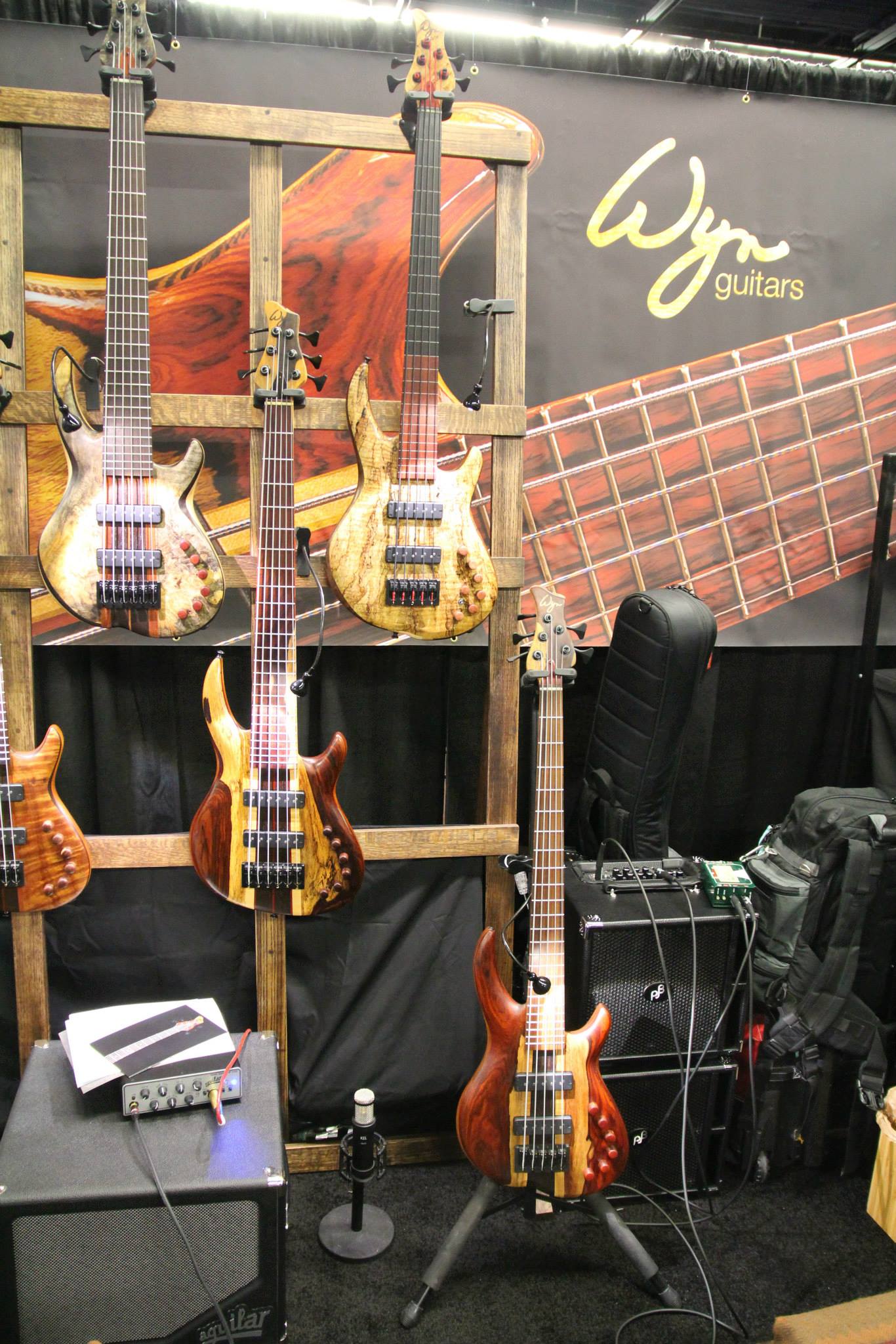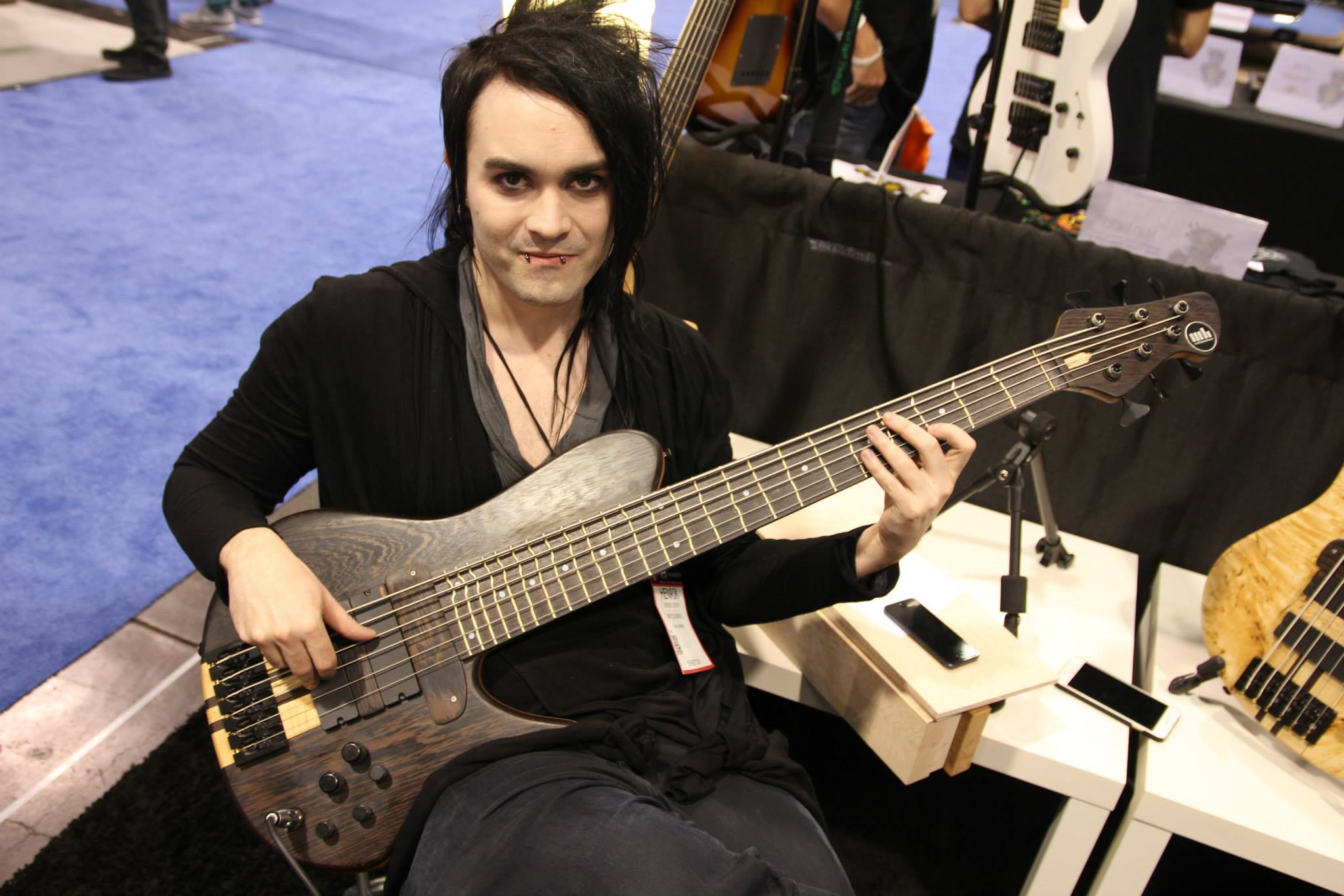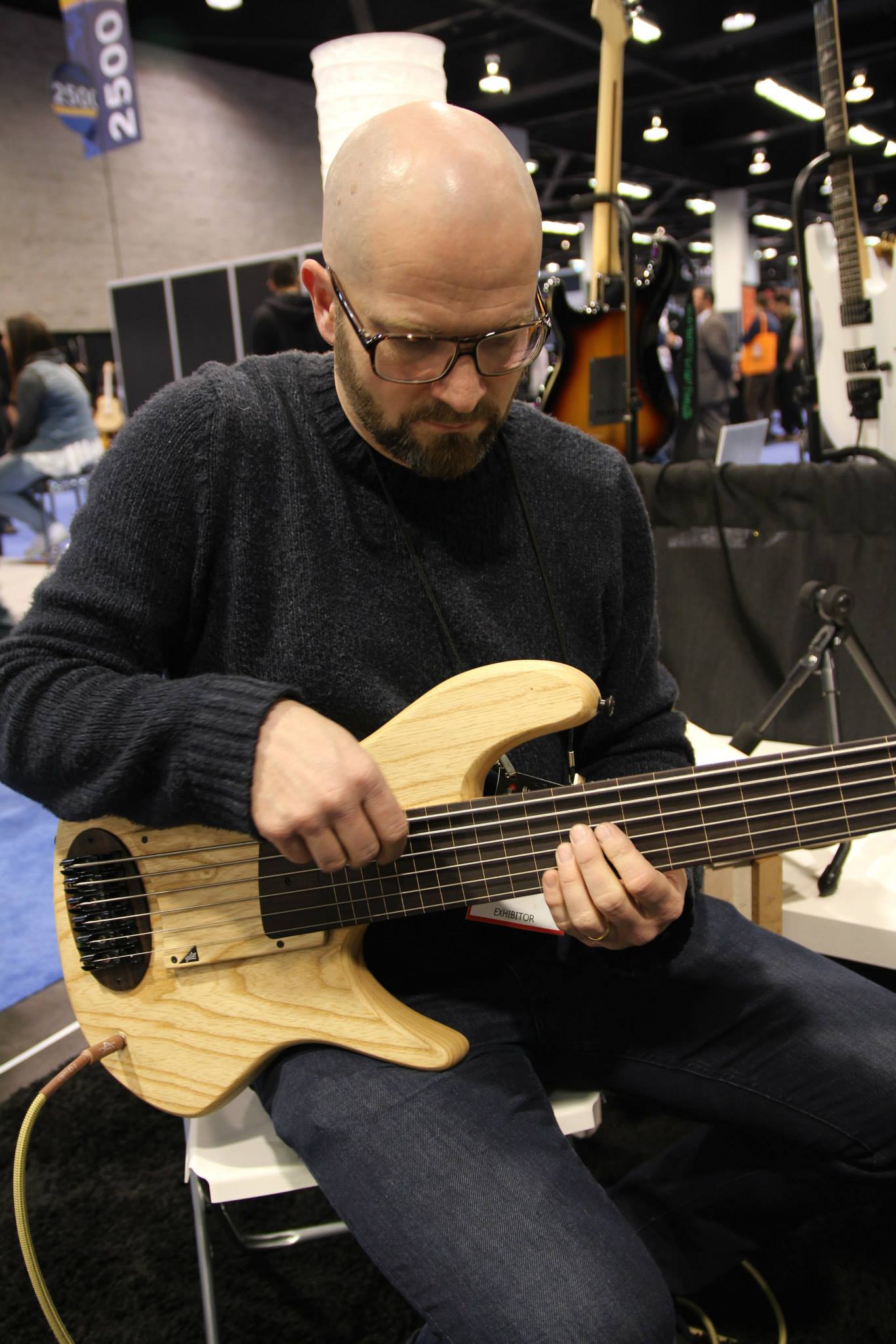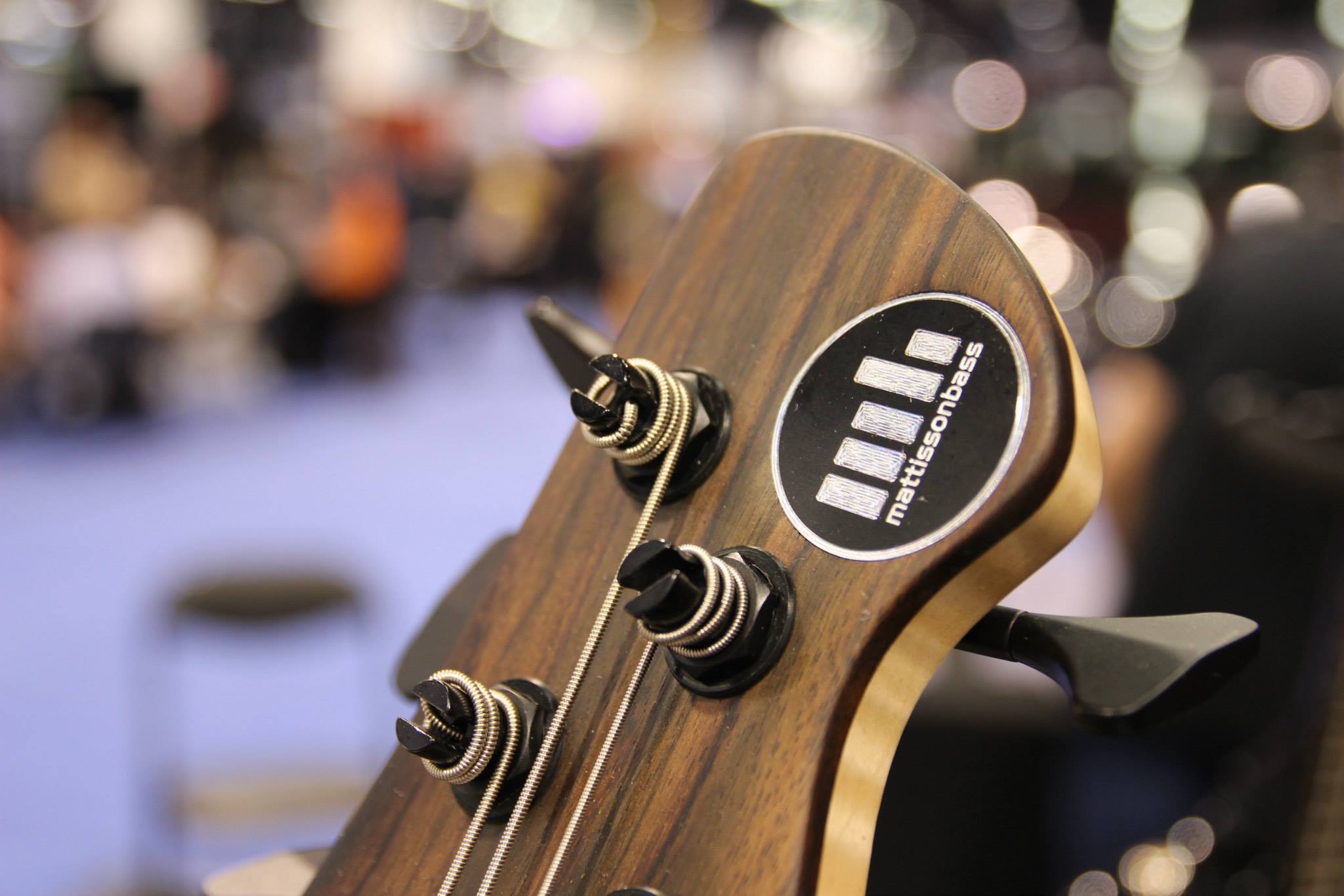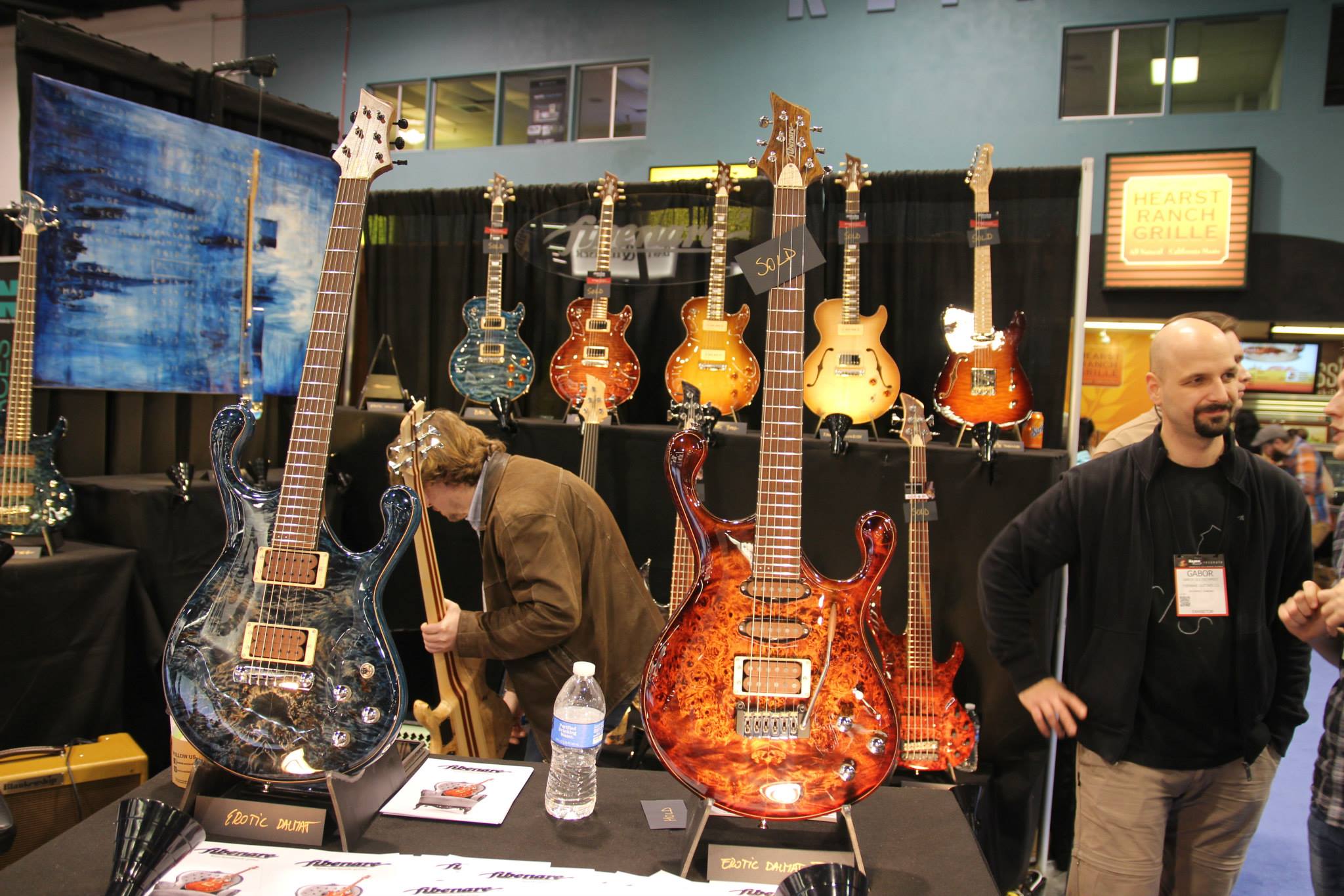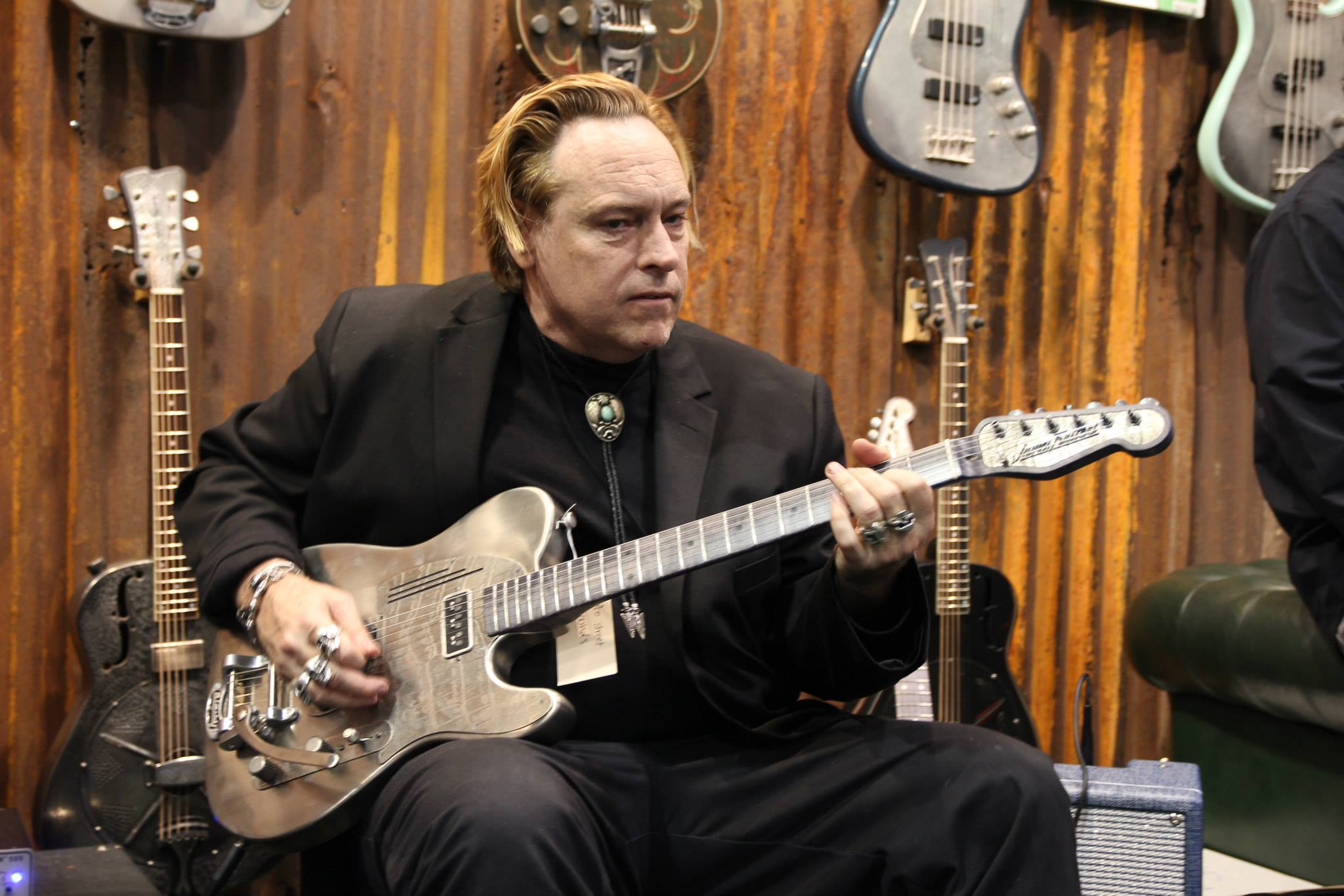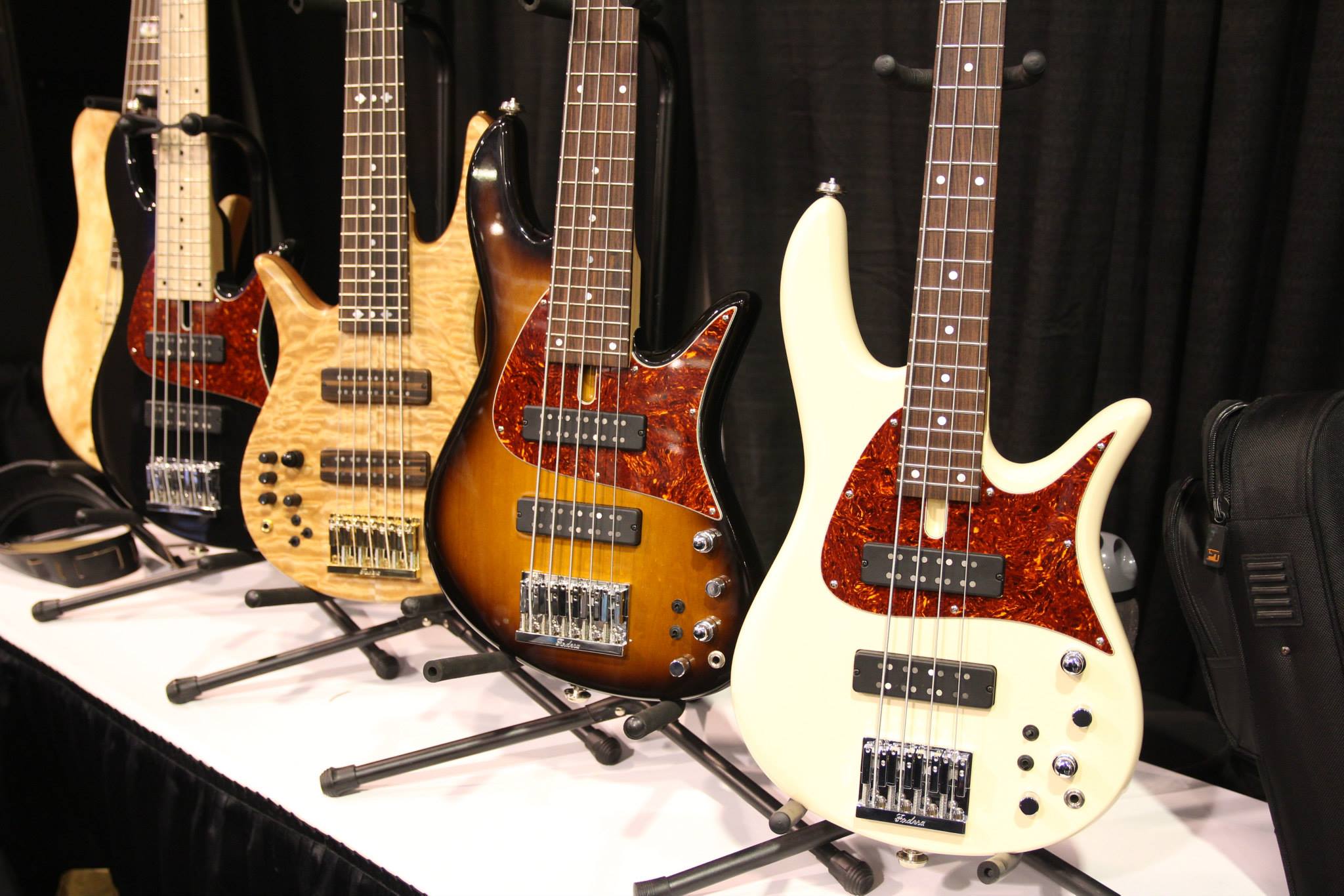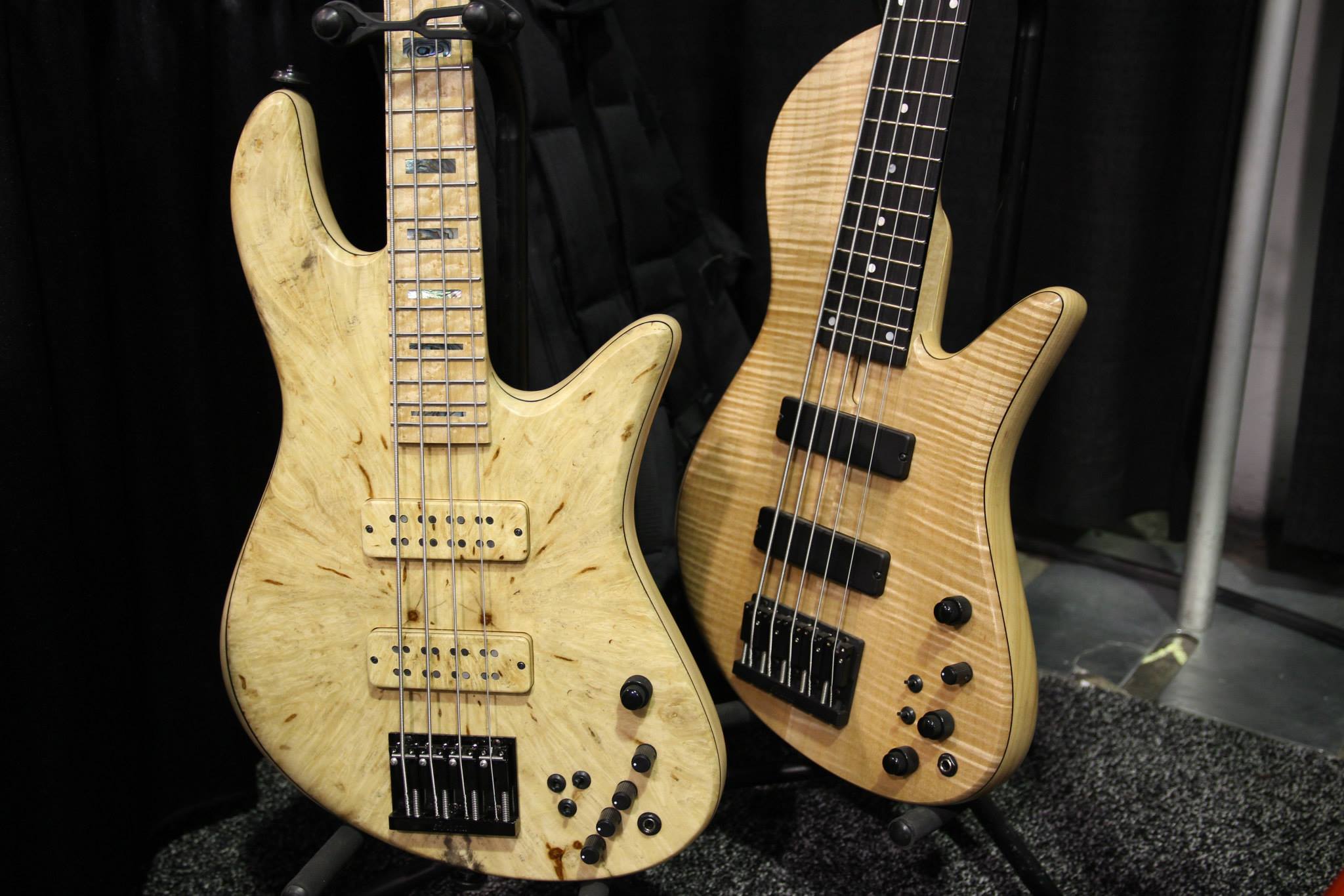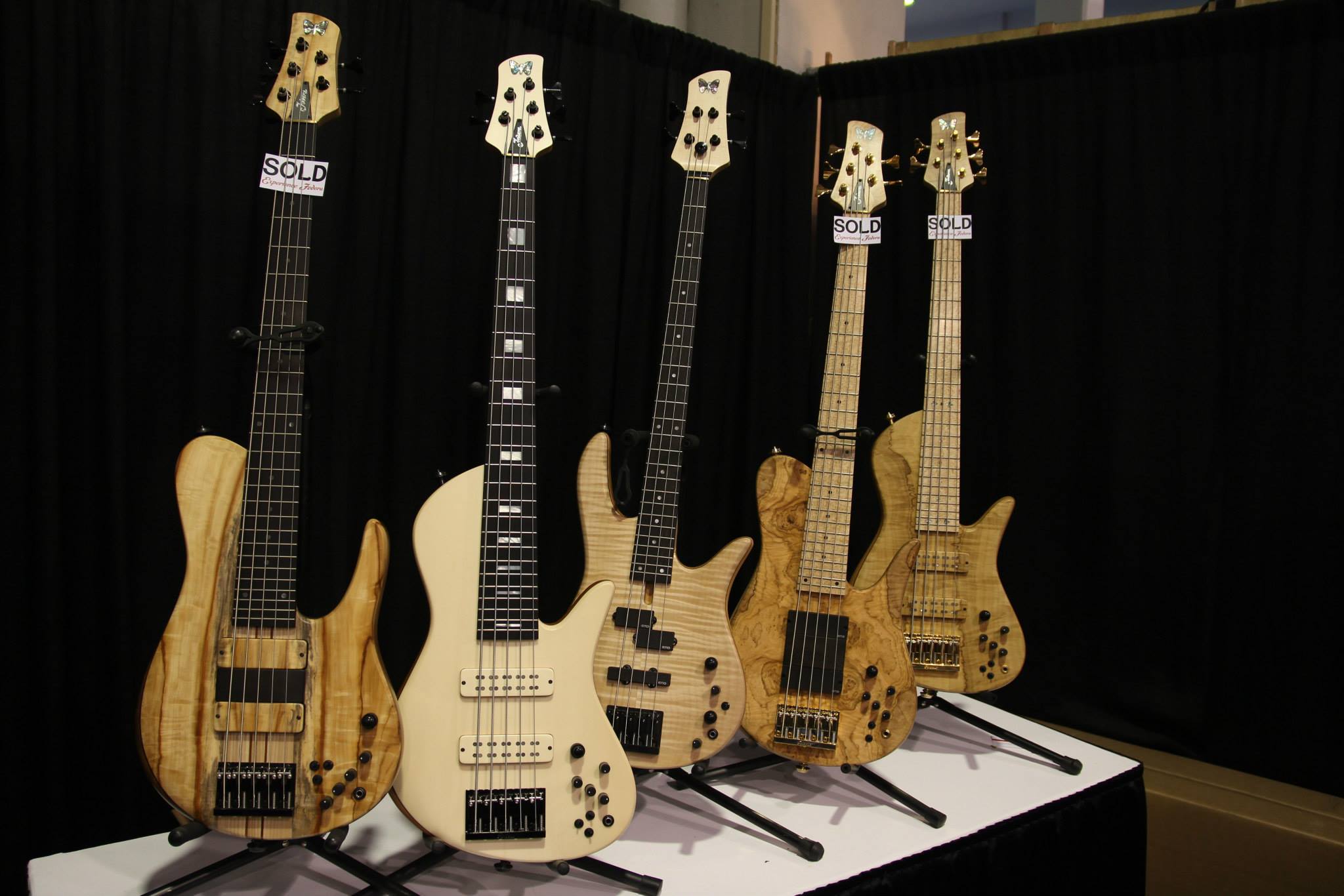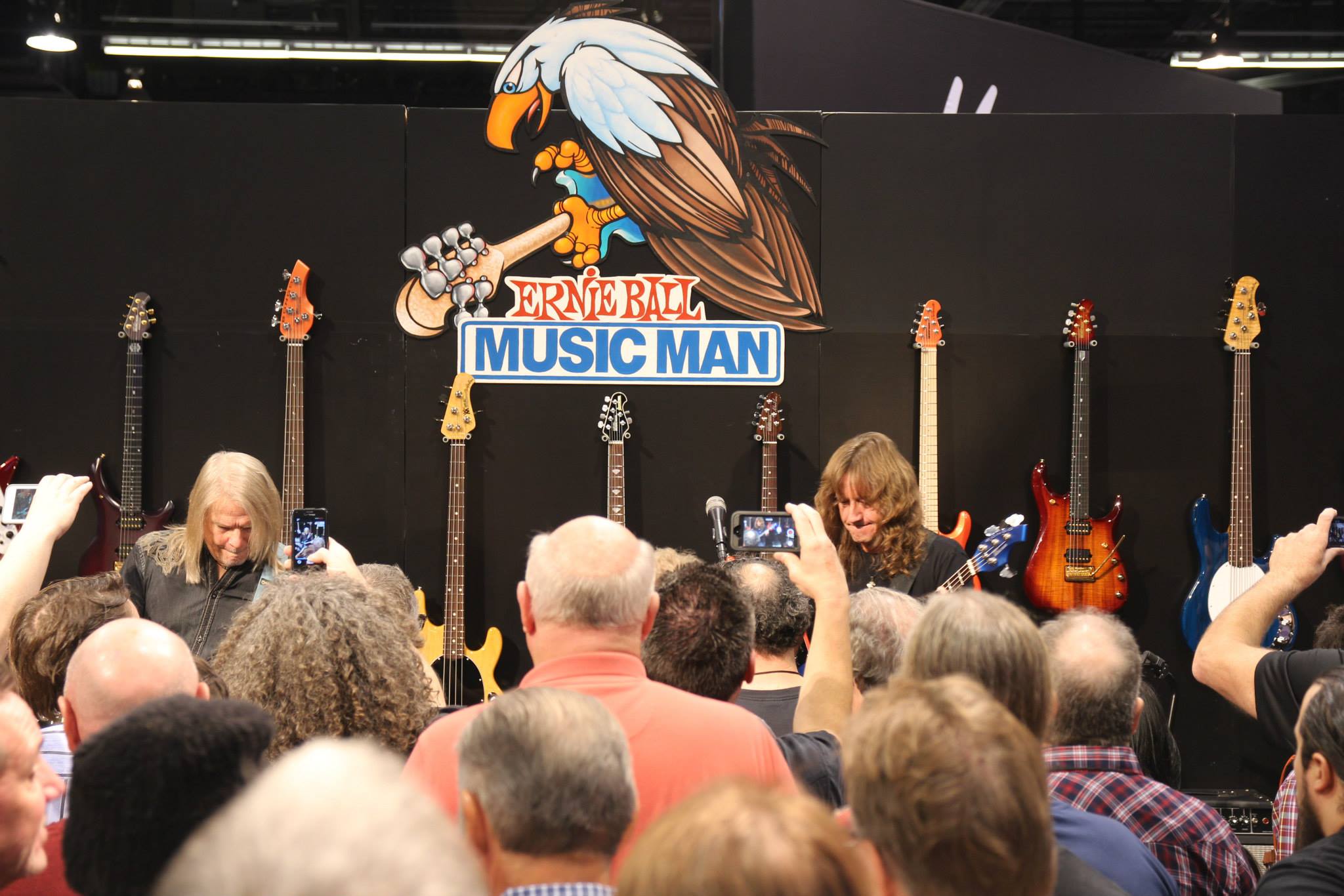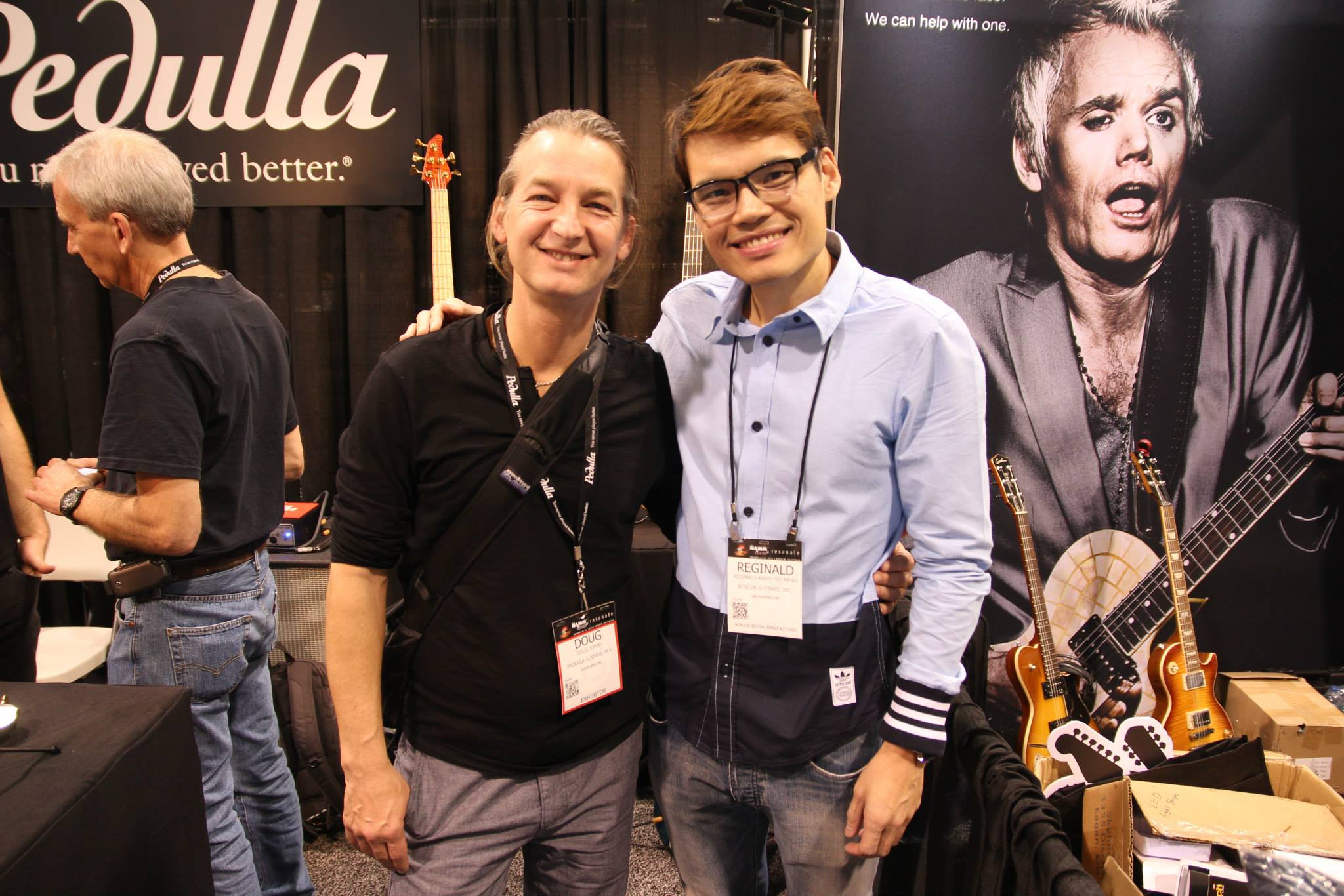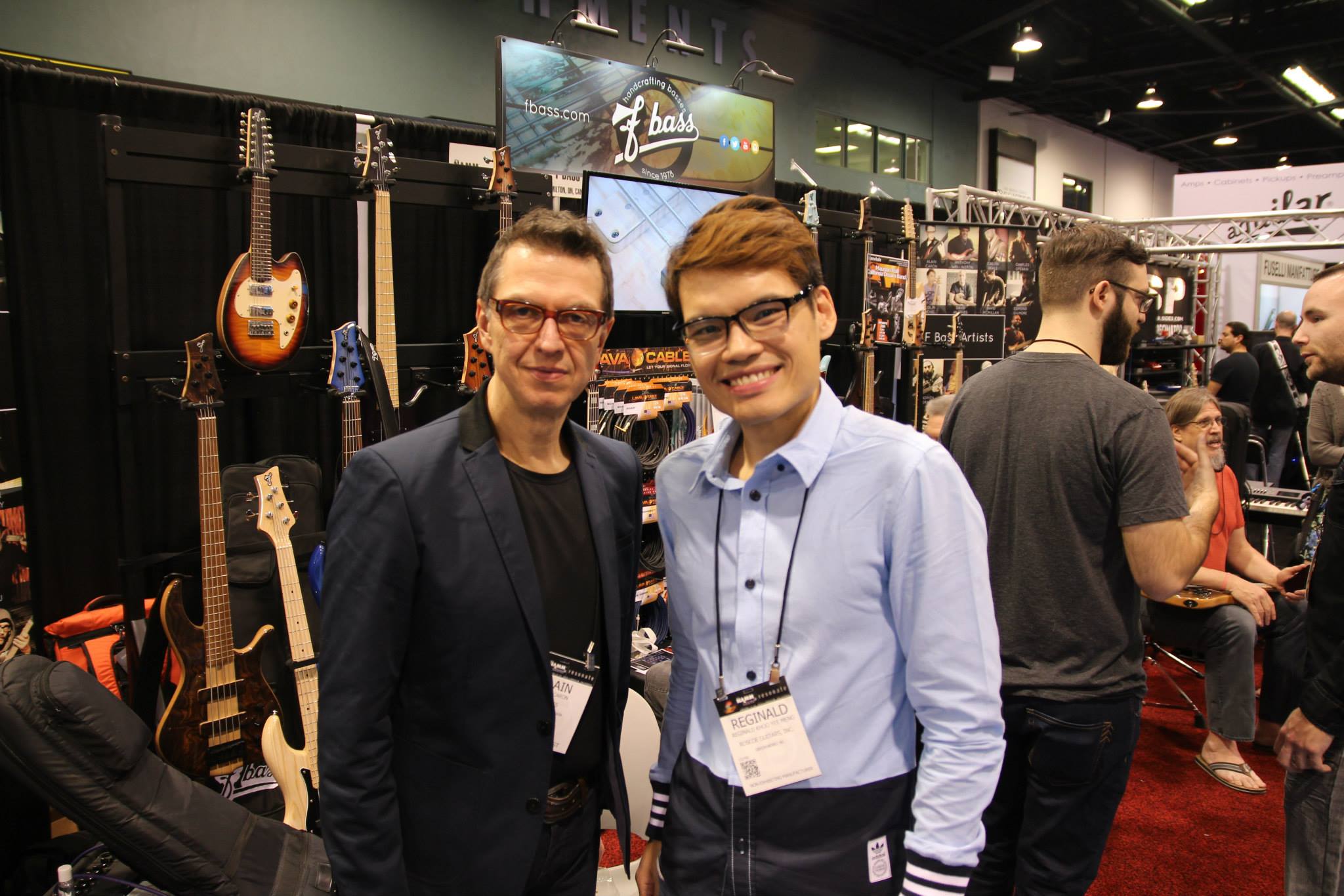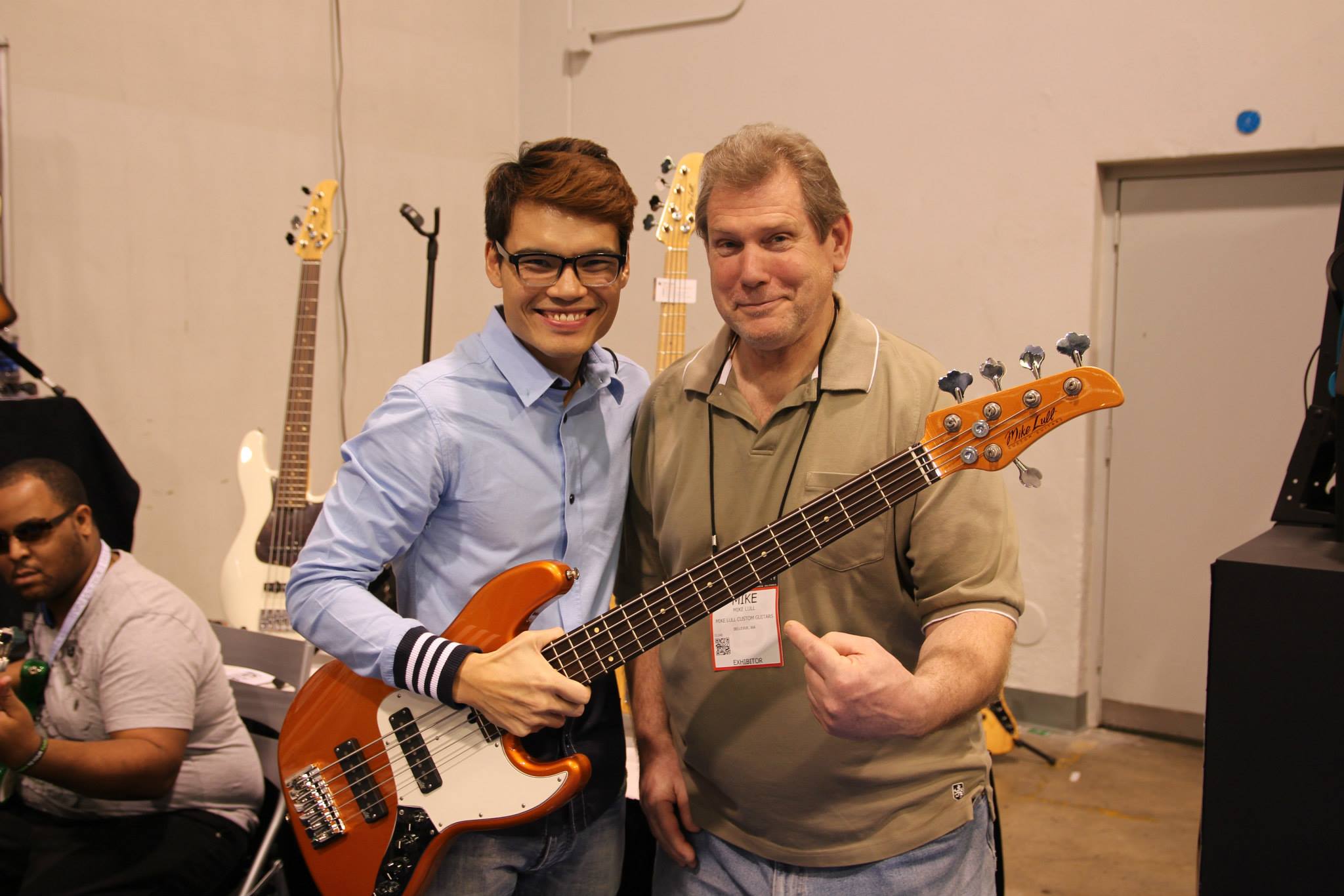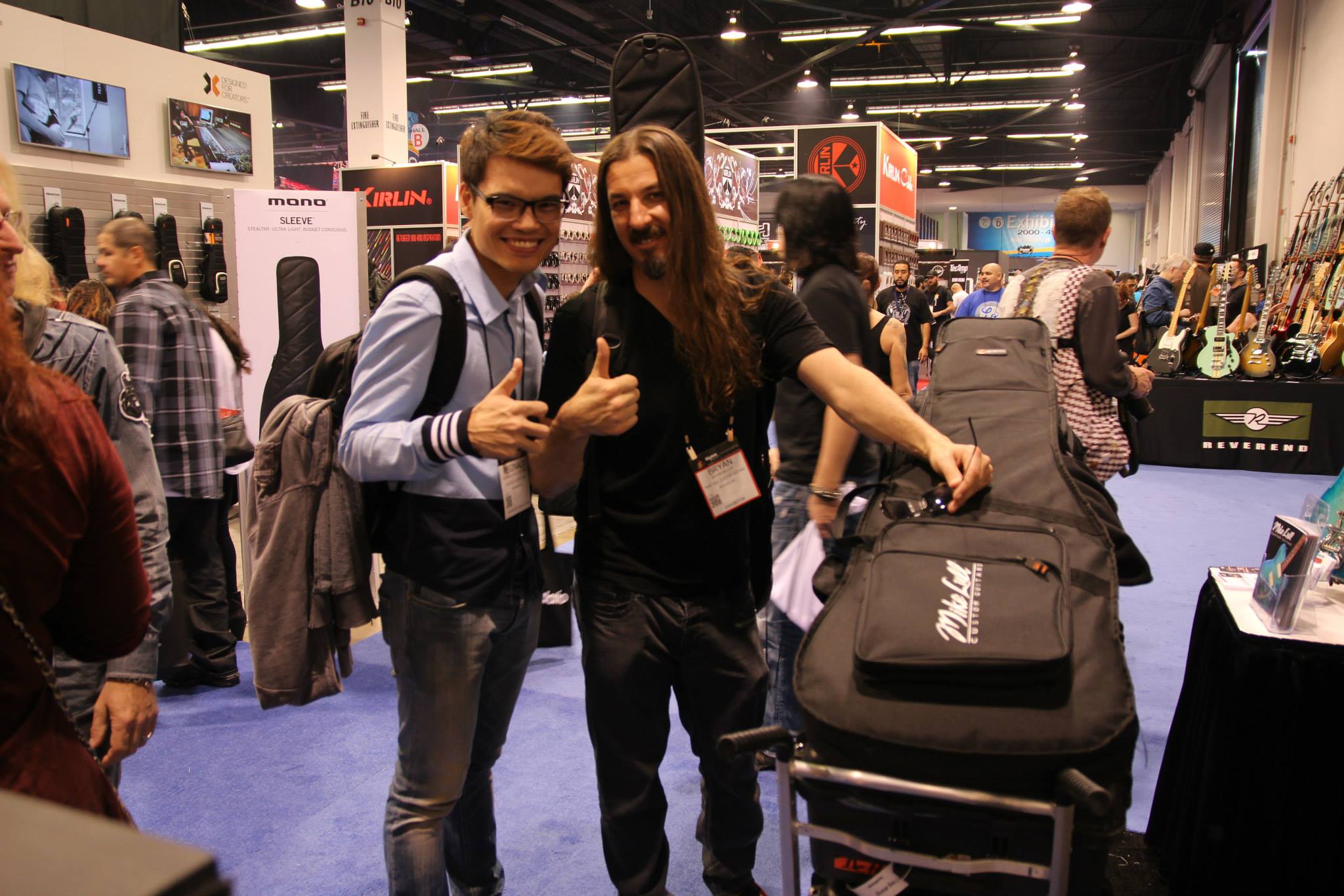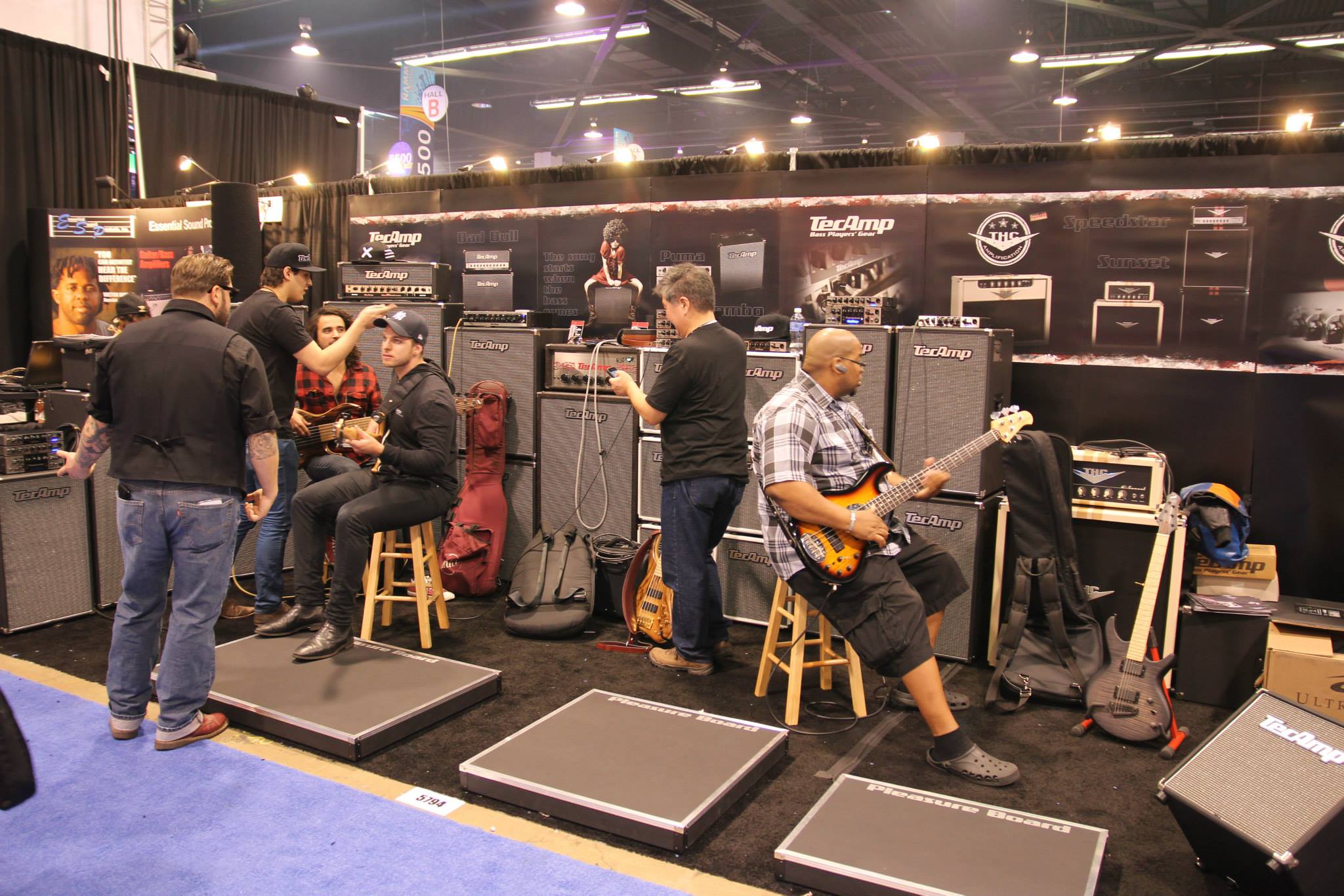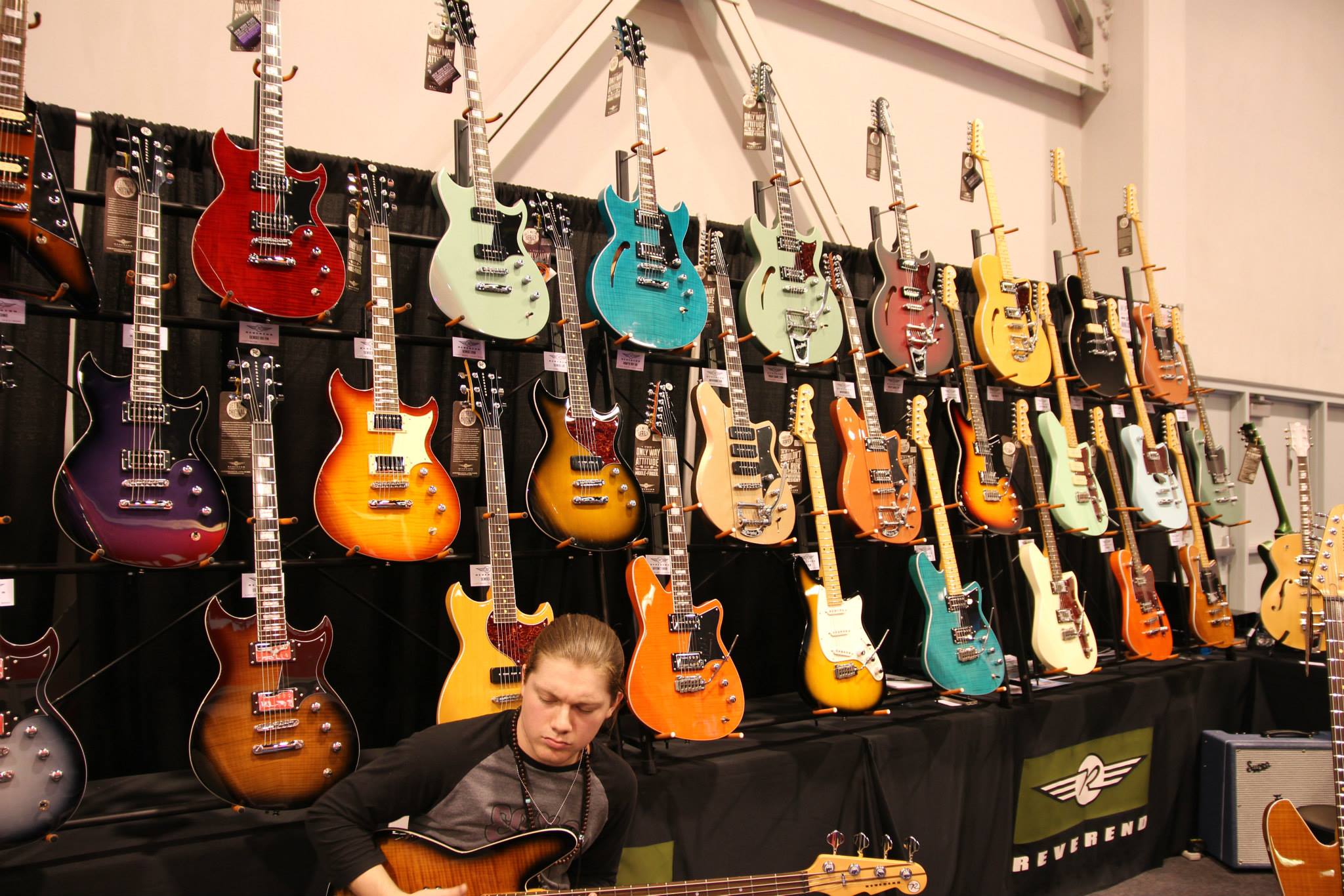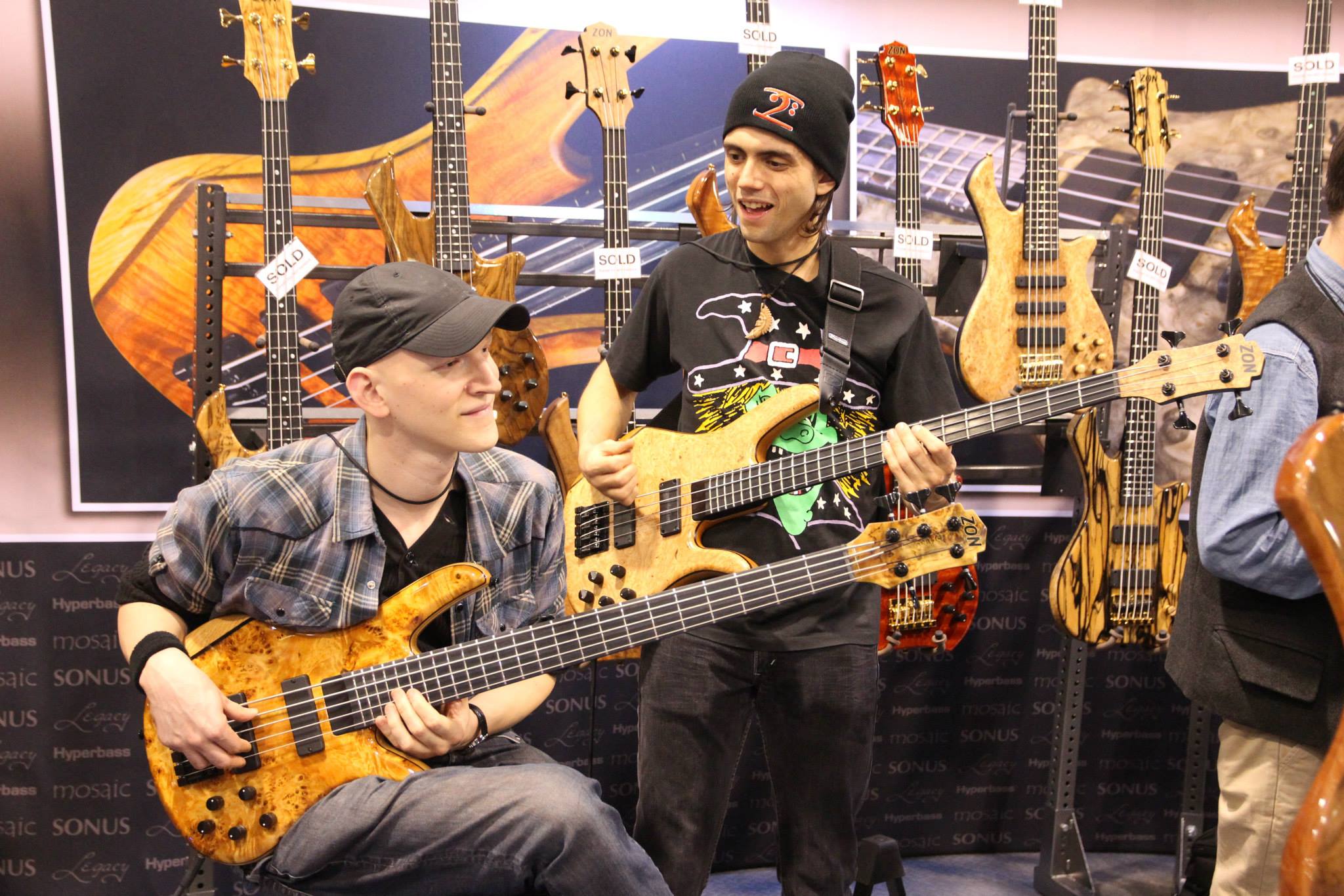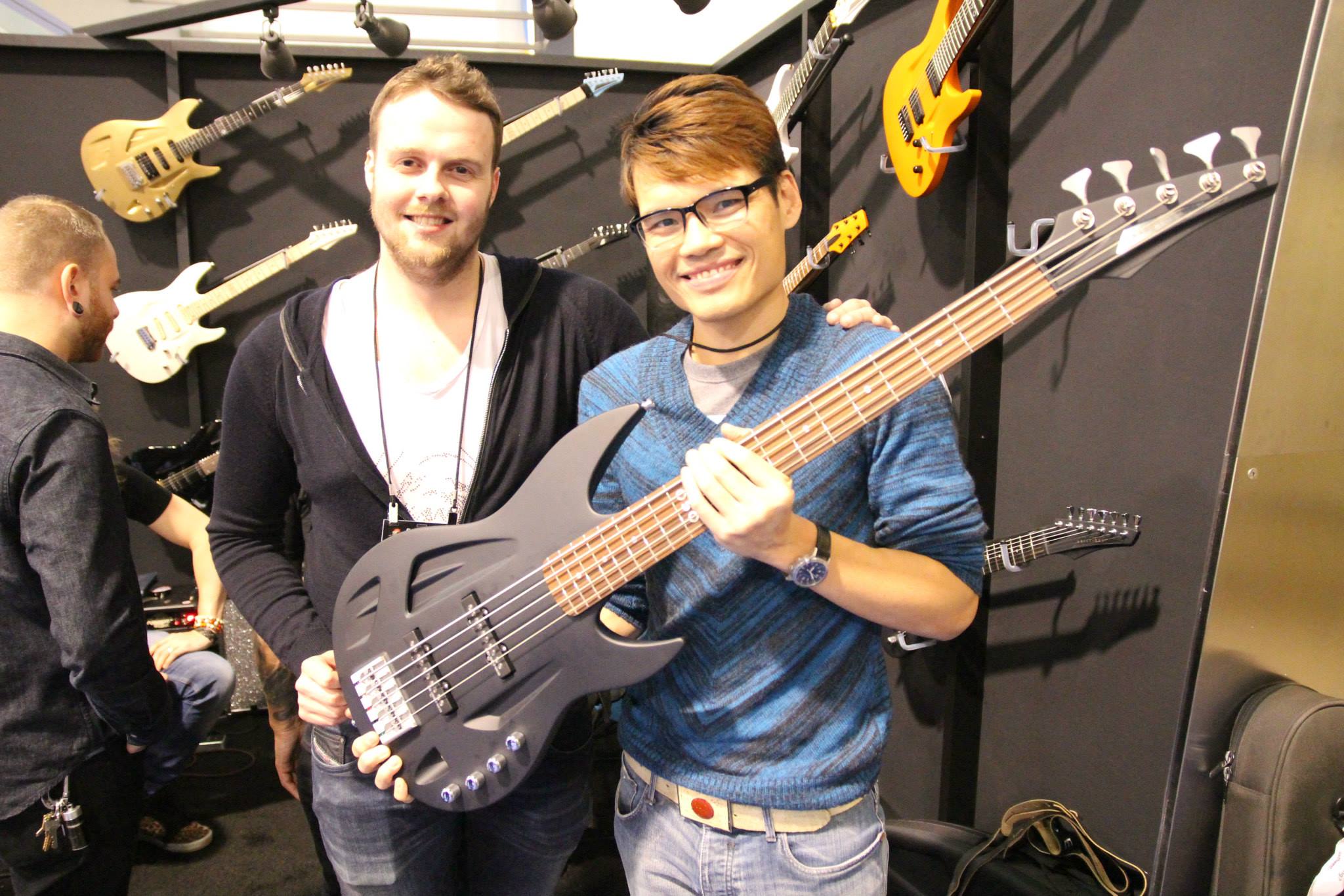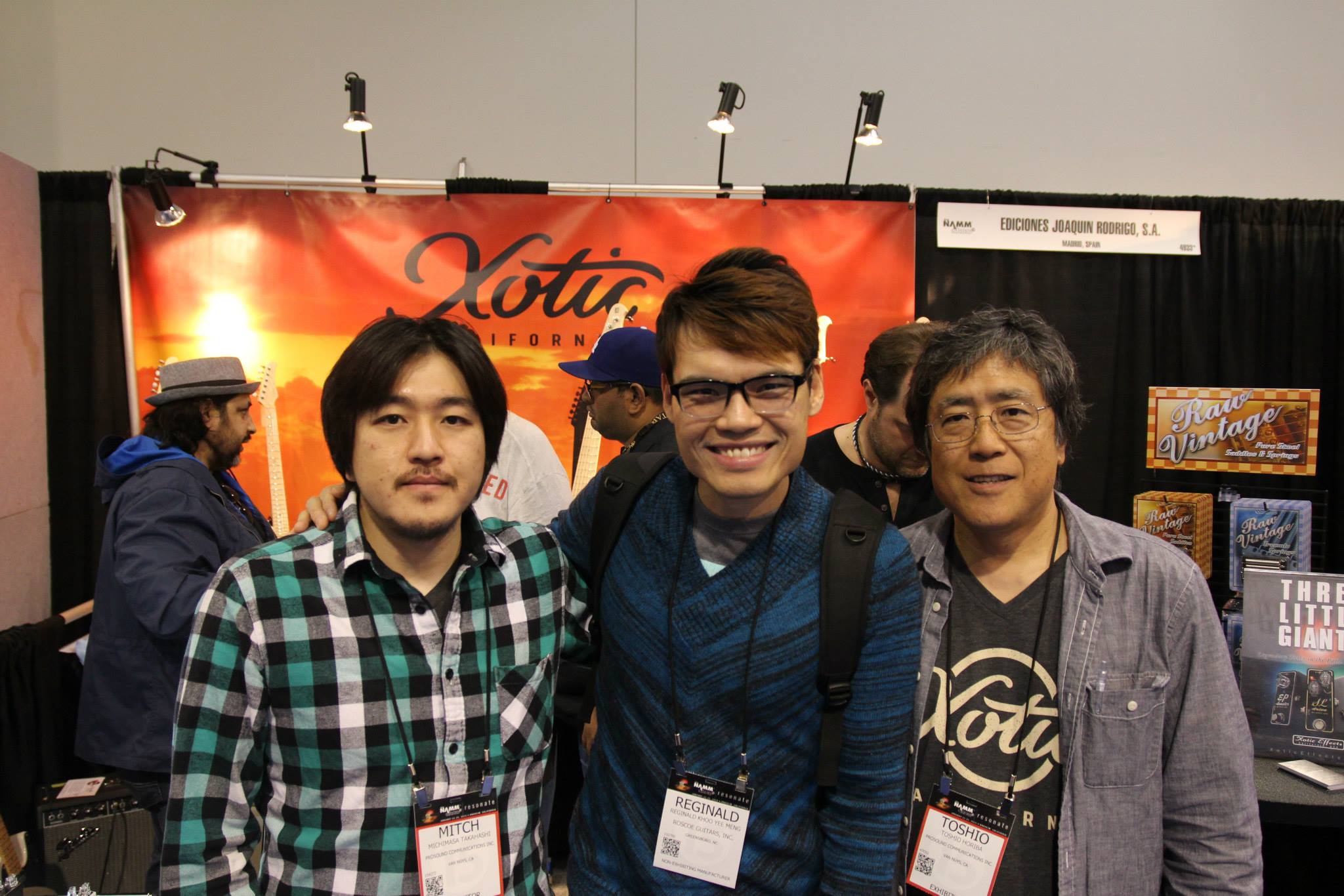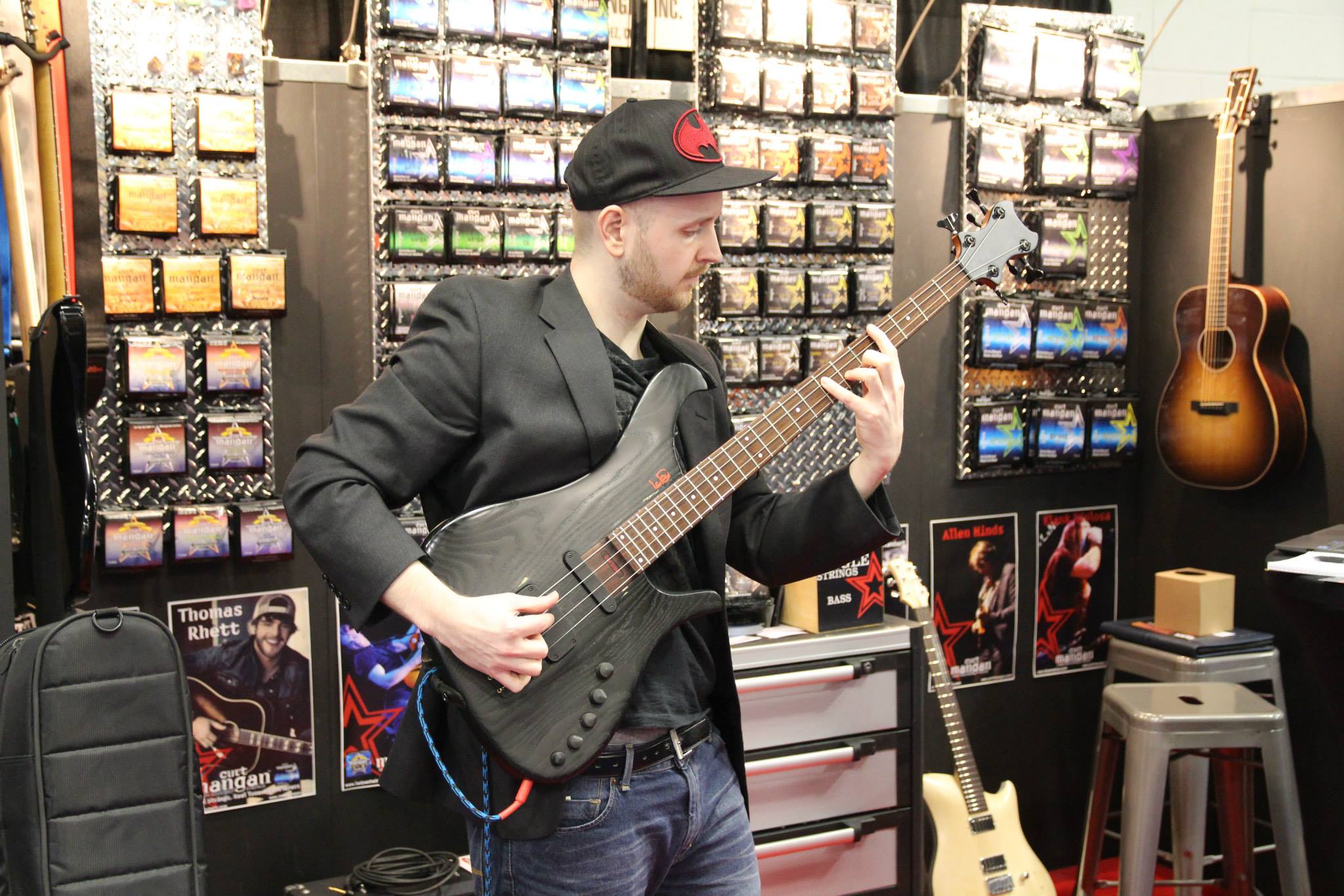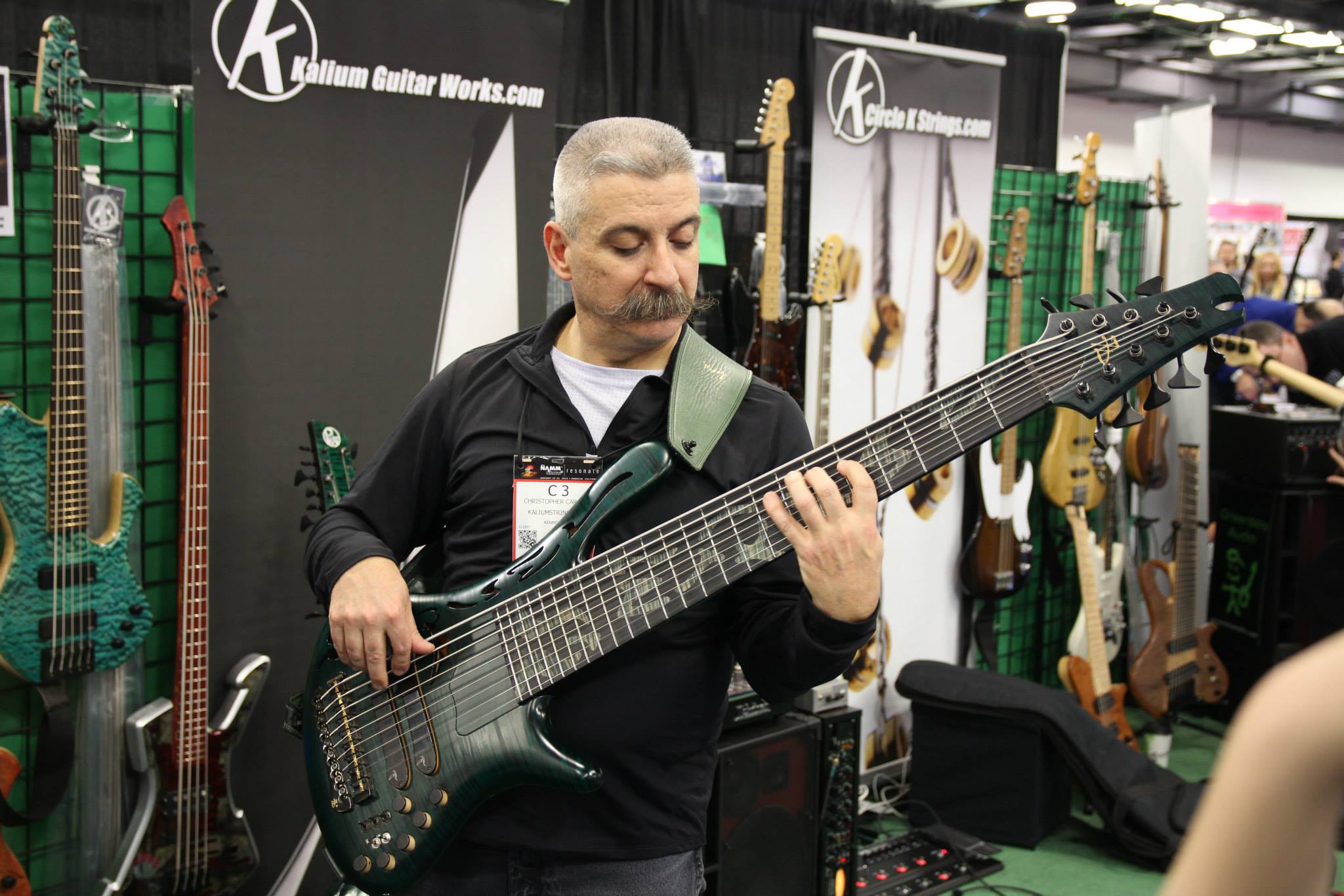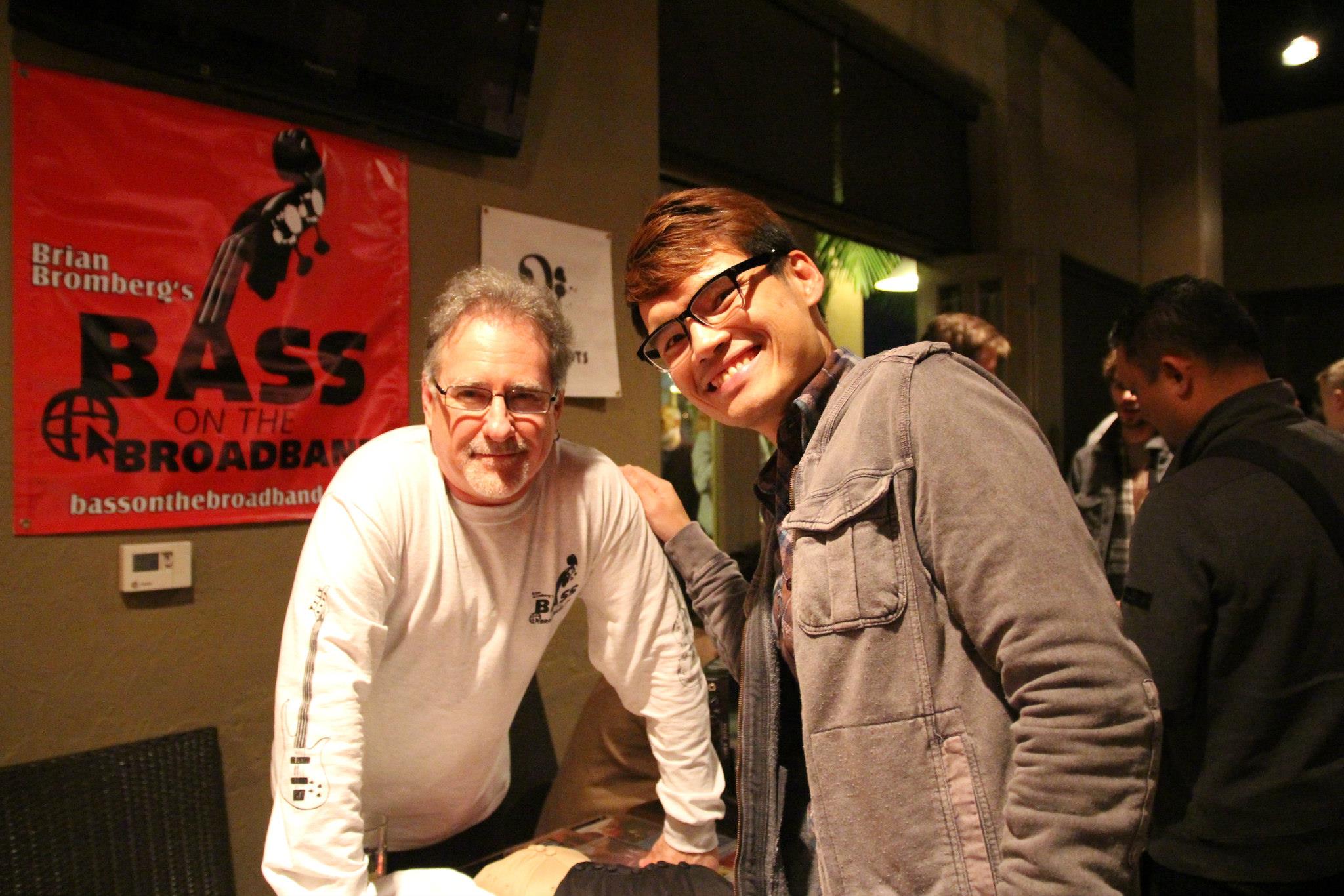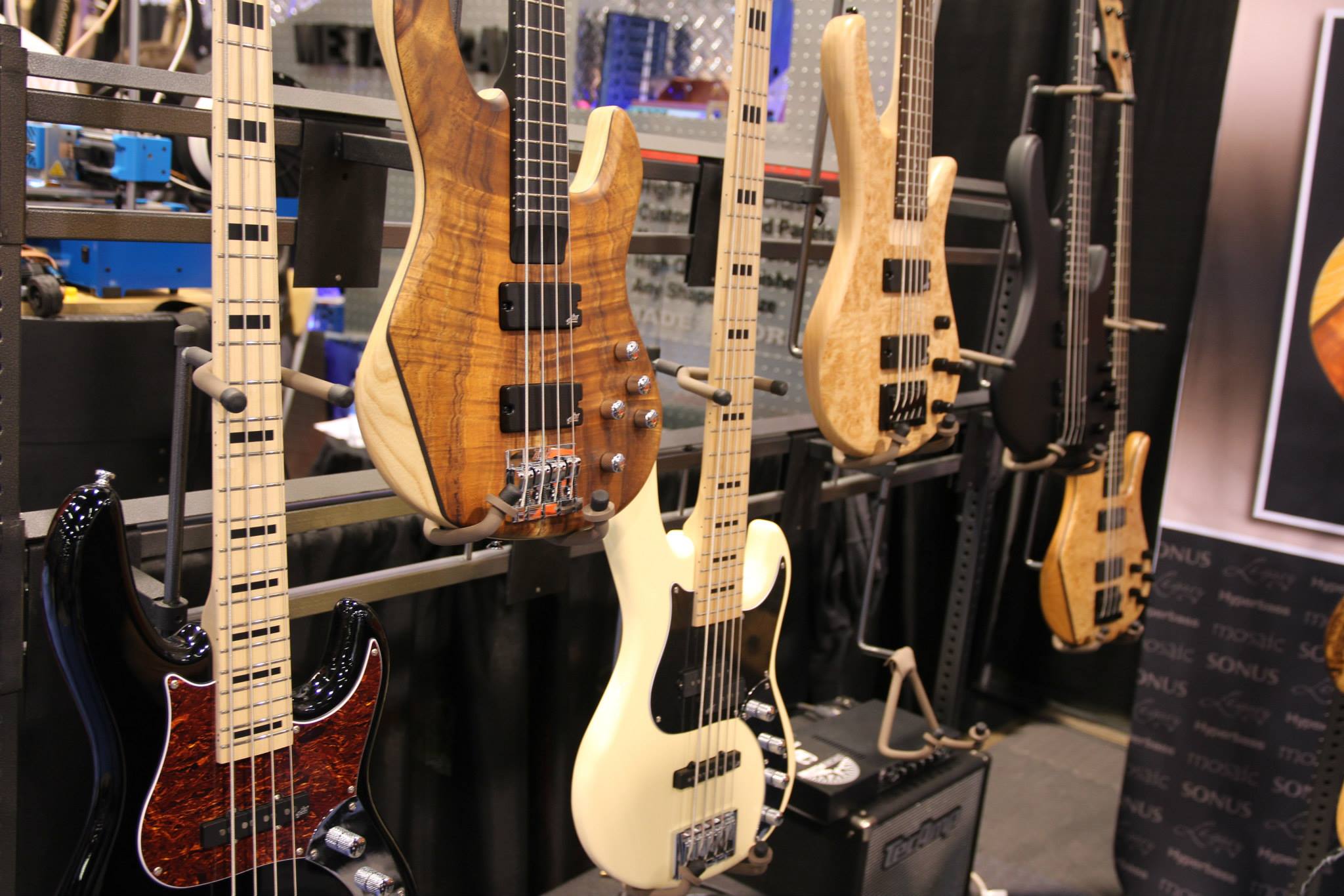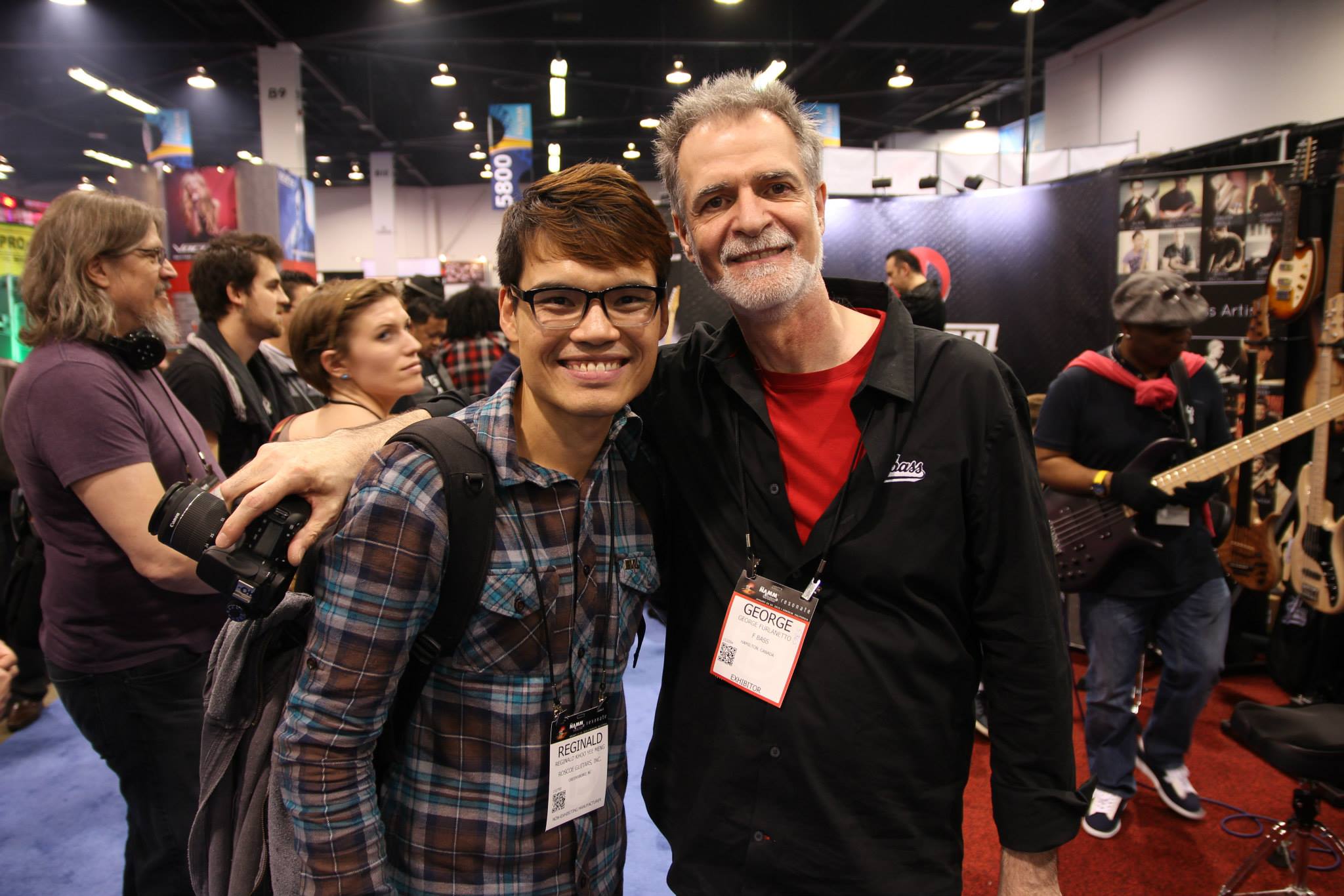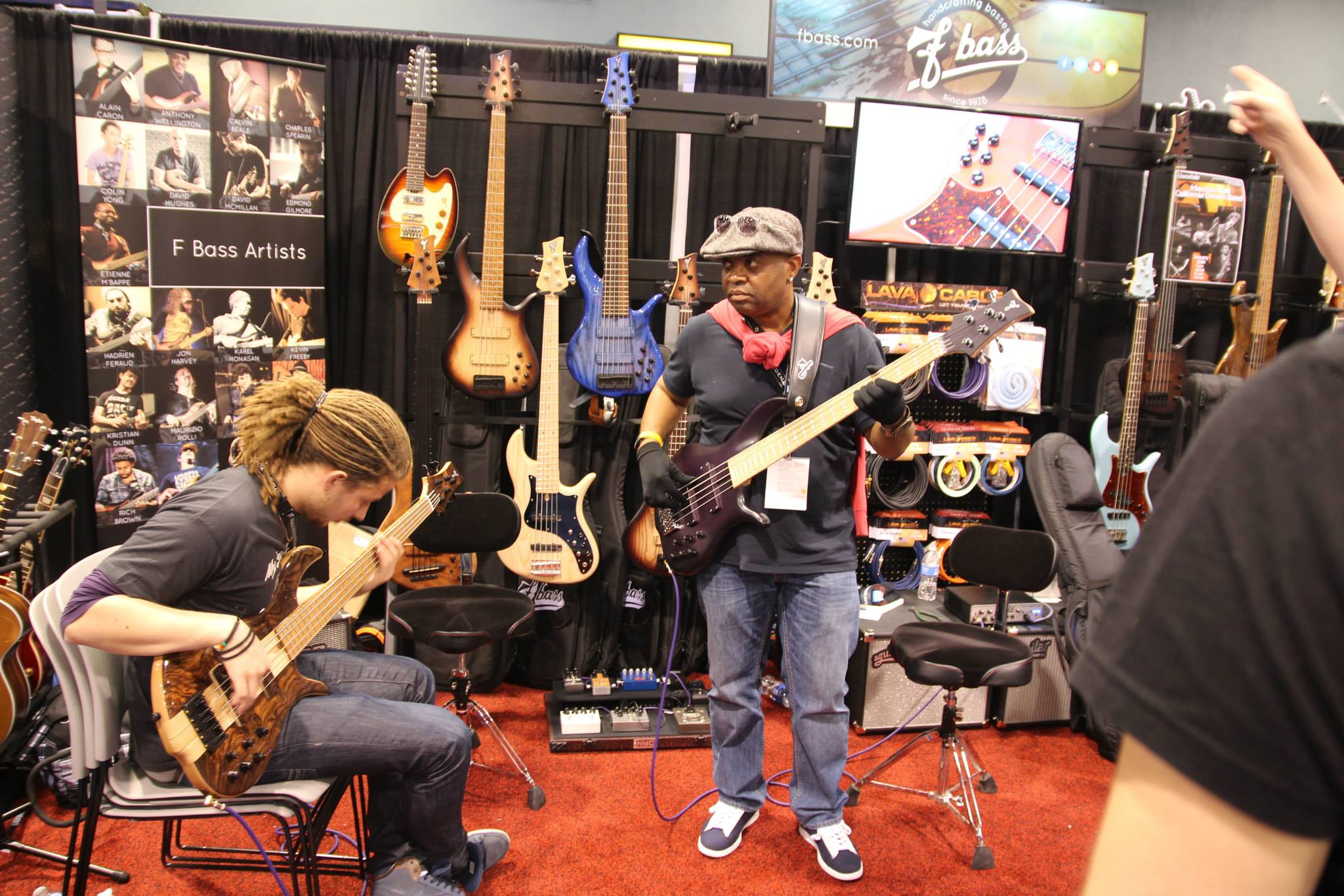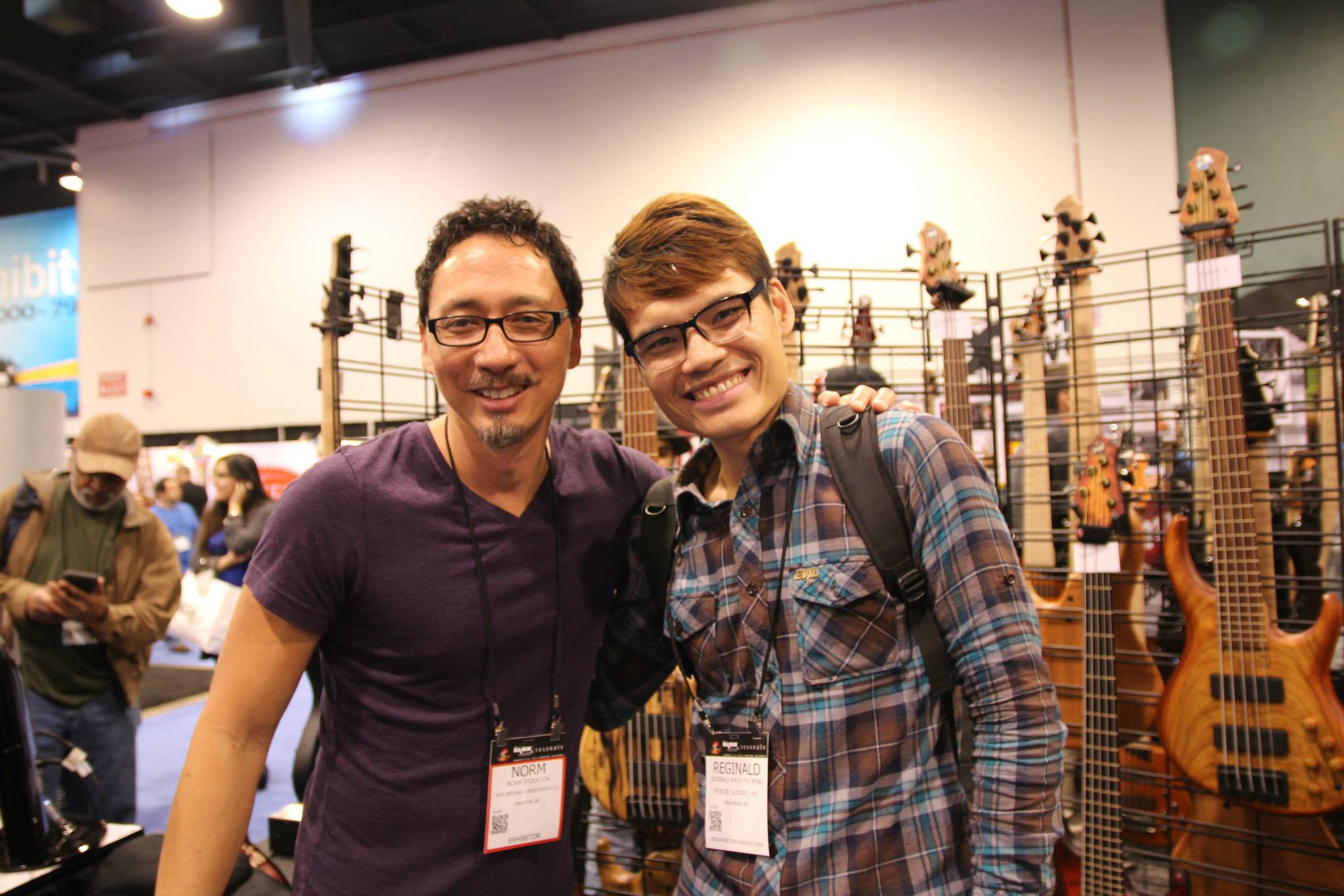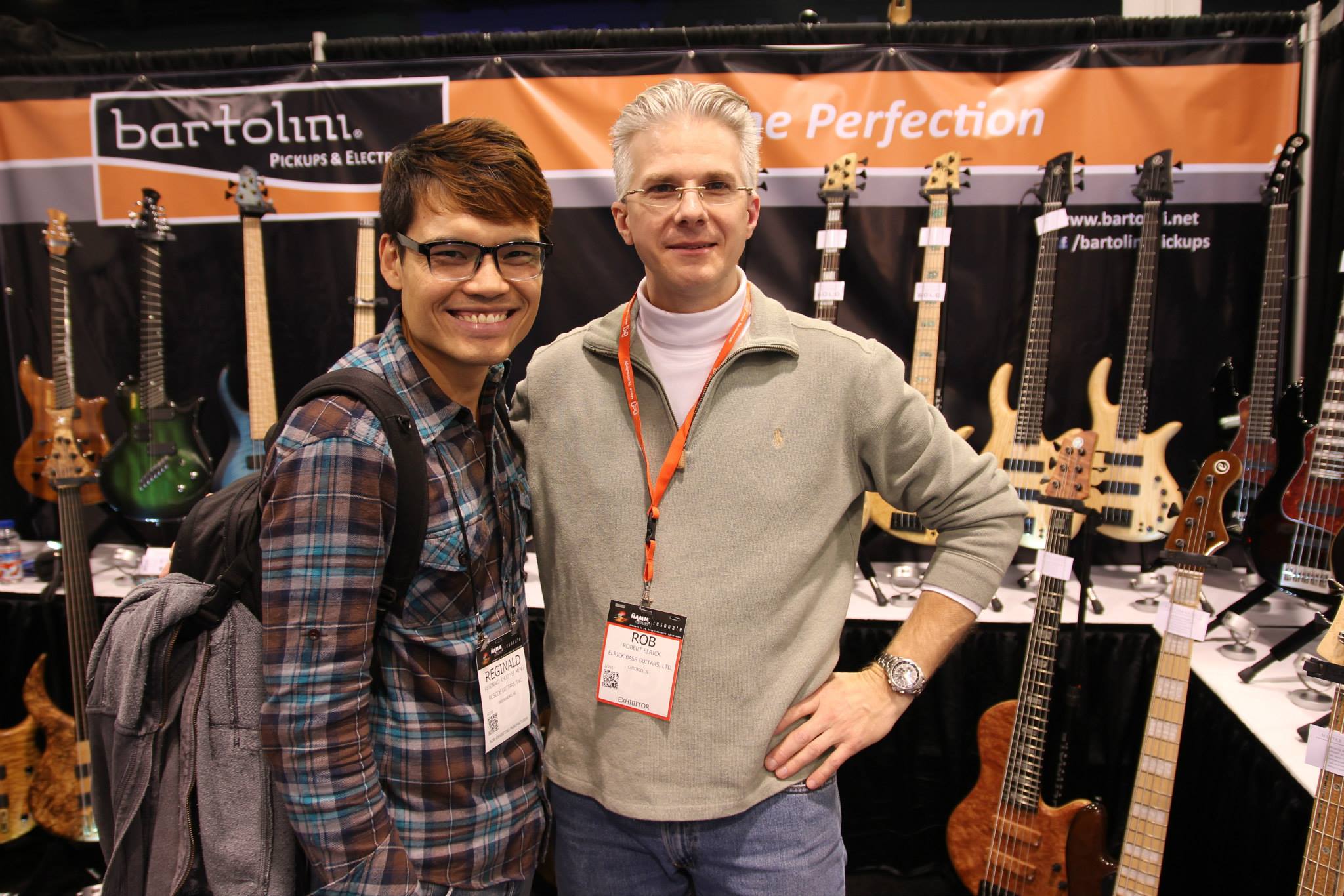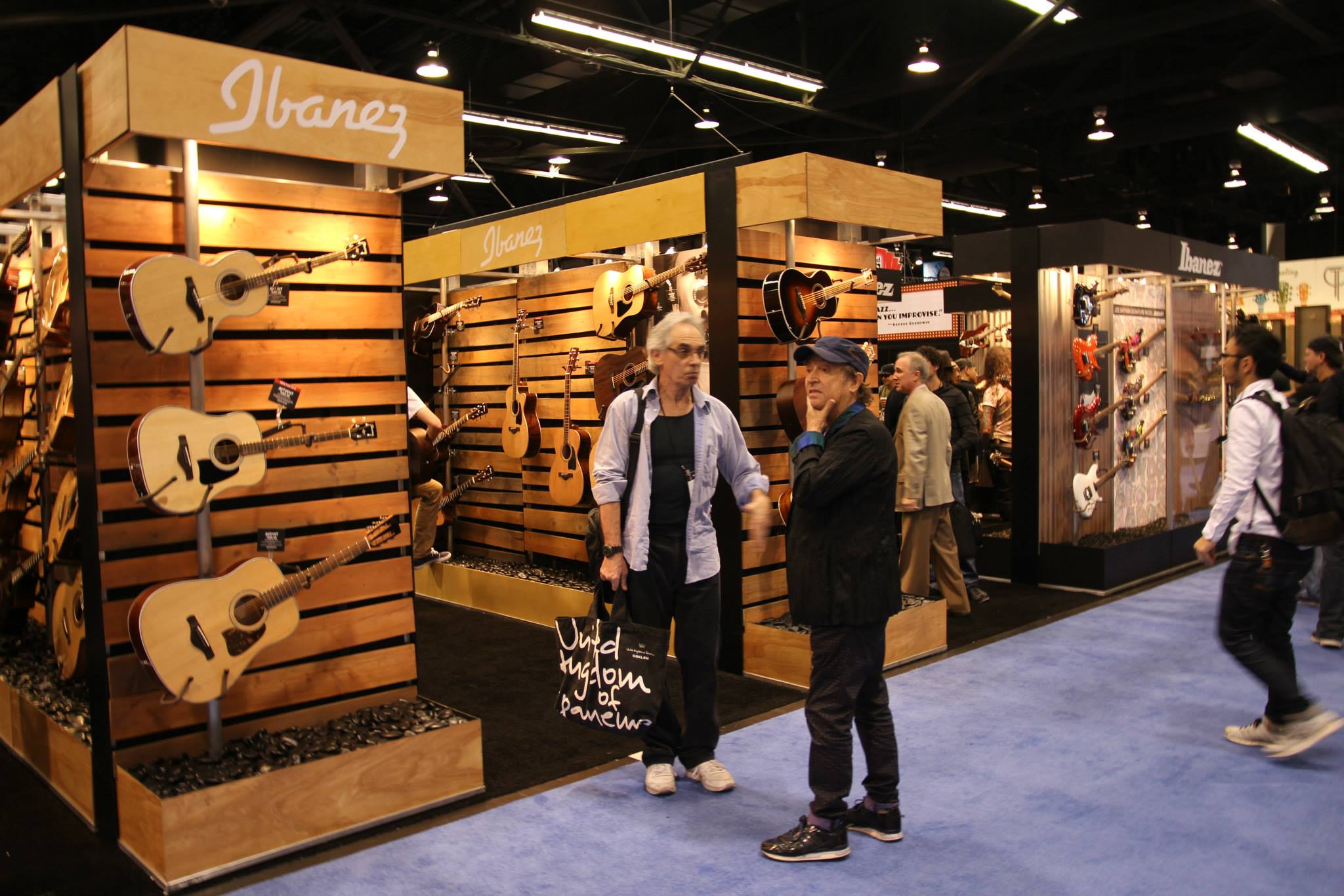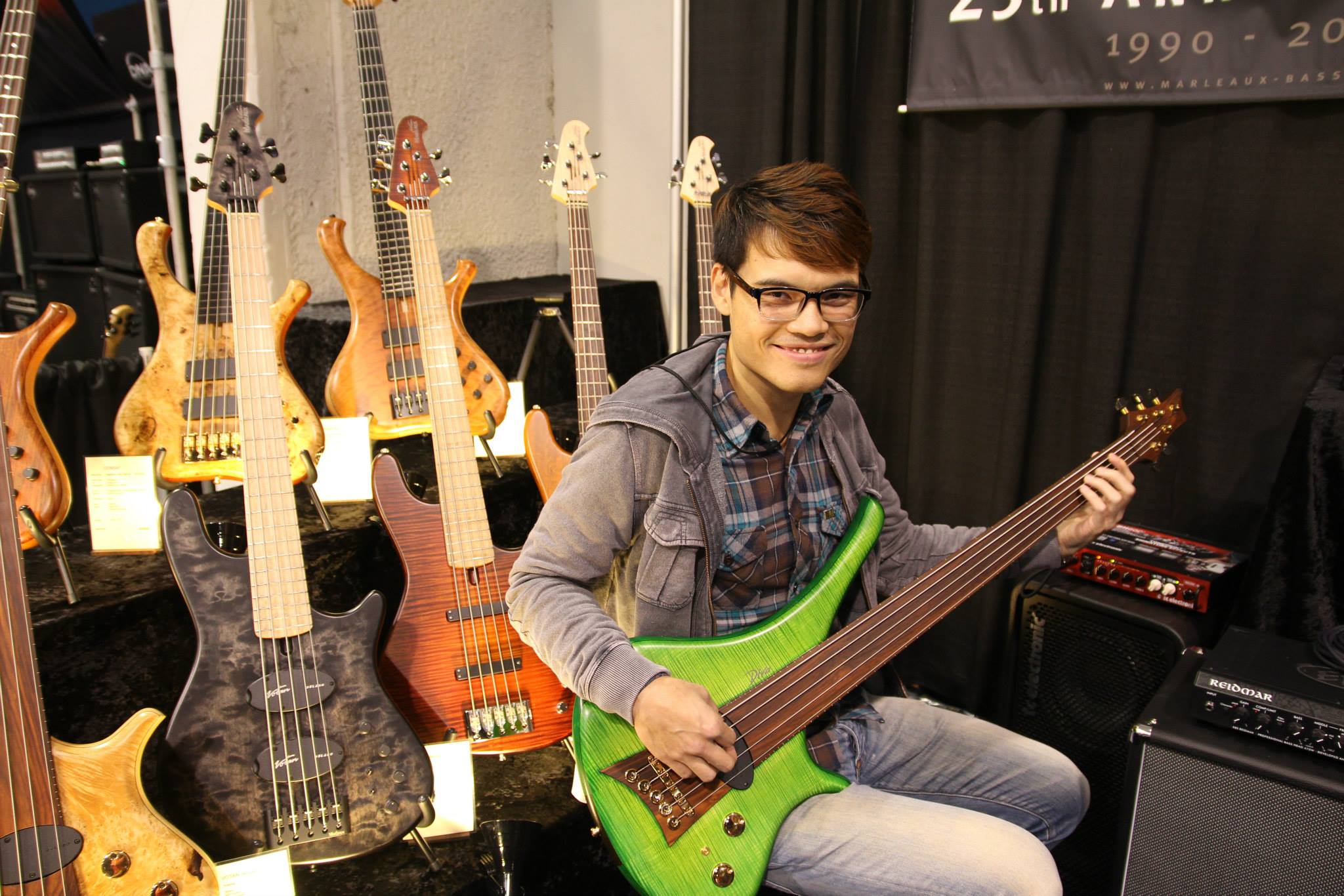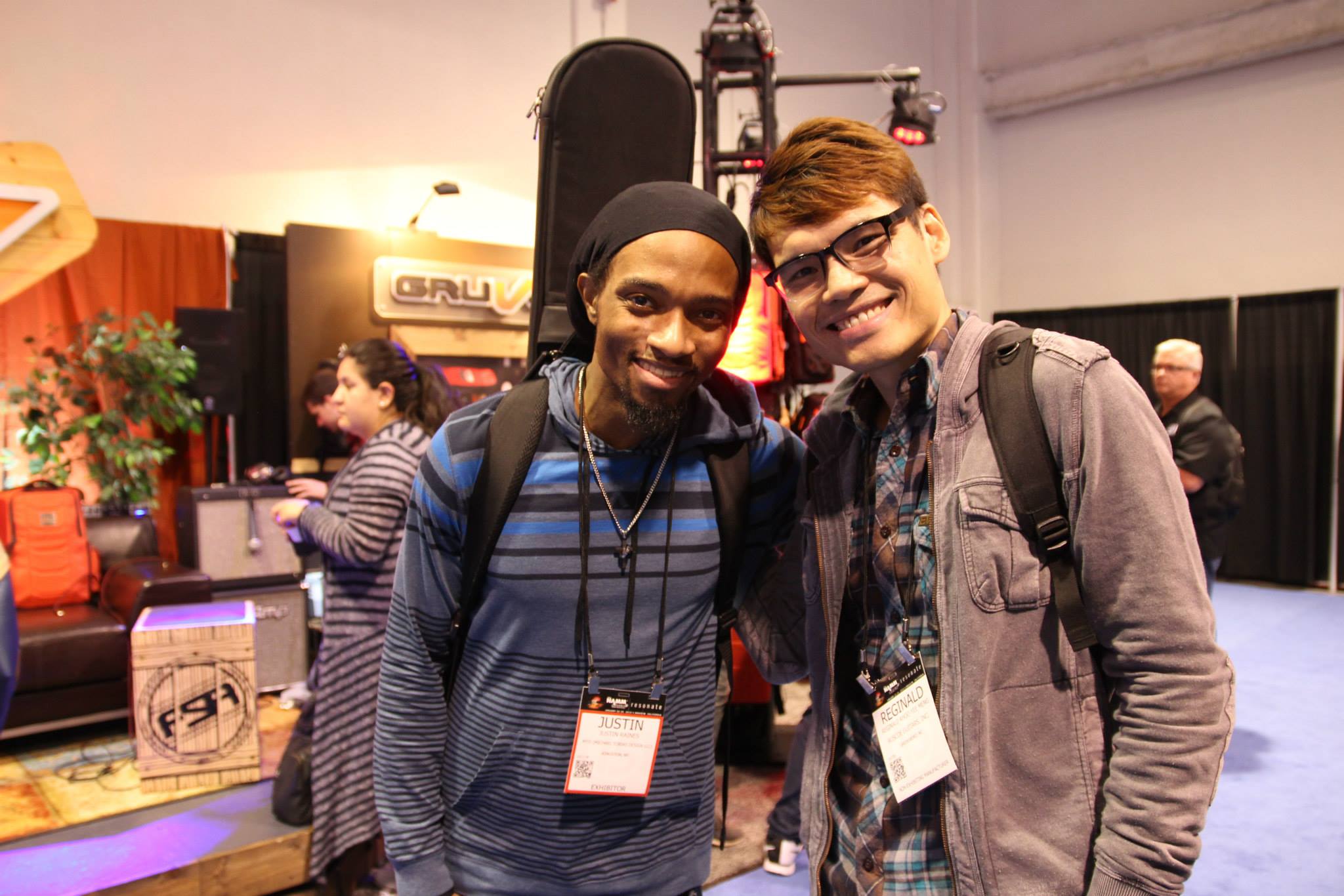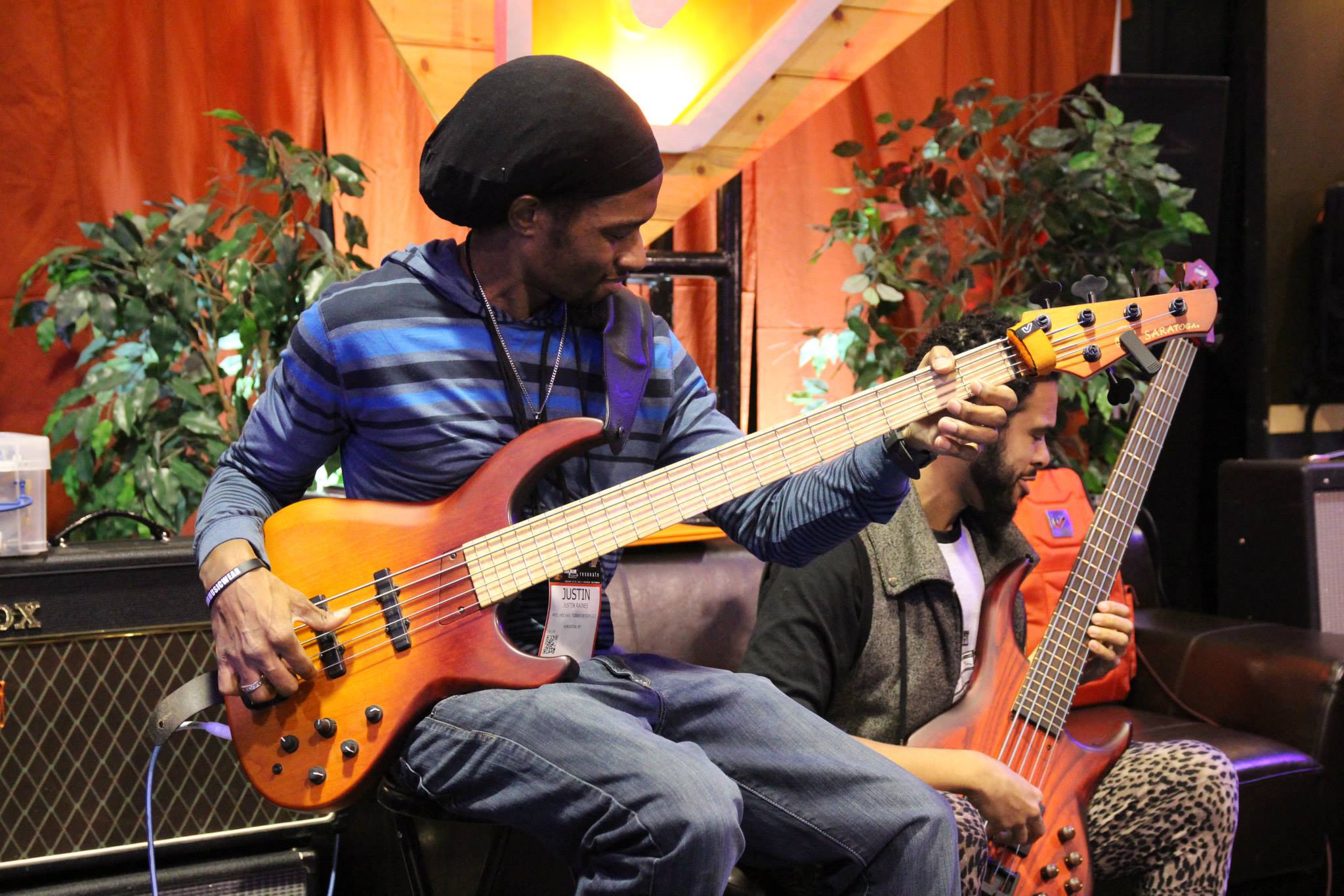 Norm Stockton Masterclass 2015
An exciting afternoon in a room full of bassplayers at Norm's first ever bass masterclass in Singapore. We had a full turnout, packing the hall at Timbre Music Academy to its fullest! Special thanks to Timbre Music Academy, Consolidated Audio Network, Ebenex, StompboxSG for partnering in this event.